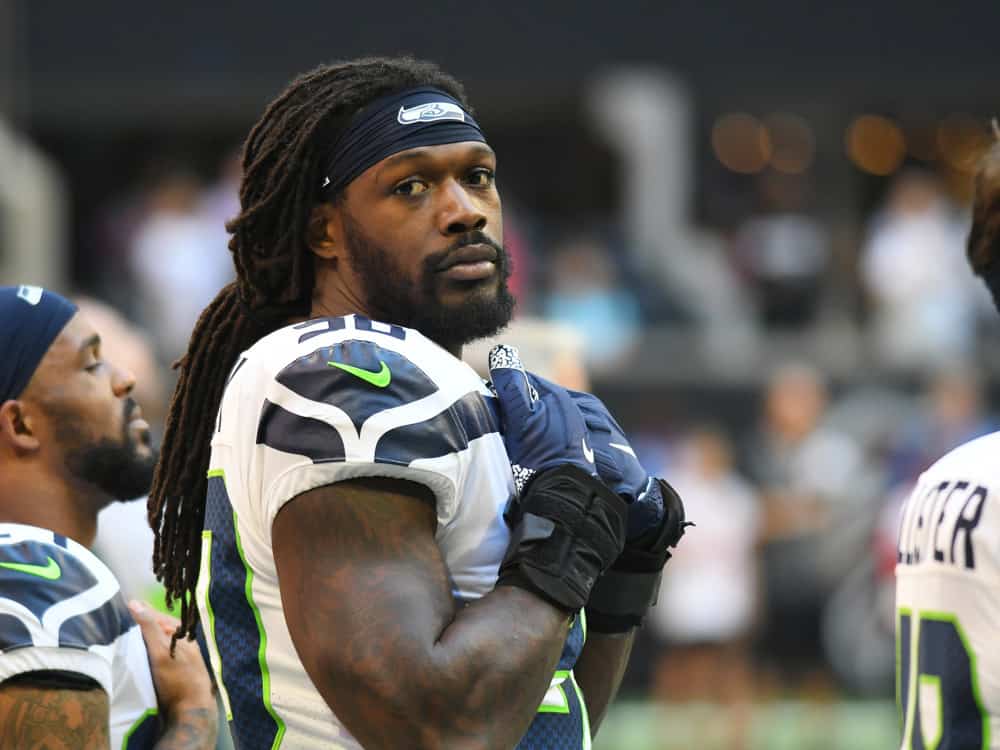 Just because Jadeveon Clowney hasn't been signed yet doesn't mean the Browns are out.
The former No. 1 overall pick and pass rusher remains unsigned.
However, it appears that the Browns are still a contender to land Clowney.

The Report
According to this latest report, the Browns are in talks with Myles Garrett and Clowney.
"The Browns have also been big players in the Clowney sweepstakes this offseason, and they haven't given up on the idea of landing him, sources tell cleveland.com."
The duo shares the same agent, Bus Cook.
This follows a recent report when ESPN's Adam Schefter said the Browns have pursued Clowney the hardest.
"I think they've been the most aggressive team with him financially,'' Schefter told The Next Level on 850 ESPN Cleveland. "I just think he has balked at going to Cleveland for whatever reason. I think he's been hesitant to go, because if he wasn't he would have gone already because it's the most money. It's the richest offer on the table and he hasn't taken it. Why is that? I don't know.
According to ESPN's Josina Anderson, Clowney's former team, the Seattle Seahawks, have not talked in months.
According to Josina Anderson, the #Seahawks and Jadeveon Clowney haven't talked in months. Another report from Mike Florio says that Seattle reportedly didn't give Clowney his best offer, but instead, the Cleveland Browns did. https://t.co/kjvT8oERYV

— 710 ESPN Seattle (@710ESPNSeattle) June 13, 2020
Why Keep The Pursuit? 
At one point, Clowney was viewed as the second-best free agent prospect
The problem that Clowney faces is his lack of double-digit sacks last year.
In 2018, Clowney finished the season with 9.0 sacks and was franchise tagged by the Houston Texans.
Ultimately, Clowney was traded to the Seattle Seahawks and finished the season with 31 tackles and 3.0 sacks.
This sort of production does not warrant $20 million a year, which is what Clowney surely thought he could get after the 2018 season.
Jadeveon Clowney had one of the most dominant one sack games you'll ever see. Finished with 5 tackles, 5 QB hits, 1 forced fumble and 1 fumble recovery for a touchdown #Seahawks pic.twitter.com/kB0liI2CkN

— Riley Michel (@rileymichel) November 12, 2019
The Browns defense was a bottom feeder last season, and Clowney would certainly sure up the middle.
His market value has dropped to about $17 million in asking price, but that could also drop.
An ideal deal for Clowney would be a two-year deal worth $37 million, including incentives to "maximize Clowney's earning potential."
The deal is definitely possible given how much the Browns have left in cap space.

Is He Worth It?
A month ago, we mentioned that the deal is worth it.
A month later, it's still worth it.
Vernon's contract ends after this season, so the Browns would only have one year of paying their defensive ends a high amount of cash.
Imagine this defensive look.
Myles Garrett, Vernon, Clowney, B.J. Goodson, and Mack Wilson patrolling the middle.
It sounded great in May, and it still sounds great in June.
Great work yesterday with @clownejd look how fast he got to that bag 👀👀 pic.twitter.com/KdCaKJEdVZ

— 2SIX Training LLC (@2sixTrainingLLC) June 11, 2020