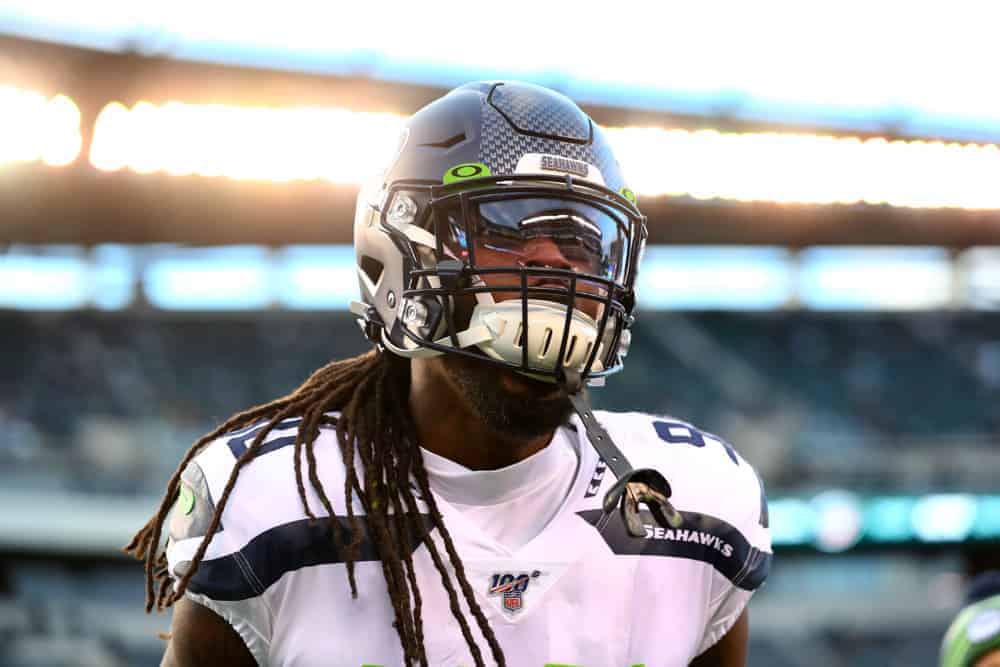 The Cleveland Browns have had a phenomenal offseason, but should they stop now?
Since free agency started, the Browns have made the following moves:
C Evan Brown
DT Andrew Billings
CB Donovan Olumba
QB Case Keenum
TE Austin Hooper
OT Jack Conklin
LB B.J. Goodson
FB Andy Janovich
The Browns are continuing to look at improving their defense.
Given the free-agent market, one name the Browns should consider bringing in is former No.1 overall pick, Jadeveon Clowney.
That would solidify the Browns are ready to go all in.
The Market
At one point, Clowney was viewed as the second-best free agent prospect
Now, we are two weeks into free agency and the price tag appears to be dropping.
Our crew explores the free agency market for Jadeveon Clowney ⬇️@RapSheet | @TomPelissero | @MikeGarafolo

📺: Free Agency Frenzy on NFL Network pic.twitter.com/FXo0x7hL7m

— NFL Network (@nflnetwork) March 19, 2020

The problem that Clowney faces is his lack of double-digit sacks last year.
In 2018, Clowney finished the season with 9.0 sacks and was franchise tagged by the Houston Texans.
Ultimately, Clowney was traded to the Seattle Seahawks and finished the season with 31 tackles and 3.0 sacks.
This sort of production does not warrant $20 million a year, which is what Clowney surely thought he could get after the 2018 season.
What It Would Take
There were two contracts many thought the Browns could release in order to save a significant amount of money: DE Olivier Vernon and OT Chris Hubbard.
Moving forward, if the Browns were going to sign Clowney, it would have to be with both players on the team.
Last week, it was reported the Browns have no intention of releasing Vernon.
Today, ESPN's Field Yates reported the Browns restructured Hubbard's contract.
Vernon will make $15.5 million, while Hubbard will make $4.8 million.
Both players are here to stay.
The Ideal Deal
According to SI's Pete Smith, an ideal deal for Clowney would be a two-year deal worth $37 million, including incentives to "maximize Clowney's earning potential."
The deal is definitely possible given how much the Browns have left in cap space.
According to Over the Cap, the Browns have $48.16 million left to spend.
The deal would be slightly worth more than what the Detroit Lions gave Trey Flowers.
In 2018, Flowers was coming off a season that produced 57 combined tackles and 7.5 sacks.
Jadeveon Clowney had one of the most dominant one sack games you'll ever see. Finished with 5 tackles, 5 QB hits, 1 forced fumble and 1 fumble recovery for a touchdown #Seahawks pic.twitter.com/kB0liI2CkN

— Riley Michel (@rileymichel) November 12, 2019
Is Clowney Worth It?
The overwhelming answer is yes.
Vernon's contract ends after this season, so the Browns would only have one year of paying their defensive ends a high amount of cash.
Imagine this defensive look?
Myles Garrett, Vernon, Clowney, B.J. Goodson, and Mack Wilson patrolling the middle.
On third and short, not too many teams are going to get by that with a rush.
If the Browns can swing a two-year deal as proposed, the Browns could have one of the most magical seasons on defense they have ever had.