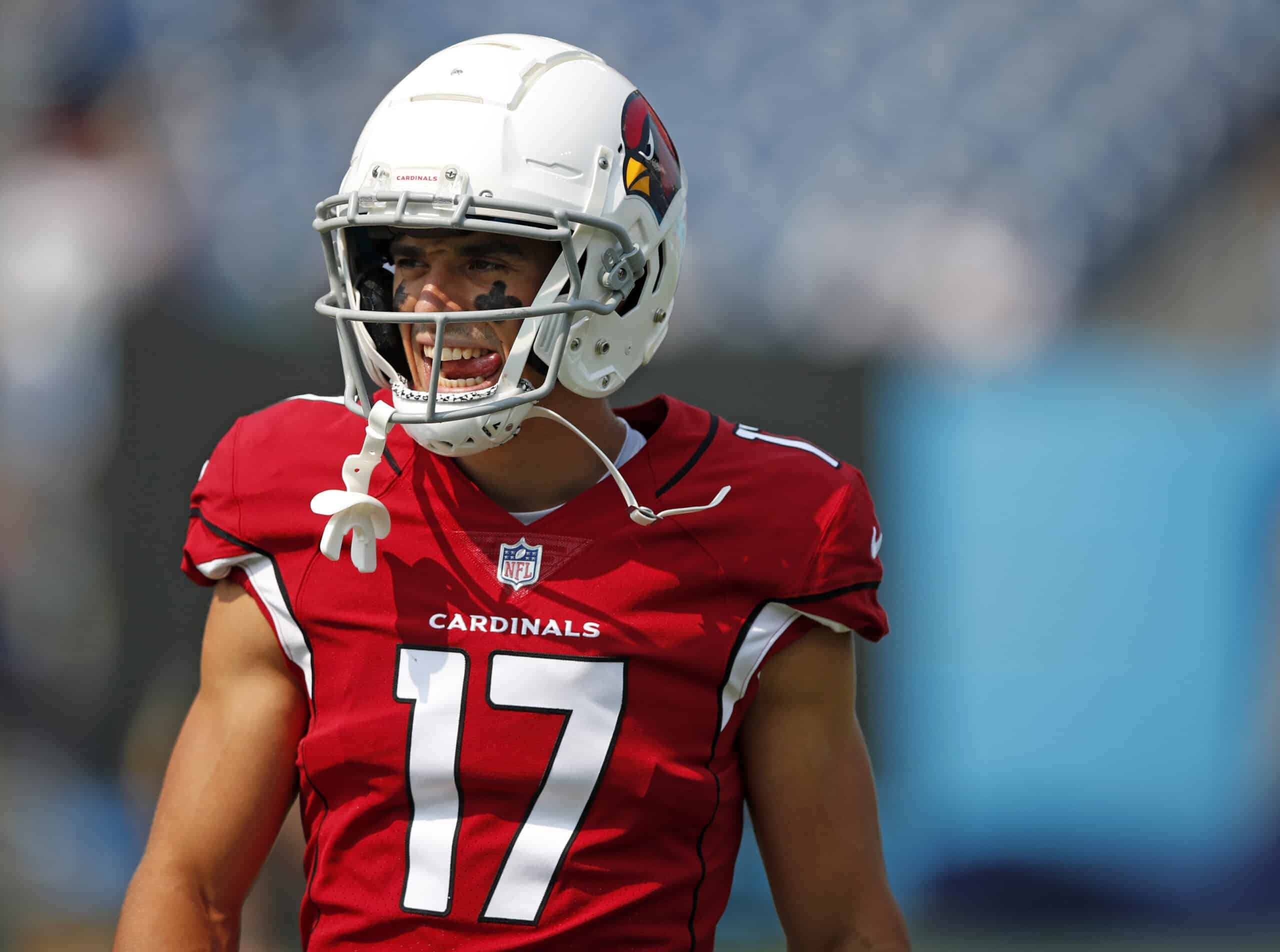 Mayfield, Ohio, native Andy Isabella may be finding a new professional playing home soon.
The Arizona Cardinals wide receiver, drafted in the second round back in 2019, has interest around the NFL.
One of those teams that may be interested in bringing Isabella aboard is the Cleveland Browns.
Per Brad Stainbrook, the Browns kicked around the idea of trading for Isabella this past deadline.
Ultimately no deal was made. However, that interest still seems to be lingering.
Source: #Browns sniffed around the idea of trading for #Cardinals WR Andy Isabella last deadline. Isabella now has permission to seek a trade. I'm told Cleveland is still likely interested.

— Brad Stainbrook (@StainbrookNFL) March 2, 2022
At a time when the Browns are looking at wide receiver options, the Isabella news becomes interesting.
Jarvis Landry seems to have one foot out the door already.
With Donovan Peoples-Jones coming off a shaky 2021, there isn't much depth at that position right now.
Would acquiring Isabella make sense for Cleveland?
Local, Local, Local
Isabella admittedly grew up as a Browns fan.
That's not too shocking for a kid from northeast Ohio.
As with most kids, it's probably been a dream of his to one day play for his hometown team.
Now, that possibility could become a reality.
Before diving into what he's done on the NFL level, the fact that he's from the area would garner almost immediate respect.
Come on home, Andy Isabella.

— Ken Carman (@KenCarman) March 2, 2022
That excitement can quickly disappear even with the local guys though.
Not-so-fond memories of Brian Robiskie come to mind there.
Still, it'd be an exciting move for Isabella, his friends and family, and the fans.
The NFL is a business and not about bringing guys "home" to make them happy.
That's just a bonus in this potential move, however.
Despite a lack of production in Arizona, a change to familiar scenery may serve Isabella well.
NFL Background
Heading into 2021, Isabella held the sixth receiver spot on the Cardinals' depth chart. Arizona kept Isabella inactive for half of the season.
In the other half, he had just one reception on one target.
After seeing 35 targets the previous season, it's clear his role with the Cardinals is fading, if not already gone.
That's crazy to think about considering he hauled in an 88-yard touchdown reception his rookie season.
Andy Isabella is very, very fast. pic.twitter.com/CxTgP6ZsSw

— Arizona Cardinals (@AZCardinals) November 1, 2019
However, one star play does not make a star player.
Isabella's Cardinal career went quiet after that. He's only 25 years old though.
There is plenty of time for Andy to carve out a new role with a new team.
Bradley Bank, Isabella's manager, confirmed the desire for a new start per Josina Anderson of CBS Sports.
"I think we all have concluded, including the Cardinals that it might be best for Andy to get a fresh start", Isabella's manager told Anderson.
Role with the Browns
So, what would Isabella's role in Cleveland be if Andrew Berry made a move to get him?
As a slot receiver, he and Anthony Schwartz would become the two guys battling for the starting spot during camp.
With Schwartz not heavily involved in the offense in 2021, it seems Isabella is in a good place to compete for that spot.
Perhaps his speed would be of interest to the special teams' units as a kick or punt returner.
However, that's not a role he held with the Cardinals.
With a currently thin receiver room, taking a flyer on Isabella may not be a bad move for the Browns front office.
Given his current value, Cleveland wouldn't have to give up the bank to get him.
It's a low-risk move that could provide valuable depth to the 2022 Browns offense.