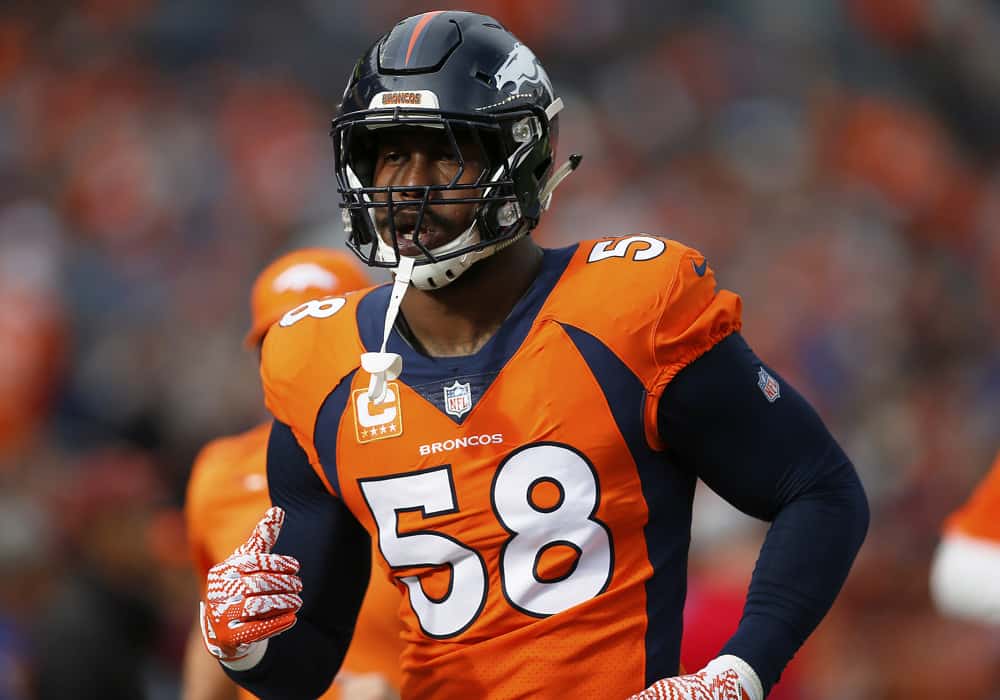 The Cleveland Browns are determined to get Myles Garrett help this offseason.
In recent weeks, the talk has been about J.J Watt's interest in joining the Browns.
It appears the Browns have plans if they are unable to sign Watt.
According to Mary Kay Cabot of Cleveland.com, they will likely pursue Von Miller who's expected to be released by the Broncos.
"If the Browns don't have him, they'll consider others who hit the market such as Von Miller, who's expected to be released by the Broncos."

"That doesn't mean they won't draft one, but they've demonstrated that they value proven pass-rushers and are willing to pay them."
Where Watt stands
Many have speculated that his hometown Packers would be the frontrunners to sign Watt, but the chances of that seem unlikely.
Even though the Packers recently released Christian Kirksey, they are still over the cap by $5 million.
Packers beat writer Tom Silverstein doesn't seem it happening.
I see where it might look like that, but the #Packers are not going to sign Watt. They have to get under the cap and they have too many others they need to re-sign/extend. Unless the market somehow collapses on him, he'll sign for way more than GB can pay. It's not a good match. https://t.co/tI0GcChICS

— Tom Silverstein (@TomSilverstein) February 19, 2021
Fans have desperately been trying to find any clues as to what way Watt may be leaning in his decision.
Dogs in photo.

Browns = DawgPound.

Welcome to Cleveland. Can't wait to wave to you at the super bowl parade.

— WizKay (@WizKayTV) February 20, 2021
However, some Bills fans noted all the blue and red in the photo which gave them hope.
I see a lot of red and blue…. just saying

— Primetime Adam (@AdamZientek3) February 20, 2021
Von Miller
Von Miller is household name, but he is starting to climb in age and many question how effective he can still be.
He suffered a serious ankle injury before the start of the 2020 season and will also be 32 years old in March.
He did not play a single snap in the 2020 NFL season.
However, Miller still has elite pass-rusher numbers.
He had 77 pressures in 2019.
He also had 8 sacks in 15 games in 2019 after having 10+ sacks in 5 straight seasons between 2014-2018.
Total Pressures since 2011:
🔸 Von Miller – 640
🔸 Cam Jordan – 623
🔸 J.J. Watt – 610 pic.twitter.com/JNHGo27LoJ

— PFF (@PFF) February 14, 2021
If he is still so effective, then why wouldn't the Broncos keep him then?
His cap hit is set to be 22.5 million for 2021 and he also has a 17.5M team option that would need to be exercised by the new year, which begins in mid-march.
Dan Graziano of ESPN.com considers it "likely" the Broncos elect to decline Miller's 2021 option.