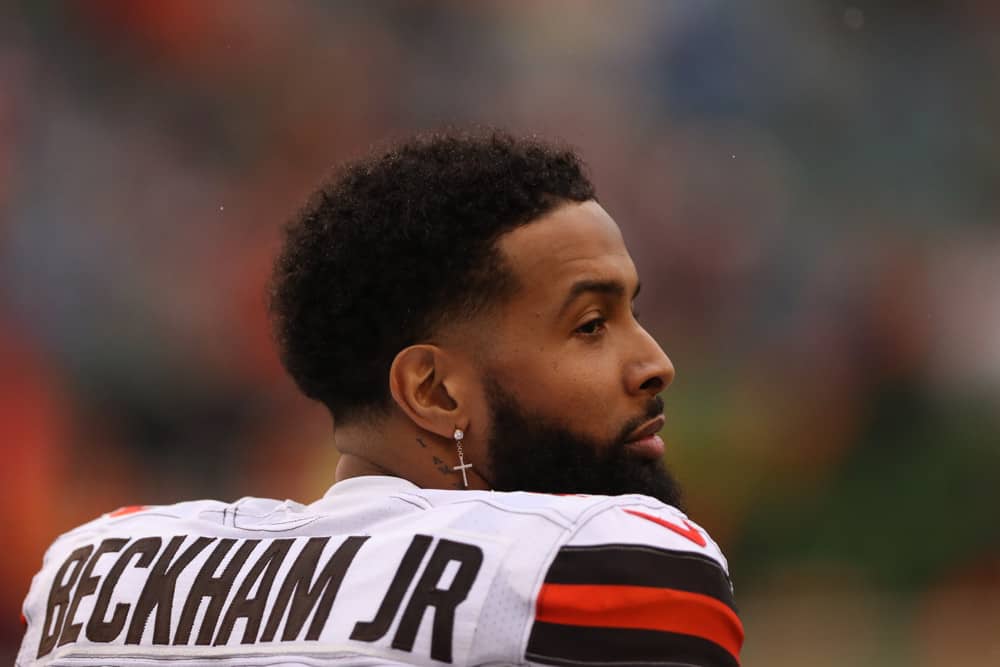 The Cleveland Browns picked up a huge victory over the Cincinnati Bengals thanks to a big performance from Baker Mayfield.
But, the victory appears to have come at the cost of Odell Beckham Jr.
According to ESPN's Josina Anderson, Beckham told her that he has torn his ACL. His 2020 season is now over.
Odell Beckham Jr just text me that his ACL is torn and that his season is over.

— IG: JosinaAnderson (@JosinaAnderson) October 26, 2020
The injury to Beckham is the biggest of his career, but he has had a history of injuries as well.
He missed 16 games with the Giants between the 2017 and 2018 seasons with quad and ankle injuries.
The Browns will likely be in the market for receiver help, but the loss of Beckham is a big one.
The recovery time for a torn ACL is often at least 9 months, which means Beckham could be back by training camp next year.
Joel Bitonio noted the magnitude of losing Beckham.
"It's tough," Bitonio said. "That's a key part of our offense. He takes the tops off defenses. He empties boxes for us. He makes big plays. Anytime you miss a player like that, it is tough. He is kind of an emotional guy too so he brings some energy in that sense and so you lose that. Credit to the guys – (Rashard) Higgins, DPJ ( Donovan Peoples-Jones) – they all stepped up and made some big plays. (TE) Harrison Bryant and these young guys were balling out. It was very cool to see."
This injury will also affect Beckham's future in Cleveland:
With an ACL that won't be healed by March, this all but guarantees Beckham will be on the roster in March. If they wanted to move him, it would have to be by trade. https://t.co/j8kQYJrysF

— Ian Rapoport (@RapSheet) October 26, 2020