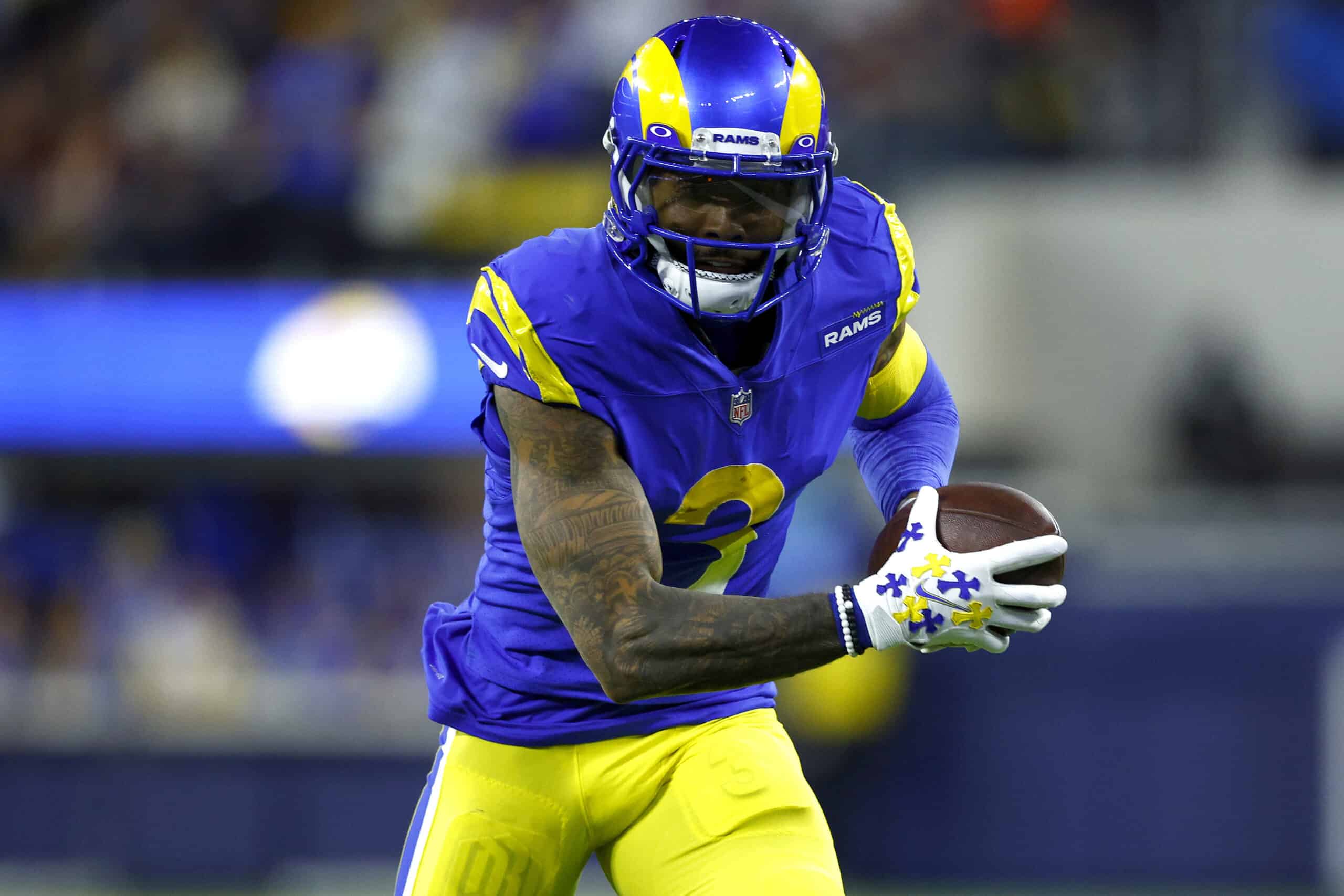 This NFL offseason has been a whirlwind of activity, trades, and moves, and the Cleveland Browns have been at the forefront of a good deal of them.
In what most felt was a shocking turn of events, Cleveland managed to land the biggest quarterback fish left on the market in Deshaun Watson.
Now, in an equally shocking turn of events, former Browns receiver, Odell Beckham Jr., has stated that he's open to returning to the Browns.
According to Mary Kay Cabot of Cleveland.com, Beckham hasn't closed the door on a return to the Browns.
His willingness to return most likely comes as a result of the new acquisitions the Browns have made this offseason, namely trading for Watson.
It's also likely due to the fact that Baker Mayfield is on his way out the door.
To say that Beckham's time in Cleveland was a tumultuous one would be an understatement.
He was plagued with injuries, several offensive coaching changes, and a lack of chemistry with starting quarterback, Baker Mayfield.
Odell Beckham Jr. hasn't slammed the door shut on a return to the #Browns, but it's unlikely at this point: Browns Insider https://t.co/1bpO9weBfd

— Mary Kay Cabot (@MaryKayCabot) March 23, 2022
Reasons Odell Might Return
Things weren't all bad for Odell during his time with the Browns.
While many Cleveland fans felt like he underperformed at times, Beckham was still an explosive threat on the field, as he showed in the latter half of last season and the playoffs with the Los Angeles Rams.
In just eight regular-season games and four playoff games with the Rams, Beckham caught seven touchdown passes, and was the perfect yin to Cooper Kupp's yang.
While fans sometimes questioned Odell's desire and on-field performance, his teammates and the Browns front office didn't.
He has remained close to several of his former teammates and many of them have spoken out that they would welcome Odell back with open arms.
Jimmy and Dee Haslam, owners of the Browns, loved having Odell on the team and got fairly close to him during his stint with the team.
Cleveland also helped their cause for an Odell return by the way they handled his departure last season.
Rather than placing him on waivers, they allowed Odell to become an unrestricted free agent and essentially choose who his next team would be.
Had the Browns not done this, Odell likely wouldn't have been part of Los Angeles' Super Bowl run and he would be without his Super Bowl ring.
The fact that Cleveland is also open to resigning Jarvis Landry just weeks after cutting him is also a possible pro for Odell's return.
The two have been close friends since their college days at LSU, and they would love the opportunity to join up in the NFL once more.
RUMOR: Sources tell @BallsackSports that the #Browns are interested in a reunion with WR Odell Beckham Jr.

Browns GM Andrew Berry is looking to meet with him and apologize for the play of QB Baker Mayfield and fix their relationship in an effort to get him back to CLE. pic.twitter.com/QctPFHXt4m

— Ron Billmery  (@RonBillmery) March 22, 2022
Why Odell Won't be Back
While the possibility of Odell's return looks good on paper, it's very unlikely to happen.
The falling out between him, Baker Mayfield, and the Browns may have been too much.
There's also the question of whether or not the Browns would want Beckham back.
He just suffered his second ACL tear in three seasons and won't return to the field until well into the 2022 season.
The fact that he's also pushing 30 years of age combined with his injury history doesn't bode well for Beckham's NFL future.
Additionally, with the acquisition of three-time Pro-Bowler Deshaun Watson, there doesn't seem to be a shortage of receivers who want to make their way to Cleveland.