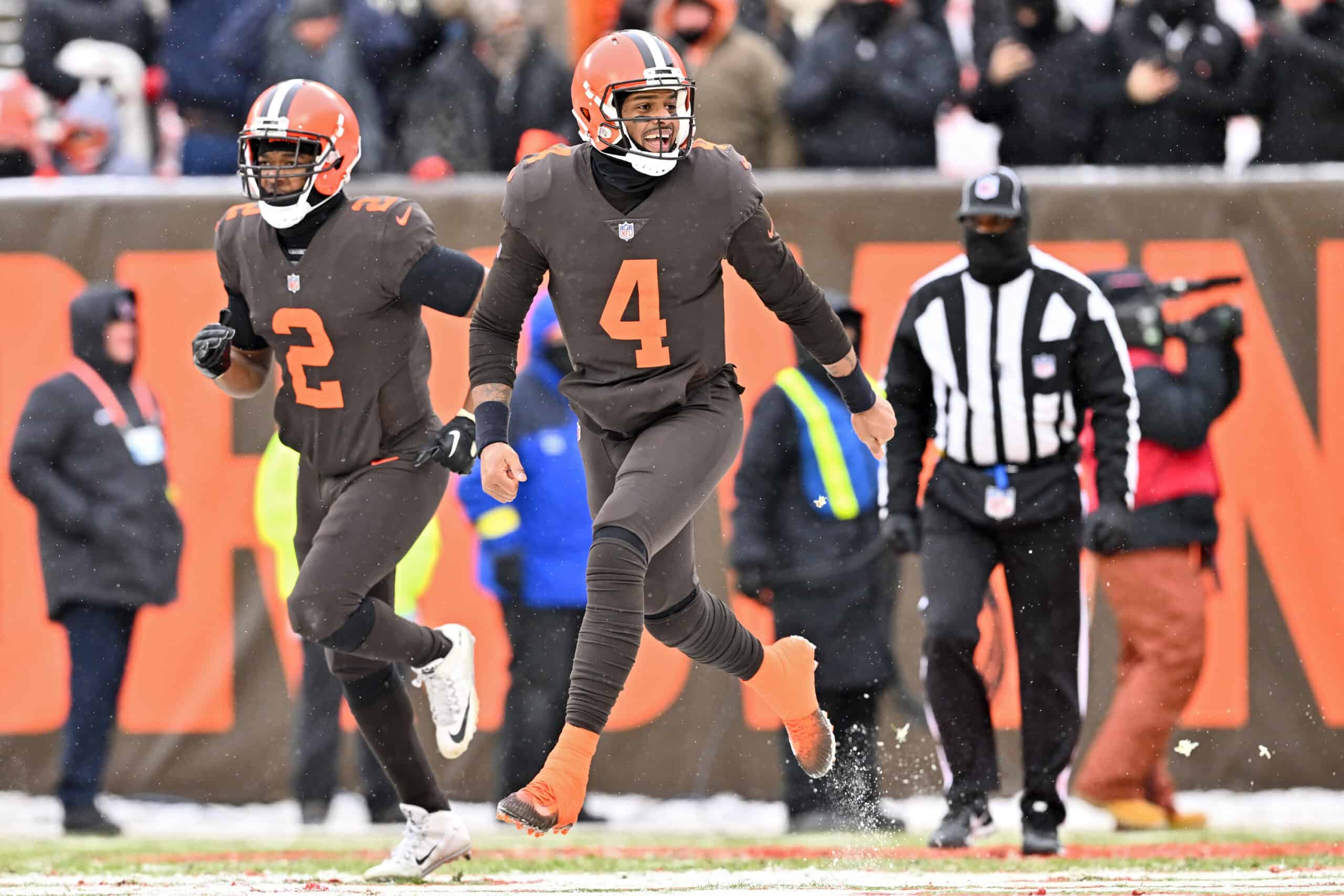 The Cleveland Browns will have an elite starting quarterback under center for Week 1 for the first time in forever.
Deshaun Watson will be the key to getting this team over the hump once and for all, assuming he can go back to the player he was before he arrived in Ohio.
When talking with James Palmer, Watson claimed that getting this much time to get a better feel of the offense makes him quite confident ahead of the upcoming campaign.
What will we 👀 from the #browns offense week 1 vs the #bengals? I had a chance to talk with Deshaun Watson. Here's what he thinks. My report on @nfltotalaccess on @nflnetwork pic.twitter.com/xEm4Eqfric

— James Palmer (@JamesPalmerTV) August 29, 2023
He claimed that last year he was kind of just throwing the football out there, but he now has a better understanding of the offense, of coach Kevin Stefanski, and of every single one of his teammates.
Watson will have a huge target on his back this season.
It seems like there will be no margin for error anymore in Cleveland, especially considering they haven't been to the playoffs in two years now.
There are also some questions about Amari Cooper and Elijah Moore ahead of the start of the season, as they've been banged up for quite a while now.
But according to Palmer, Watson is still more than confident in his team's ability to bring in some fireworks and impress a lot of their doubters in the upcoming campaign.
Another failure this season could cost plenty of people their jobs, and everybody will need to be on the same page now more than ever.