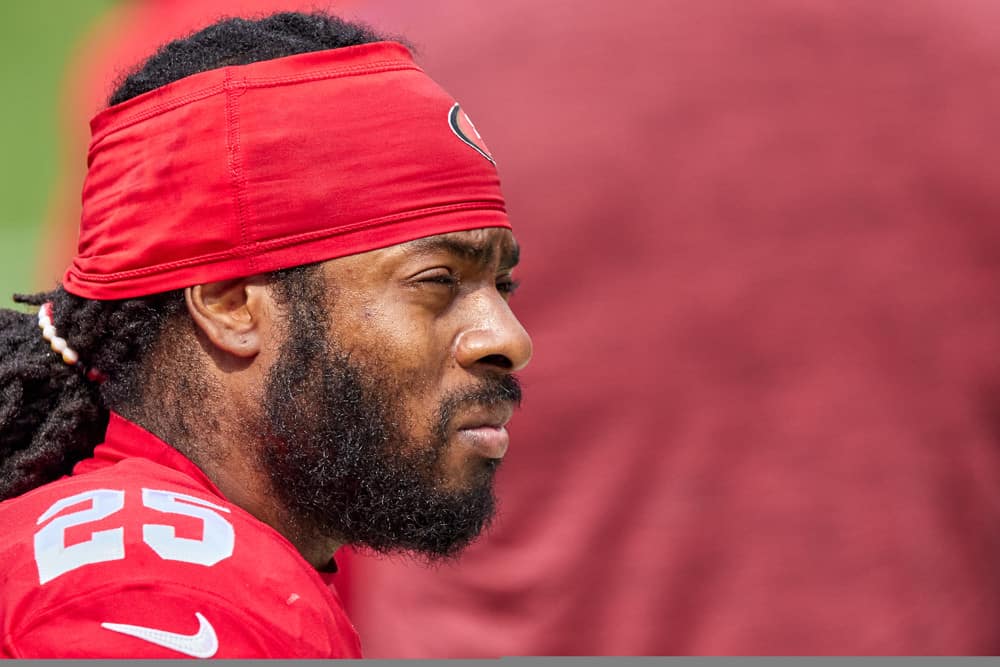 Yesterday, Ohio native and Portland Trail Blazers star CJ McCollum issued a plea to Richard Sherman to join the Cleveland Browns.
Yoooo @RSherman_25 . Just want you to know. We would love to have you in The land with my squad @Browns . If you need recommendations on places to live or restaurants let me know🤝

— CJ McCollum (@CJMcCollum) February 5, 2021
This morning, Richard Sherman responded.
I appreciate you @CJMcCollum ! We will see how the process pans out in a month! But I hear you https://t.co/mudQL8W1Zp

— Richard Sherman (@RSherman_25) February 5, 2021
Richard Sherman
Sherman, 32, spent the last three seasons with the San Francisco 49ers.
His 3 year 2018 contract was valued at $27.1 million.
Sherman will officially become a free agent on March 17, and it appears that the 49ers will not re-sign him.
So the Sherman sweepstakes is underway, and the Browns are rumored to be involved.
Thanks to McCollum, maybe there is a chance.
Sherman's Connection To The Browns
Would Sherman come to the Midwest to play football?
He might because he has a tie to Cleveland.
That is defensive coordinator Joe Woods.
Woods was the defensive backs coach at San Francisco in 2019 so he knows Sherman well.
In May 2019, Woods talked about Sherman.
"He texts me every day after practice. Coach, how did I do? What do I need to work on?' Every day. I get the text, I go through my notes and say, 'Hey, you did this well. You can improve on this.' He's very prideful, and when he gets on the practice field, giving up a play means something to him. So, every day to him is game like. And he feels better now because he is healthier. He knew last year he wasn't, and you can obviously see that on tape. I feel like he'll be more the Richard Sherman you guys are used to seeing this season."
There is no doubt the Browns need to use free agency and the draft to fortify the defense, and Sherman could be one of the missing pieces.
Las Vegas Raiders Are Also Wooing Sherman.
Raiders Coach Jon Gruden expressed his interest on a recent episode of Cris Colinsworth's podcast.
"Richard Sherman, if you are a free agent, which there is a rumor you are, we are looking for an alpha presence in our secondary. Somebody that could play this Hawk 3-press technique with the read step. If you're available and interested, maybe you and I can get together at some point off-air."
The possibility of Richard Sherman playing for the Raiders is not far-fetched.
There is reporting that Gruden was interested in signing Sherman in 2018 before he signed with the 49ers, but the Raiders did not have enough money to make a deal.
Gruden has a reputation for loving veteran players, and his new defensive coordinator Gus Bradley crossed paths with Sherman when Bradley was defensive coordinator for Seattle (from 2009-2012).
Also, Sherman is a California native and has spent his time in the west which makes Las Vegas an attractive choice.
With almost six weeks to go until free agency can begin, it will be interesting to watch what other teams enter the Richard Sherman sweepstakes.