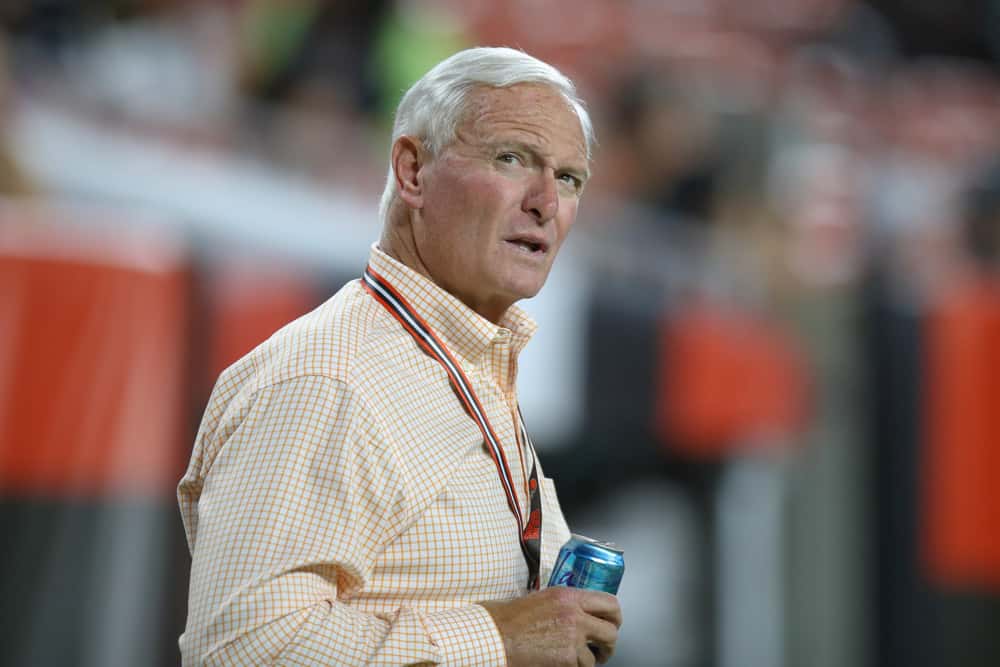 Everyone knows the Browns 2019 season has been a colossal disappointment.
A team that was so talented on paper, will not even finish the season with a .500 record and miss the playoffs.
While Freddie Kitchens will likely be the fall guy for the failed expectations, there could be even more changes coming.
Michael Lombardi of the Athletic has reported he's hearing more than a head coaching coach could be on the horizon.
Two NFL sources told me last night that they expect more than just a head coaching change in Cleveland. 2020 will be interesting.

— Michael Lombardi (@mlombardiNFL) December 28, 2019
While many Browns fans may roll their eyes at a Michael Lombardi report, there could be something here.
While the firing of head coach Freddie Kitchens would not surprise many, any organizational changes would.
After all, many would argue that the front office has given the coaching staff enough talent to warrant a better record than they currently have.
But, I recently wrote an article on how Paul DePodesta's voice from within the organization is growing.
In this article, I mentioned how a one-and-done for Freddie Kitchens would look awful for Dorsey.
But not just Dorsey, were there more executives in the organization that pushed the hire of Kitchens?
Is there another voice in the organization that the Haslam's are listening to?
Is there a high profile coach who has requested that he would only take the job with complete roster control?
Do the Haslam's feel the season's failure is more than just Kitchens and the front office as well?
This was a season that had high hopes and very high expectations.
In fact, some would even argue that this Browns team might be considered the biggest disappointment of any of their teams since the return in 1999.
I believe at this point anything is possible.
If there is anything we have learned with the Haslam's over the years, it's to expect the unexpected when it comes to organizational changes.