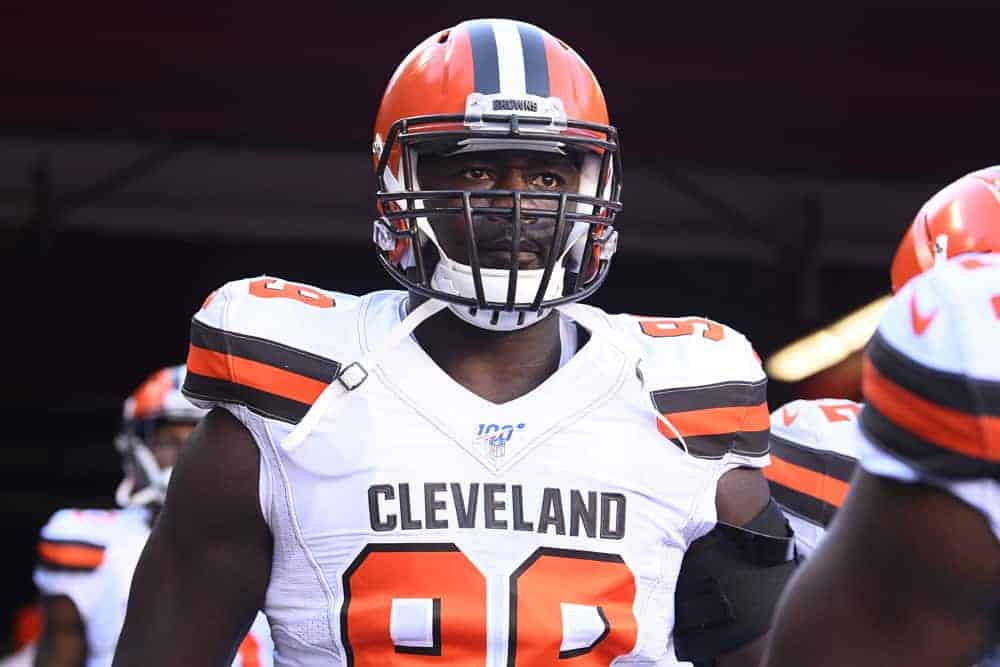 Once heralded by Bleacher Report as the best player in the NFL under 25 years old, Sheldon Richardson was supposed to be a sure-fire All-Pro.
The Missouri product was so impressive in his Sophomore season that former Jets coach, Rex Ryan, boasted Aaron Donald "can't hold his jock as a player."
While that statement is laughable now, Richardson was damn good in his early years.
Now with the Cleveland Browns, Richardson was a key offseason signing. How exactly is this move panning out?
Richardson recently lashed out after the Browns loss against the Seahawks 32-28 at FirstEnergy Stadium.
"Watch the film. Every time we get momentum, it's always something," Richardson told reporters. "A phantom [penalty] here, a holding there, whatever the case may be, roughing the passer when the quarterback's still got the ball in his hands. It's football. When you leave it up to judgment calls, that's what happens."
Strong stuff from Sheldon Richardson here from @JosinaAnderson. "I don't know what them penalty calls [were]. On a few of them. It's just tough. They let other teams play football but us in our own stadium. It's just that simple."#Browns https://t.co/O1U67BtM1r

— Daryl Ruiter (@RuiterWrongFAN) October 13, 2019
Richardson's assessment of the officials is accurate; however, with blame dished, one must assess their performance.
While Richardson has 27 combined tackles, he currently has zero sacks, quarterback hits and tackles for a loss.
In comparison, last season Richardson managed a respectable 49 tackles, 4.5 sacks, 16 quarterback hits, and six tackles for a loss.
Richardson is Cleveland's best run-stuffer as his 21 tackles against the run rank him second-best league-wide.
However, in last week's loss, Richardson received a "backup" grade of 65.1 from Pro Football Focus (PFF).
While Richardson remains a plus defender, Cleveland could get more of him. In 2014, the seven-year pro posted a career-best eight sacks.
It's a positive sign that Richardson understands where he can make a bigger impact. Following the loss against the San Francisco 49ers, Richardson had the following to say:
"Me personally? I need to get to the quarterback more. Not just sacks. Batting passes. Hurrying throws."
Veteran defensive tackle Sheldon Richardson says the Browns came off a nasty loss holding everyone accountable, "coaches included." https://t.co/UlmNwzmKre

— Akron Beacon Journal (@beaconjournal) October 12, 2019
Expect to see Richardson come out of the bye week with a heightened level of urgency and focus as he helps in steering the Browns season back on track.