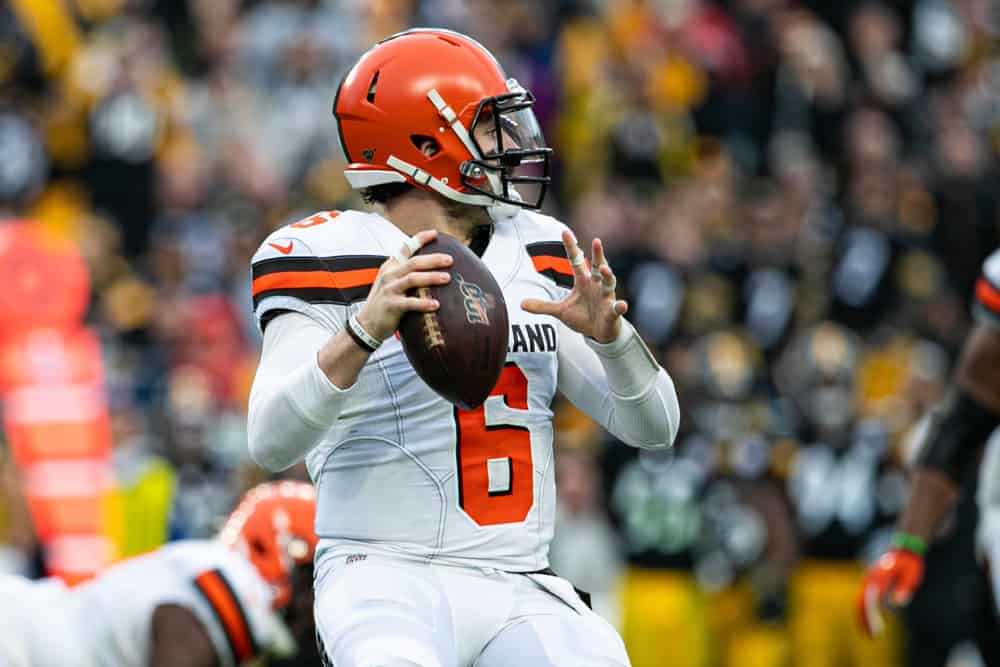 This debate has been going on for quite a while between the players and the league.
Many players have expressed interest in not doing offseason team driven training due to possibly booked schedules or injury concerns.
To be fair, it is a voluntary workout, but organizations and coaches want their players to be there.
Oddly enough, Cleveland Browns center J.C. Tretter is the current NFLPA president and has been outspoken about not attending voluntary workouts.
Some players including quarterback Baker Mayfield have decided to skip OTA training this year which has brought up some controversy.
Bad Job Baker?
At first glance, it probably looks bad that your franchise quarterback doesn't want to attend team workouts.
Especially with the Browns being a legitimate threat in the AFC, they could use the time to practice and prepare.
The disconnection between Mayfield and star wide receiver Odell Beckham Jr. has been obvious over the last two years.
Both of them could benefit from extra workouts together, but there is another side to this story.
Mayfield might be looked as the bad guy here, but he really shouldn't be viewed that way.
In 2017, NFLPA president Tretter broke his leg during OTA workouts, so it's not exactly always safe for the players.
J.C. Tretter on injury history, said he broke leg in fluke fumble recovery drill, next two times injured guys ran into side of his knee

— Nate Ulrich (@ByNateUlrich) March 10, 2017
These are not light practices, so the risk of injury remains quite high.
What happened to Tretter was likely a freak accident, but goes to show what could happen during these "voluntary" workouts.
"OTAs have been out of hand for a long time," Tretter told Breer. "They're full speed, full contact, nonpadded practices, and guys are getting beat up in them."
Last year, the NFL did not hold OTA practices due to COVID-19, which maybe was a good thing for the players.
Players were basically forced to workout and practice on their own with their own pace with COVID eliminating OTA's last year.
Mayfield has already did workouts with some teammates earlier this offseason, so maybe he isn't the bad guy here.
Time To Eliminate OTA Workouts?
Honestly, OTA workouts can be both good and bad for the players.
It gives players a chance to get comfortable with their teammates and coaches.
Also, it allows players a set workout plan in case they don't already have a legitimate workout regiment.
Although, Mayfield and others shouldn't be shamed for opting out of OTA training.
It is a voluntary program and Mayfield is already used to the system and familiar with a majority of his offensive unit.
Mayfield would only be risking his health for a minimal benefit, so it's nothing jaw-dropping here.
Let the players decide what they want to do since the league didn't have OTA training last season and Mayfield had a borderline Pro Bowl campaign without it.