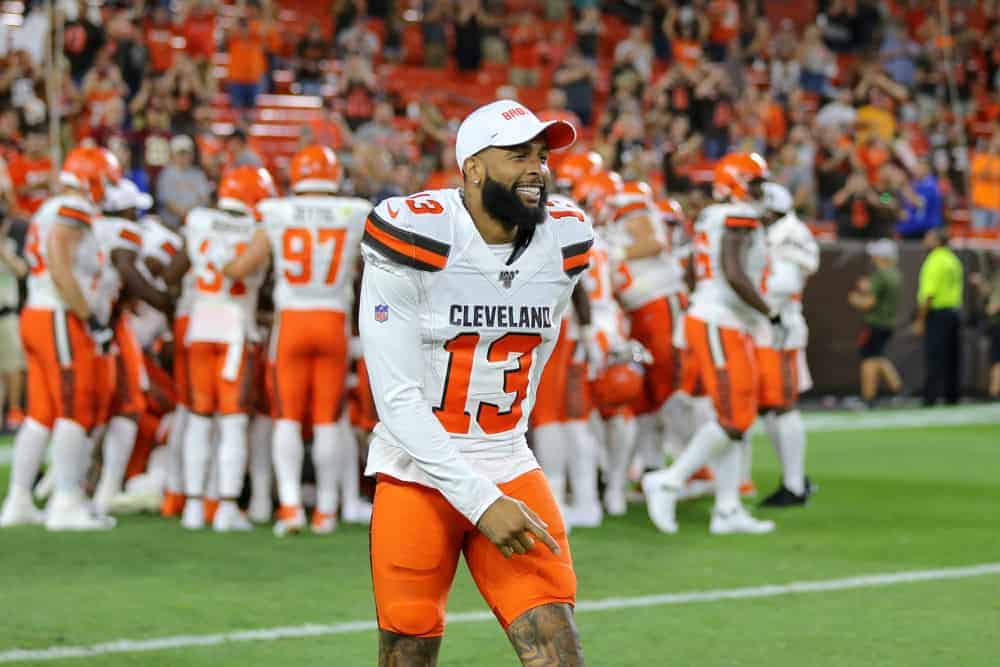 Beckham still affected by the hip Injury
The Cleveland Browns have received an unprecedented amount of national media exposure and hype since the Odell Beckham trade.
All signs seemed to point to a healthy Beckham making his debut this Sunday against the Titans.
Then, on Thursday Beckham referenced his hip injury in being the case why he hasn't been able to open up when sprinting.
This could be alarming considering that there was no real concern that the injury would affect him going into the season.
Beckham spoke during a news conference with Cleveland.com's Mary Kay Cabot about the hip injury and compared it to the alignment being off on a fast car.
"This is something I've never had to deal with," Beckham said. "It's like an extremely fast car with like a little alignment or something off. And it's right in the center of what you need. Now, the car can still go, but it's dangerous, you know what I mean? So, it's just something I've been trying to figure out, in and out of rehab every single day. Never really dealt with anything like that."
This is certainly not something that you want to hear from your star wide receiver just days before the opener.
It is not known how long Beckham has been dealing with the injury as even Beckham himself couldn't pinpoint it.
"I don't know how it happened," he said. "I came in one day after practice and it was feeling weird."
All this being said, Beckham still plans on playing in the Week 1 game against the Titans and says he's going to "give it my best in each and every way."
Jarvis Landry doesn't seem to be too concerned about Beckham in Week 1 saying,
"He's still probably the fastest in the room right now," Landry said. "He's a competitor and he'll be ready for Sunday."
No alarms sounding yet….
There doesn't seem to be anyone sounding the alarms just yet on this situation.
Even the Browns themselves have given no indication of anything serious and have been quiet about it.
With all this being said, this is a situation that is definitely worth monitoring moving forward.