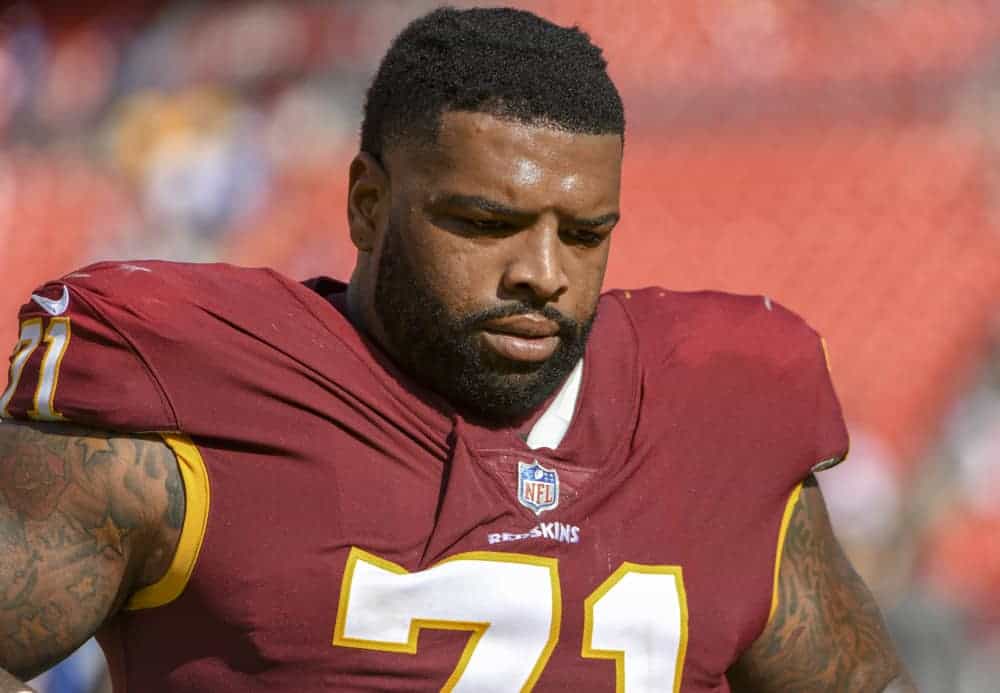 Washington Redskins coach Jay Gruden was fired Monday after losing to the New England Patriots 33-7. The loss dropped the Redskins season record to 0-5.
Later on that night, the Browns were embarrassed by the 49ers on Monday night football losing 31-3.
The Browns offensive line struggled the entire night to contain the 49ers pass rush that included a dominating performance from Nick Bosa.
Bosa and the defensive line were all smiles after the game, but it was obvious that the Brown's offensive line has become a major issue that can't be ignored moving forward.
It could be time for John Dorsey to look for outside help to ensure franchise quarterback Baker Mayfield makes it through the season without getting hurt.
The situation would be ideal for both teams as the Redskins are clearly in rebuilding mode and the Browns are in win-now mode.
Freddie Kitchens when asked about a possible trade:
"I do not make those decisions. John (Dorsey) makes those decisions," Kitchens said Tuesday via phone. "My job is to get the guys that we have to play good. … John and I do an excellent job communicating with each other but those conversations will remain with us."
Redskins General Manager Bruce Allen has maintained that he has no plans to trade Trent Williams until January, but a good offer could sway him otherwise.
What would Trent Williams add to the Offensive Line?
Make no mistake, Williams is a rare combination of size, speed, and strength.
He is 6-5 325 pound tackle that is a seven-time all-pro who can keep pass rushers like Nick Bosa in front of him one on one.
This also means that Washington will ask for a premium price in return for his services.
But, if it means keep Mayfield healthy and standing upright, the price may be worth it.
Pro Football Focus grades Williams as the 4th best offensive tackle since 2006.  He is only behind Joe Thomas, Tryon Smith, and Jonathan Ogden.
Without question, Williams would strengthen the offensive line and give them plenty of flexibility with moving Hubbard or Robinson to guard.
The other part of a Trent Williams deal would be the financial commitment.
Raiders tackle Trent Brown recently signed the largest deal for an offensive lineman in history at 4 years and 66 million.
You would have to believe that Williams would demand similar money.
Would John Dorsey be willing to make the trade?
Given his aggressive history, you would have to think that he is at least exploring it.
It could be time to make this trade happen before Mayfield spends the rest of the year on injured reserve.