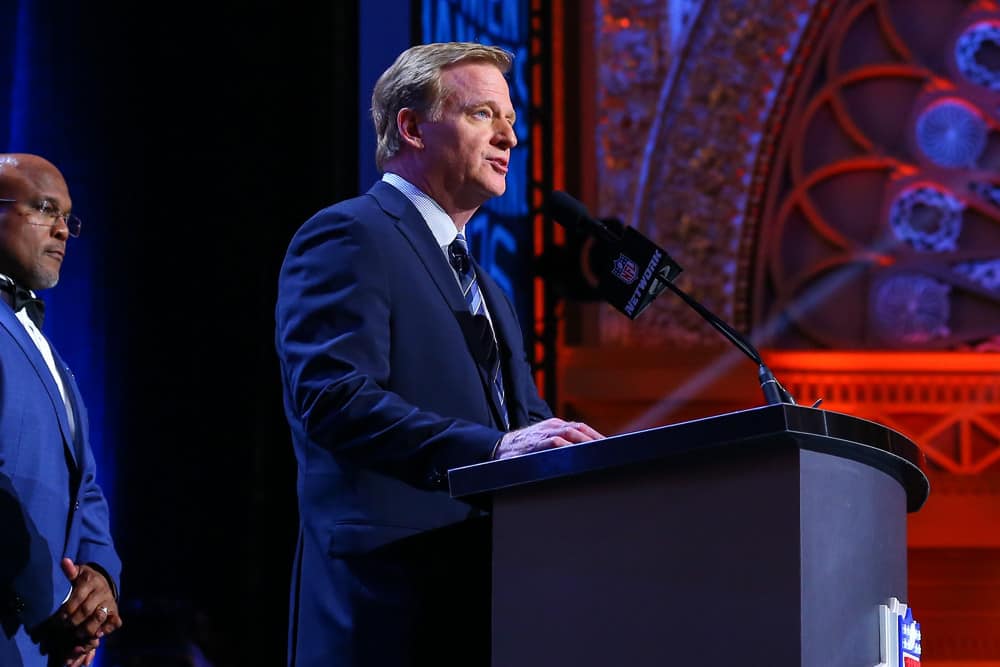 Unlike last year, the Cleveland Browns don't have a pick within the top 10 in the upcoming NFL Draft.
Fans have likely come accustomed to the Browns having high draft selections.
However, fans will surely take an 11-5 season and playoff success over high draft picks.
That being said, the Browns might need to be creative with their late first-round pick.
The biggest question remains, should the Browns take the best player available or attempt to address their obvious needs early in the draft?
The Browns Weaknesses 
The front office has done a tremendous job of adding talent to this roster.
Last offseason, they completely revamped and rebuilt the offensive line.
This time around, the Browns went defense heavy and added a bunch of talent.
That talent includes, John Johnson III, Anthony Walker, Troy Hill, and Jadeveon Clowney.
#Browns new safety John Johnson III on why he was so excited to sign here pic.twitter.com/9wOd9qnaTP

— Mary Kay Cabot (@MaryKayCabot) March 19, 2021
This defense has vastly improved over the offseason, but there is still work to do.
The biggest area of concern is at defensive tackle heading into draft day.
Cleveland recently decided to cut veteran tackle Sheldon Richardson.
A somewhat odd move that saves Cleveland cap space, but leaves a huge hole on the d-line.
Outside of that, defensive back, wide receiver, and offensive line depth needs to be added as well.
The good news is, there aren't too many concerns for the Browns heading into the draft.
Most of their needs are mainly for depth, but it's still important to make the most out of your picks.
However, it's tough to predict how the Browns are going to use their draft selections.
Stacking The Deck
Sadly for Cleveland, the defensive tackle position might be one of the weakest areas in the entire draft class.
There aren't too many impact tackles in the draft as most are viewed as developmental type of players.
The best of the bunch is likely Alabama tackle Christian Barmore, but it's uncertain if he'll be available at No. 26.
Christian Barmore does a good job as a tilted nose striking his pressure key & defending his gap vs the combo block

After Dylan Moses penetrates & nearly stops the play in the backfield, @Chris_Bmore4u is there to make the tackle #rolltide #nationalchampionship

via cell__215/IG pic.twitter.com/HJoYcDkFPi

— DLineVids (@dlinevids1) January 12, 2021
It seems unlikely that the Browns would want to use their first-round selection on a developmental type of player.
That being said, it wouldn't be surprising for Cleveland to take the best player available at No. 26.
The Browns don't need starting players at any of their other positions, which means they have the luxury of doing whatever they want with their first pick.
Cleveland has nine draft selections, so they will have plenty of time to add depth at the other areas of concern.
General manager Andrew Berry shouldn't reach in the first round in order to attempt to fill the void at defensive tackle.
They should use the draft pick to take the best players available at that time.
There are always injuries and players that don't live up to their expectations, so you can never have enough depth even if the position isn't viewed as an area of concern on draft day.