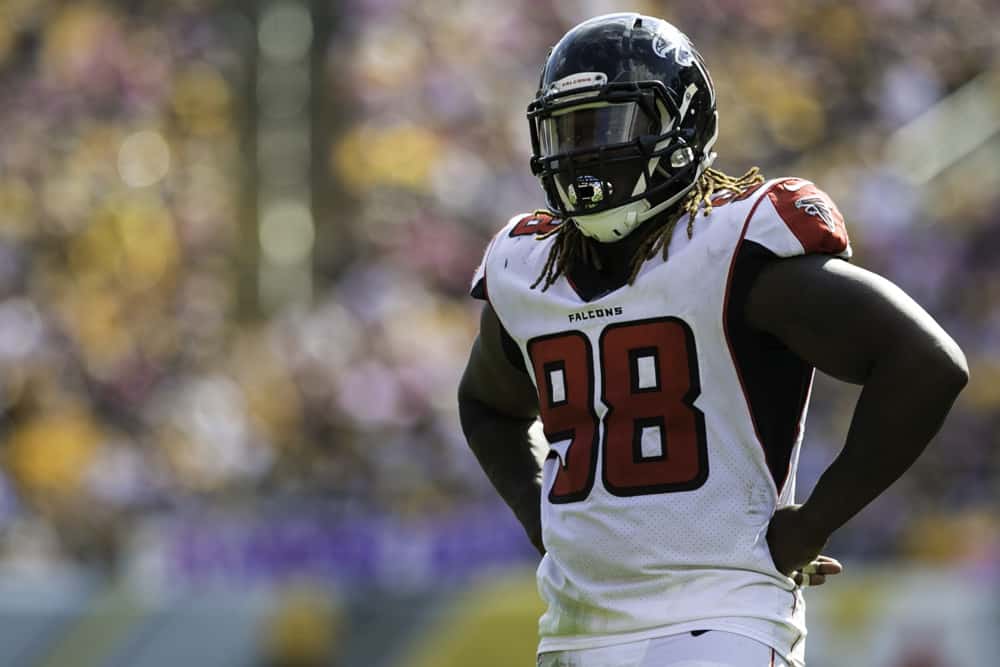 The Cleveland Browns signed defensive end Takk McKinley.
Comp update: Takk McKinley done with Cleveland, 1-yr $4.25M base value and up to $6M. Signed to play opposite Myles Garrett. https://t.co/LIalf34GPs

— Adam Schefter (@AdamSchefter) March 16, 2021
While Browns fans may have been looking for a bigger name signing, Takk McKinley fits with the Browns plan of finding free agents that want to play in Cleveland and are already bought in to the culture.
McKinley is a former first round pick of the Atlanta Falcons (26th overall) in the 2017 NFL Draft.
Last April, the Falcons decided not to exercise his fifth year option.
He had a rough 2020; McKinley was waived by the Falcons only to picked up by the Raiders and put on injured reserve.
Because of all of this, Takk McKinley knows that his opportunity in Cleveland is enormous so he wasted no time in sending out a social media greeting to the Dawg Pound.
Takk McKinley Introduces Himself To Cleveland.
Takk checkin' in 👋 pic.twitter.com/k645c5gYsM

— Cleveland Browns (@Browns) March 17, 2021
What McKinley Brings To The Browns
Myles Garrett is finally getting some help.
Over his career, McKinley has 53 solo tackles, 45 quarterback hits, 2 forced fumbles, and 1 fumble recovery.
Takk McKinley is 25 years old so he adds to the youth-oriented roster of the Browns.
Given his rocky relationship with the Falcons, he seems already grateful to be joining the likes of Coach Stefanski and defensive coordinator Joe Woods.
Working Class Background Fits With The Browns
Takk McKinley is from Oakland, California.
He was raised by his grandmother who worked hard to support him and even collected recycled cans for money to help make ends meet.
McKinley vowed to his grandmother on her deathbed that he would make it in the NFL.
There have been highs and lows along the way of his short career.
Takk McKinley will be universally loved by Cleveland if he performs well and gives Myles Garrett the on-field support necessary to carry the Browns to the next level
Welcome to Cleveland Takk McKinley!