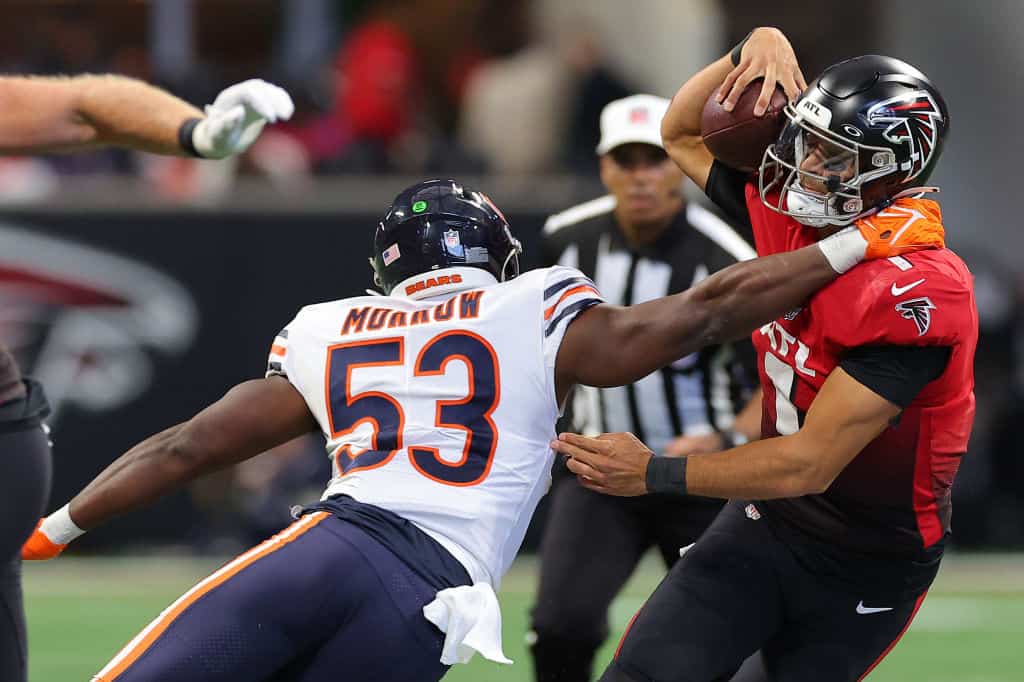 The Cleveland Browns should be busy over the next several weeks.
Free agency officially opens on March 15.
This is also when the league year begins, and it often sparks a lot of chaos in the NFL.
Players are getting signed to new teams, new contracts are being doled out, and the draft is right around the corner.
While the Browns have numerous targets in mind, it appears they have one player that will be prioritized.
According to Browns reporter Brad Stainbrook, one of their targets is Nicholas Morrow.
Source: #Browns have linebacker Nicholas Morrow on their radar as the free agency tampering period opens up tomorrow.

— Brad Stainbrook (@StainbrookNFL) March 13, 2023
Morrow is a five-year NFL veteran and spent the first four years of his career with the Las Vegas Raiders before signing with the Chicago Bears in 2022.
Although Morrow went undrafted, his impact in the NFL has put many teams on notice, including the Browns.
2022 was a career year for Morrow, as he totaled 116 tackles and one interception.
Linebacker is one of the most valued positions in the NFL.
If Morrow can have a similar or even better year in 2023 than he did in 2022, he will be a valuable contributor to any team that he joins.
While the Browns will need some money to sign any rookies that they draft, adding a player of Morrow's expertise should be on the top of their radar.
The Browns finished the 2022 season with a 7-10 record, including a 3-3 record when Deshaun Watson was their starting quarterback.
What players do they need to add to best compete in 2023?