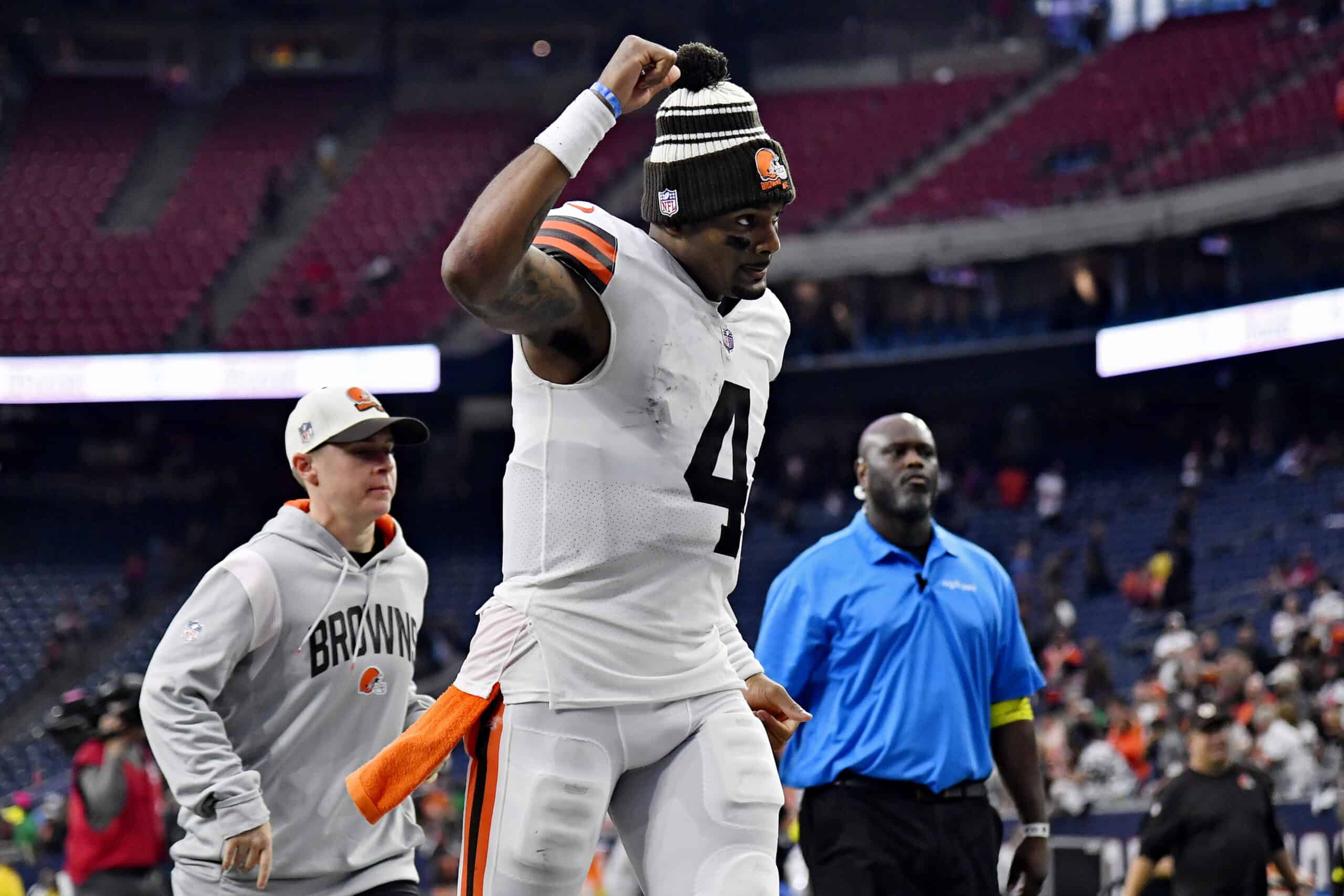 The Cleveland Browns have a wide receiver problem.
Sure, Amari Cooper and Donovan Peoples-Jones are an excellent one-two punch, but their depth is severely lacking past those two players.
As a result, many Browns fans have tried to scheme up the best possible fit for their team, wanting the organization to bring in a third option.
This morning, one Browns fan brought up an interesting reunion.
If the #Browns want to bring in a WR that used to play with DW, Brandon Cooks has to he the top of the list

-great scheme fit being a deep threat

-has more YAC and a higher YAC% the past 2 years than D-Hop

-would take less assets to trade for him

— Mac🦬 (@tha_buffalo) February 6, 2023
Is Brandon Cooks the Browns' answer at wide receiver?
Cooks is 29 years old, and will likely be in the league for just a few more seasons.
However, Cooks has a great rapport with Deshaun Watson from when they played together in Houston.
Given Watson's slow start after his suspension last season, giving him a reliable weapon that he has played with before could be a winning formula.
The Browns finished the 2022 season with a 7-10 record.
On paper, the Browns have a great roster and could make a big leap in productivity next season.
Cooks could be a big contributor, and it likely would not cost a lot to acquire him in the offseason.
Whether it is Cooks or another free agent, the Browns will likely add another weapon given their lack of depth at the position.
Given the strength of the Cincinnati Bengals and Baltimore Ravens, both of which are in-division, major changes will have to happen if the Browns want to take a step forward next season.
Who will the Browns end up signing in the offseason?
Watson is going to be a part of this organization for the next three-plus years, and he will need to receive help along the way to succeed.