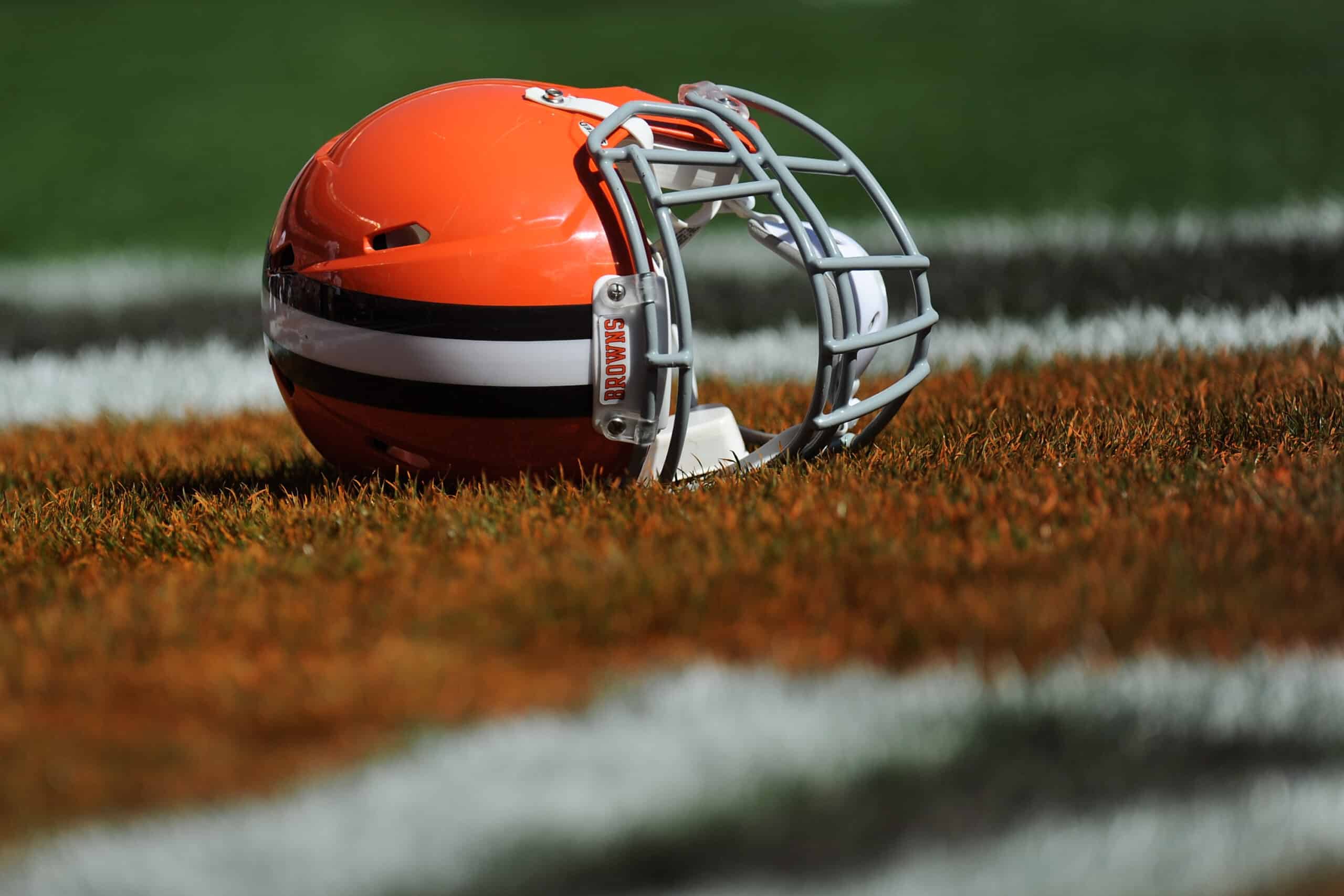 The Cleveland Browns will look to have a markedly improved season in 2023, after their 7-10 record in 2022.
Deshaun Watson will have a full offseason to develop rapport with the offense, and the defense has been slowly adding pieces in the offseason.
The draft is another way for the Browns to add to their roster, even though they have limited picks.
One aspect of their team that they want to build upon is their offensive line.
According to NFL insider Justin M, the Browns have recently met with an intriguing offensive line prospect.
.@PennStateFball C/G Juice Scruggs is attracting #NFLDraft interest due to versatility as a 2-yr starter.

Scruggs had Combine Formals w/ #49ers & #Dolphins. Recently met virtually w/ #Bucs, #Packers, #Browns, #Chargers & #Bills.

✍️ @TheDraftNetworkhttps://t.co/0JIYD2aw4t

— Justin M (@JustinM_NFL) March 20, 2023
Juice Scruggs, a former Penn State offensive lineman, has attracted the attention of many prospective suitors.
Scruggs has impressive measurables, measuring in at 6-foot-3 and 301 pounds.
Analysts have said that Scruggs has what it takes to be in the NFL, which is why the Browns are interested in him.
He was a team captain at Penn State, and is relatively athletic, especially for his size.
However, some have pointed to his speed as a cause for concern.
While offensive linemen in the NFL aren't expected to do much sprinting within a game, speed and quickness are necessary at the position.
Defensive players are only getting better as time goes on, and the role of offensive linemen has increased significantly.
The Browns' first selection during the 2023 NFL Draft is at 42nd overall.
Will they take an offensive lineman like Scruggs to help protect Watson?