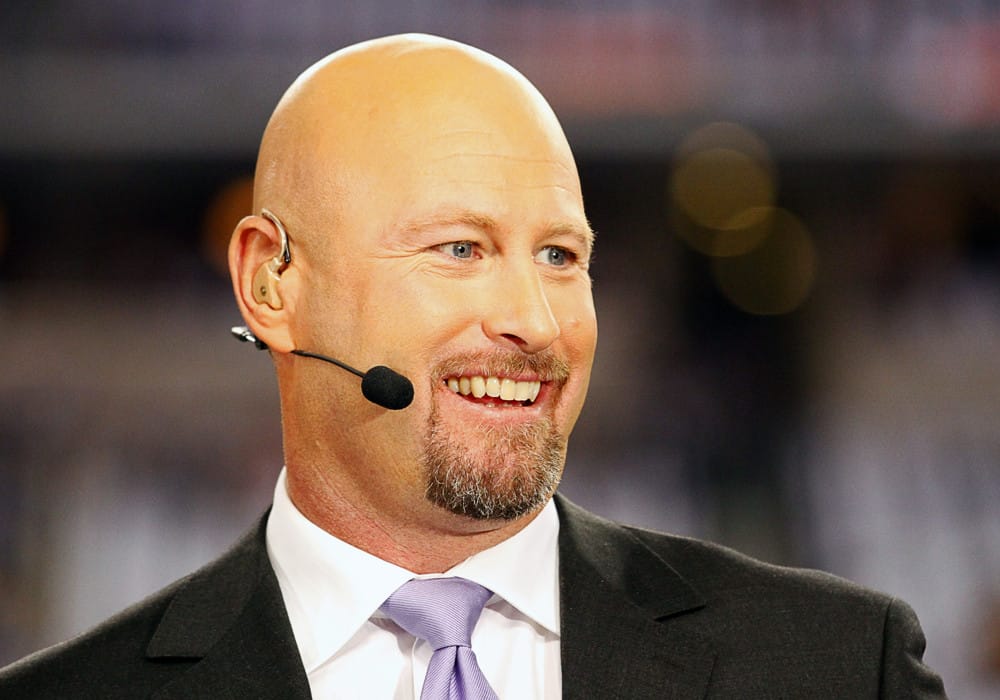 Former Cleveland Browns quarterbacks have chimed in on the drama between Baker Mayfield and the local Cleveland media.
Brandon Weeden and Deshone Kizer have already fired off their salvos.
Same stuff different year with her. She can't help herself… https://t.co/sUJvgVx3kN

— Brandon Weeden (@bweeden3) January 6, 2022
Preach. https://t.co/C0v4Dv8Cr8

— DK (@deshonekizer) January 6, 2022
The hands of time reached back even further on Friday.
Trent Dilfer, Fox Sports analyst and quarterback for Cleveland in 2005, appeared on Cleveland sports radio to discuss the situation.
Dilfer said he "hurts" for Baker Mayfield but understands it is on Baker to turn this situation around.
Former Browns @DilfersDimes shared some great insight on how he can get back to his form from last year. https://t.co/xuHZmmXsgP

— 92.3 The Fan (@923TheFan) January 7, 2022
Diving into Dilfer's Words
Dilfer's expansion on the Mayfield-Cleveland situation piqued my interest on my Friday morning commute.
Trent starts by saying he is a "Baker believer" and feels Mayfield can still be a legitimate starting NFL quarterback.
He also compares his former playing days to Mayfield's.
Dilfer said during his early years in Tampa Bay, the offense used a run-heavy philosophy that put him in many obvious passing situations.
He notes the shocking change in that regard compared to college.
Trent went from slinging the ball across the yard every snap to throwing a handful of times each quarter. Baker, who was in a pass-heavy offense at Oklahoma, has had to make similar adjustments since coming to Cleveland.
However, Dilfer acknowledges that when he became upset with the offense, the only one he hurt was himself.
Dilfer went on to explain that he wishes he could simply tell Baker to focus on winning, no matter what the numbers look like.
"I just want to get to Baker for five minutes so I could just say, bro, you could be so good if you just realize there's lots of ways of winning football games. Ultimately, your job as quarterback is to win the game, and make people around you better… not throw for a certain amount of yards, or have a certain completion percentage, or have your fantasy dork friends and fans be fired up about your fantasy numbers. This is about winning, especially in Cleveland!"
That last line hits harder than Jim Thome in his prime.
For the Browns and their fans, nothing else should matter on Sunday's except for getting the win
That goes for players as well.
Every player wants the next big deal, the game-winning play, to be the focal point, etc.
Hurting the team for the sake of self-gain, however, is the best way to quickly lose a locker room and a fanbase.
Dilfer went through a similar experience with the Buccaneers and is offering a pre-emptive warning to Mayfield.
"I wasn't nearly as good as I should have been, because I got caught up in all this other crap", Dilfer said Friday. "And I kind of see that happening to Baker. I see that happening to other guys in the league, too".
Believing in Baker
Listening back to the audio, Dilfer truly believes Baker can still be a good quarterback in the league.
He even mentions that he feels there is no talent gap between Baker Mayfield and Joe Burrow, a notion many would scoff at right now.
trent dilfer.. this morning on 92.3 the fan..
"I've been doing this for 30 years.. and from a talent level.. there's not a whole lot of difference between joe burrow and baker mayfield"…

— BrownsFreak51 (@BrownsFreak51) January 7, 2022
In the rest of the interview, Dilfer continues to defend the talent of Mayfield.
He also notes that Baker must grow as a true professional to succeed in this league.
Even if things said in the media aren't entirely true, clapping back, especially after multiple poor outings on the field, only makes the situation worse.
This week has been evidence of that. Learning to push that stuff to the side and ignore it is something Dilfer is heavily advising Mayfield to do.