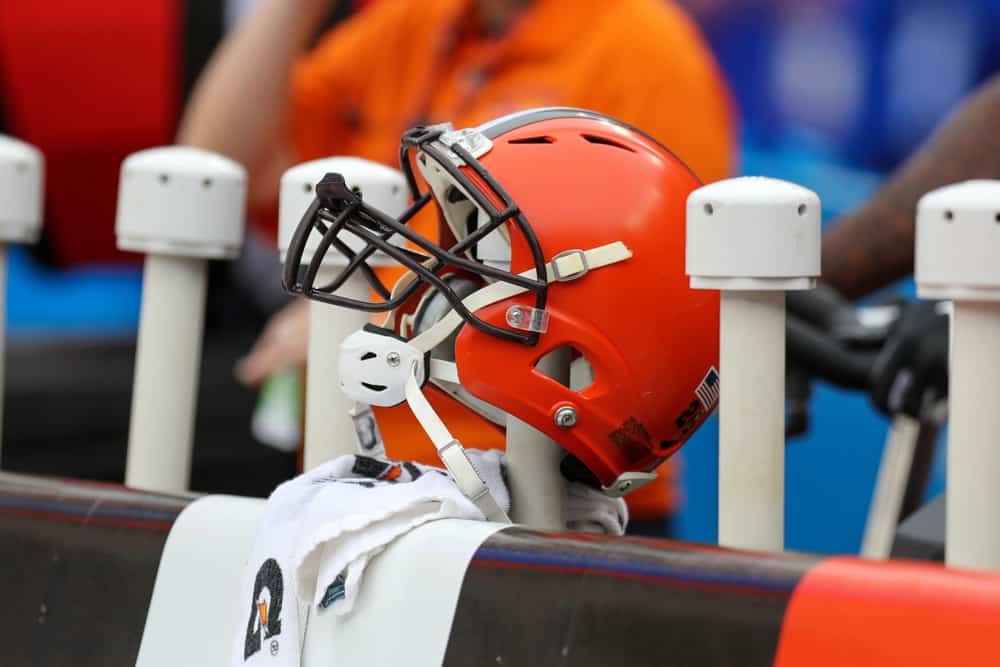 The Cleveland Browns could look to the west coast for a new general manager.
According to Mike Garafolo of NFL Network, two candidates in the Seattle Seahawks' front office could be a fit in Cleveland.
These men are Trent Kirchner and Scot Fitterer, who are both the co-directors of player personnel.
With the #Seahawks facing the #Eagles, keep an ear out for Seattle's Trent Kirchner and Scott Fitterer in the forthcoming #Browns GM search. Sources say Jimmy Haslam admires the Hawks' sustained success. Depending on who the coach is, those two could emerge as strong candidates.

— Mike Garafolo (@MikeGarafolo) January 5, 2020

Let's take a look at what makes these two appealing to Cleveland.

Trent Kirchner
Trent Kirchner is a Fulda native and a 2000 graduate of St. John's University.
He rose through the NFL through the scouting ranks.
Kirchner spent eight years as a pro scout with the Carolina Panthers, but it was his one season in Washington that shaped his future in Seattle.
In 2001, Kirchner worked as a pro scout with the Redskins, but he worked alongside John Schneider, who was the vice president of player personnel.
When Schneider was named the general manager of the Seahawks in 2010, he brought Kirchner along with him.
Kirchner has ridden the wave of Seattle success that features a Super Bowl championship in 2014.
Kirchner has been long mentioned as a candidate to take over as a general manager.
He has interviewed with the New York Jets and San Francisco 49ers the last three years.
When the Seahawks were looking to repeat as champions in 2015, Frank Lajowski of the SC Times talked to former Tampa Bay Buccaneers general manager Mike Dominic.
Dominic, who worked in Tampa from 2009-2013, talked highly of Kirchner's potential.
"He's a very respectful person. He's a good administrator. And he's done a very good job in his role there in Seattle. They've had a lot of success there. And when that happens, people start looking at the whole organization. Not just John, but the people he works with. And Trent is one of those guys."
Scott Fitterer
Scott Fitterer has been a member of the Seahawks since 2001 when he was hired as an area scout.
He briefly left the Seahawks to run the personnel staff of the Redskins and Panthers, but he also returned with Kirchner to the Seahawks in 2010.
Between Kirchner and Fitterer, Fitterer has had more interviews for GM openings.
When Fitterer was working in the pro scouting department, it has been reported that he made suggestions that secured trades for Jimmy Graham and Marshawn Lynch.
He was also involved in Seattle's pursuit and signing of Michael Bennett and Cliff Avril.
Fitterer's background comes from college scouting.
He still helps Schneider determine what draft pick is the best prospect.
He has played a hand in helping Schneider have a feel on the draft board and made numerous trade downs, which has produced nearly 10 draft selections per year.
Due to this tactic, the Seahawks have drafted eight, 10, 9, and 11 times in the last four NFL drafts.
Fitterer also follows the Arena Football League and the CFL looking for potential prospects.
He also works as an advanced scouter, which includes putting together scouting reports for coach Pete Carroll and his staff on the team's next opponent.
Final Thoughts
Both appear to be proven candidates that the Browns could hire.
There is a reason that teams such as the Jets, Colts, Chiefs, and 49ers have looked into Kirchner and Fitterer in the last decade.
The Browns have been linked to Dave Ziegler, Andrew Berry, Nick Caserio, and Scott Pioli as well.
It is too soon to tell if any of these candidates have the upper hand on the other.
What we do know is that we really never know when it comes to Jimmy Haslam's ultimate decision.