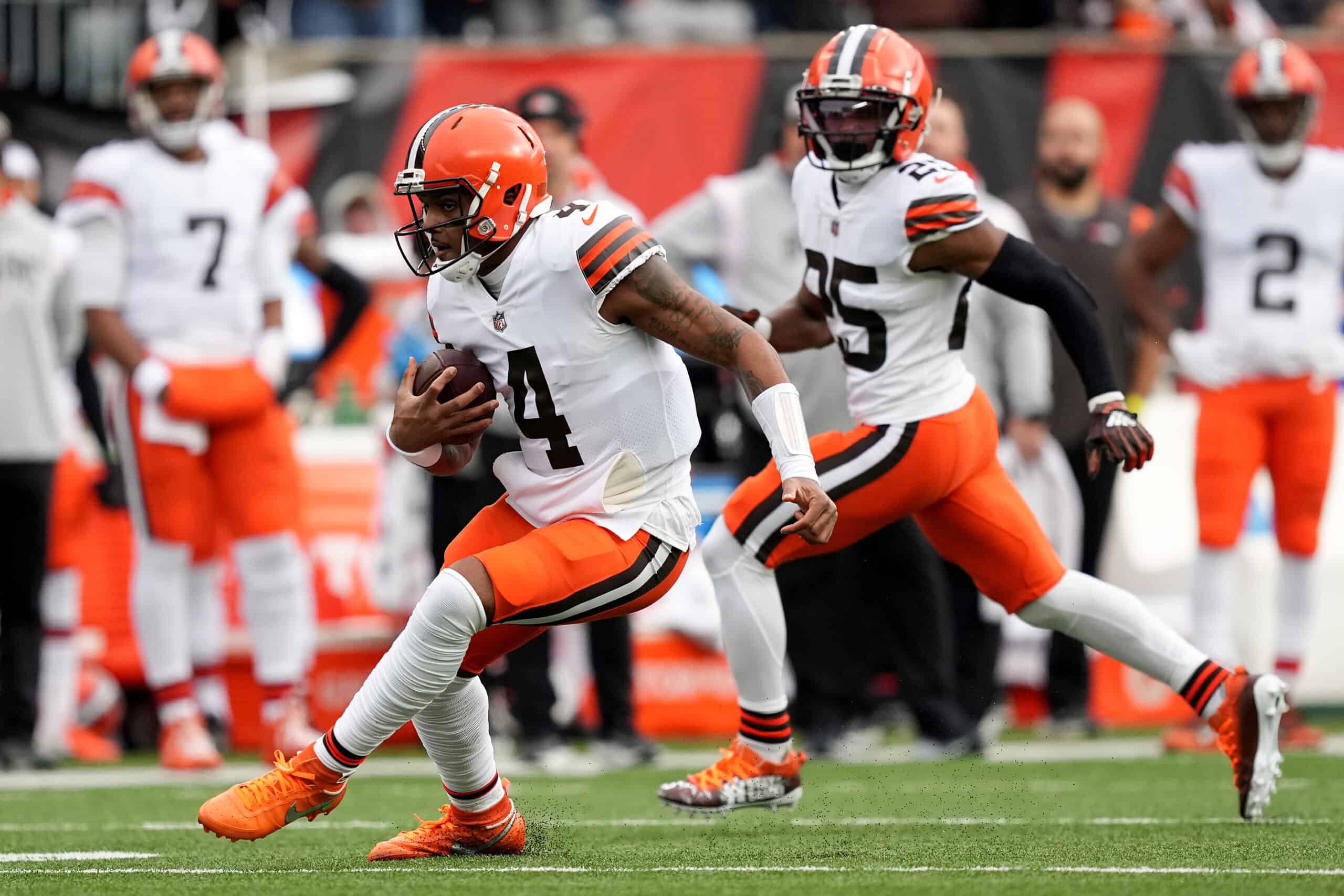 The Cleveland Browns went out on a limb to acquire quarterback Deshaun Watson last season.
Not only did they trade a large sum of draft capital, but they even had to sign Watson to a massive fully-guaranteed contract.
Then he was suspended for the first 11 games this season, and once Watson came back to the field he was rusty.
He did not play well in the final six games of the regular season.
Watson completed only 58.2% of his passes for 1,102 yards and seven touchdowns with five interceptions.
So his performance has many people wondering if the Watson from his Houston Texans days is gone.
But, for the sanity of Browns fans, Watson did show some signs of his former self.
"he hasn't shown anything in Cleveland and the Browns wasted their money" 🤦‍♂️ #Browns pic.twitter.com/cPsDZYsTwh

— Dale (@dalemarch03) January 24, 2023
Coming out of college, Watson was seen as a dual-threat quarterback.
His running ability was a big part of his game and that is what gives him that "X-factor" ability.
Also, after the 11-game suspension, Watson took the field in Week 13 after almost two years off.
Not many people expected him to come back and be great right away.
But, at the start of next season, the expectations will be much higher.
He will have to lead the Browns to the playoffs to make his contract and trading for him worth it.
After years of quarterback purgatory in Cleveland, Watson was seen as the savior of their franchise.
No player will be under more pressure this upcoming season than Watson.
If he plays great, then the Browns could contend in the AFC.
But, if he is terrible, things could get very uncomfortable between the fans and the team.