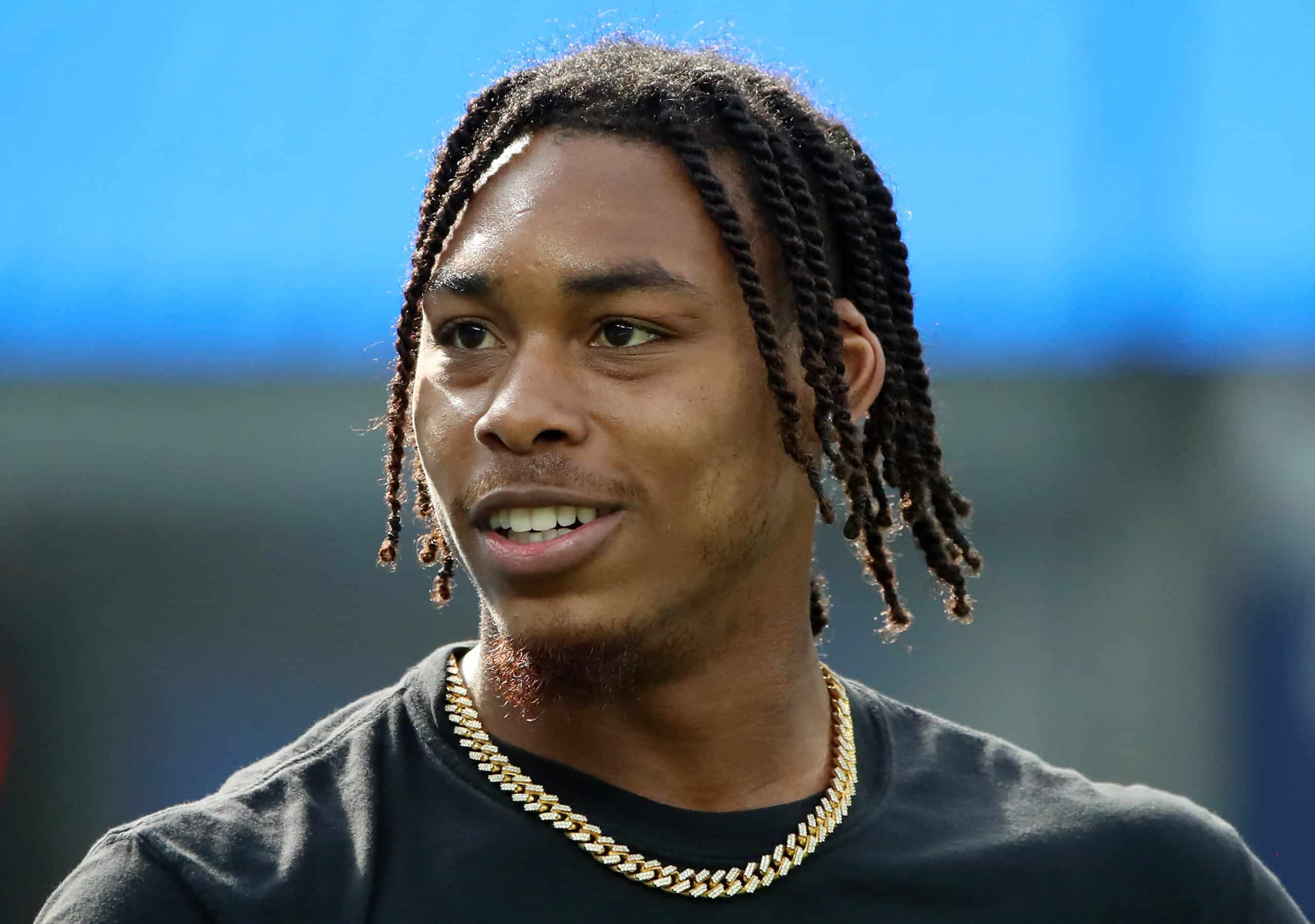 In another sign the latest generation of NFL players spends too much time on social media,
Minnesota Vikings rookie, Justin Jefferson, trolled the Cleveland Browns during the Monday Night Football game.
Like many fans across Ohio, Jefferson had a thought when Odell Beckham caught a bunch of passes.
OBJ WAS NOT THE PROBLEM!! I hope y'all see that now…CLOWNS😂😂🤡🤡

— JJETS✈️ (@JJettas2) December 14, 2021
Alluding to Beckham's release earlier this season, Jefferson wrote,
"OBJ was not the problem. I hope y'all see that now…clowns."
Jefferson did not specifically say whether the tweet was aimed at the team or at fans who did not appreciate OBJ.
But his use of capital letters and emojis emphasized the defense of his fellow LSU alumnus.
And it was enough to spark the millionth-or-so debate about Odell Beckham Jr's stint with the Browns.
All The Usual Arguments
Browns fans read the tweet and immediately went after the author.
There were many reminders of the Browns' 14-7 victory in Minnesota earlier this season, for instance.
But fans who took sides in the argument over Beckham's value before and after his release also chimed in.
Since the Browns cut Odell Beckham:

Baker Mayfield TDs to WRs: 2
OBJ receiving TDs: 3

— Ian Hartitz (@Ihartitz) December 14, 2021
Drops, injuries, and alleged freelance route running compete for space with pro-Beckham tweets.
OBJ's fans talked about his value as a distraction and the lack of a WR-1 stepping up in his absence.
There was also some spirited debate about Beckham's commitment to Cleveland before the inevitable happened:
Jefferson's tweet about Odell Beckham turned into a Baker Mayfield debate.
And more than a few folks pondered what the problem was with Jefferson's 6-7 Vikings team.
Is Jefferson Talking to the Team?
Cleveland can still take the AFC North or a wild card and make some noise in the 2021 postseason.
But if they go on to a Super Bowl appearance, there is a great book about the Browns locker room on tap.
Beckham may or may not be the centerpiece of much of the season's alleged locker room angst.
Odell Beckham, Jr. in 2020-2021 with the Browns: 3 receiving TD.

Odell Beckham, Jr. in his last 3 games with the Rams: 3 receiving TD.

— Field Yates (@FieldYates) December 14, 2021
But Cleveland still has players questioning game plans and whining about unsatisfied fans.
Kevin Stefanski might be conservative for a reason, and that reason might not be flattering to some of his charges.
Players might be less engaged than they should be due to the alleged turmoil.
There could be major outside influences like family members or politics in play.
Or it could just be typical locker room issues that will work themselves out as time goes on.
The Truth About OBJ 
Beckham's release was a negotiated deal that indicates the Browns management wasn't too upset with the player.
Andrew Berry did OBJ a favor crafting a deal that made him likely to pass through waivers while saving a few bucks.
That allowed Beckham the chance to be a free agent and regain control of his destination.
#Browns Andrew Berry said with any decision like the one to release Odell Beckham Jr. will never have full consensus with everyone but the decision made was the best for the Browns.

— Camryn Justice (@camijustice) November 5, 2021
Kevin Stefanski reportedly lobbied NOT to trade his star wideout as the NFL trade deadline approached.
But, whether the reported rift had more to do with the coach or with quarterback Baker Mayfield, OBJ couldn't stay.
And ultimately, Beckham abandoned his best friend and the rest of the team despite his coach's support.
Things are working out as many OBJ fans expected, with OBJ playing a more visible role in a vastly different offense.
And all the Browns can do about it is fight their way into another postseason without him.