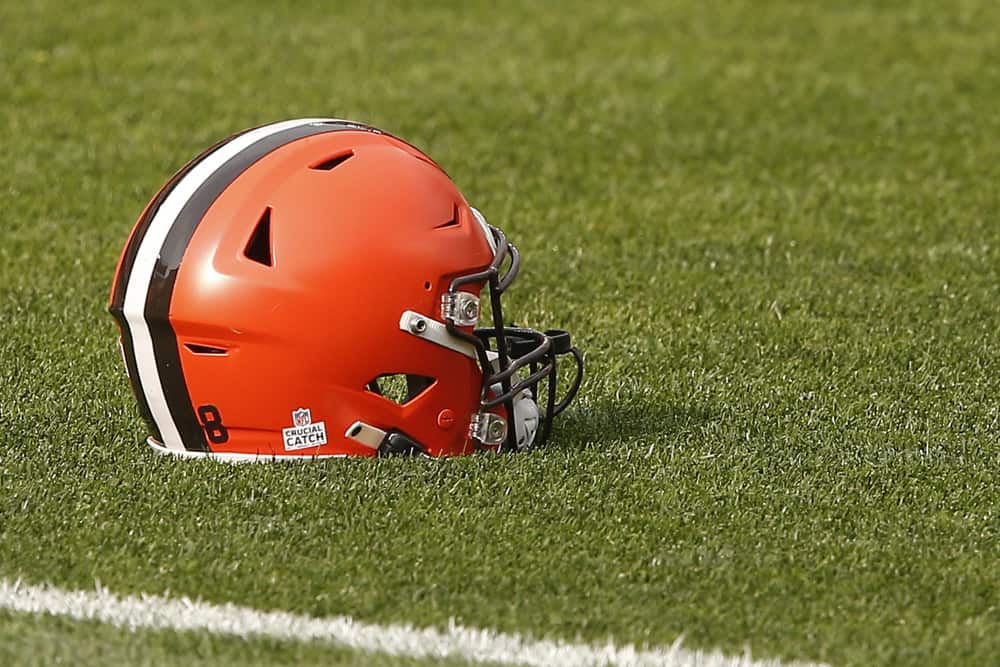 The Cleveland Browns announced that 8 players are placed on the Reserve/COVID-19 list as of Tuesday.
The 8 Players
6 of the players are on the 53 man roster, and 2 are on the practice squad.
The active roster players are:
The practice squad players are:
Browns placed on COVID-reserve list

Wyatt Teller
Jarvis Landry
Austin Hooper
Takk McKinley
Jedrick Wills Jr.
JoJo Natson
Ross Travis
Drew Forbes

— Zac Jackson (@AkronJackson) December 14, 2021
Only One Other Transaction Today So Far
The Browns signed wide receiver Ja'Marcus Bradley to the practice squad.
He was waived by the team last week so that the Browns could activate linebacker Jacob Phillips for the Ravens game.
Too Early To Know Much 
We do not know if the players have symptoms or are seriously ill.
Nate Ulrich is reporting that all 8 players are considered breakthrough cases which implies the players were vaccinated.
All eight cases for the Browns were breakthrough, according to @ByNateUlrich.

I have so many questions that aren't really answerable.#Browns

— Hayden Grove (@H_Grove) December 14, 2021
Browns Play Saturday
It is also significant to point out that the Browns are operating on a short week and were already somewhat depleted at the wide receiver, offensive line, and tight end positions prior to dealing with this news.
Already down one starting OL, the #Browns put another two on the COVID list. Already down two TEs, they add a third to the COVID list. And a WR who is in many ways their emotional heartbeat and a key pass rusher and… wow, what a mess. Kickoff is four days away.

— Aditi Kinkhabwala (@AKinkhabwala) December 14, 2021
They host the Las Vegas Raiders on Saturday, December 18 at 4:30 PM EST.
This also means there is less time for the vaccinated players to get two negative test results spaced 24 hours apart.
Good Teams Overcome Adversity
#Browns coach Kevin Stefanski said guys step up, that's what the NFL's about

— Nate Ulrich (@ByNateUlrich) December 14, 2021
Coach Stefanski has said it more than one time in his tenure with the Browns that good teams overcome adversity.
Every NFL team deals with adversity; it could be injuries, bad breaks/calls, and since 2020 also COVID-19.
The team that is able to deal with it, overcome it, and win in spite of it is most likely going to make its way to the playoffs.
Given this news and the Browns previous injuries, this is certainly a king-sized dose of adversity.
Off their projected depth chart entering the season, the #Browns are currently without their top 4 TEs (Hooper, Njoku, Bryant, Carlson), their top 2 WRs (Landry, OBJ), their No. 2 RB (Kareem Hunt) and 3 of their 5 starting OL (Wills, Teller, Conklin)

— Jake Trotter (@Jake_Trotter) December 14, 2021
The only small sliver of good news is that this is happening on a Tuesday.
There is presumably time to process, transact, and plan for these new circumstances.