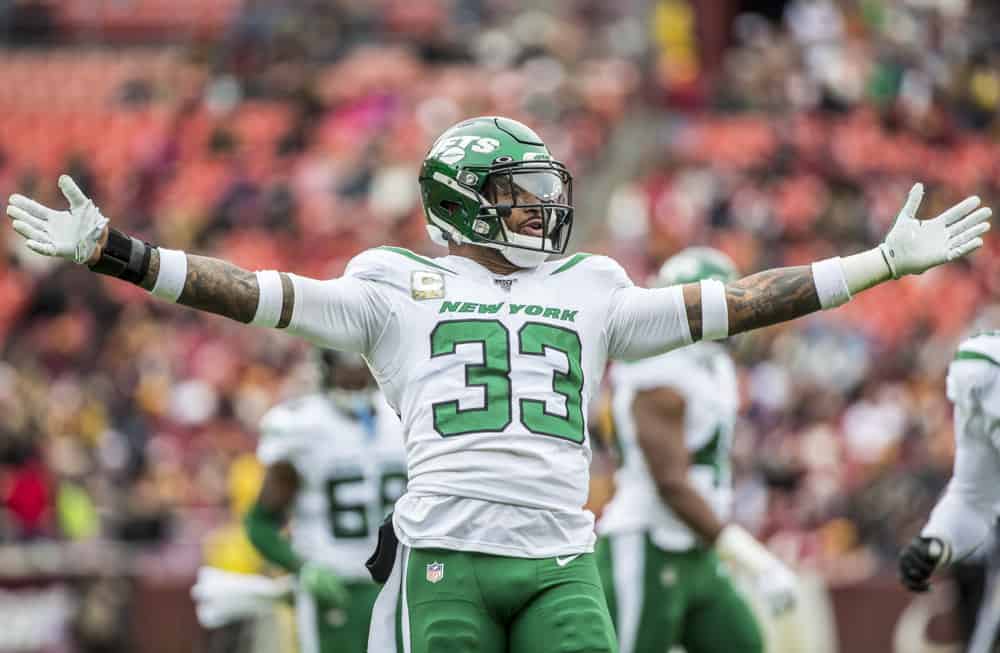 The Cleveland Browns were never real contenders for former New York Jets safety Jamal Adams.
However, should they have been more involved?
The Seattle Seahawks traded a haul away for the Pro Bowl and All-Pro safety.
Jets GM Joe Douglass received two first-round picks (2021, 2022), a third-round pick (2021), and safety Bradley McDougald.
Were the Browns wise to let the Seahawks swoop in and steal Saturday's afternoon?

Not Worth The Haul
When it comes to the safety position, it's one of those positions that are absolutely disposable.
Take a look at the safeties that received All-Pro status over the last five years.
2019: Minkah Fitzpatrick-Steelers, Jamal Adams-Jets
2018: Eddie Jackson-Bears, Derwin James-Chargers, Jamal Adams-Jets
2017: Kevin Byard-Titans, Harrison Smith-Chargers, Earl Thomas-Seahawks
2016: Landon Collins-Giants, Eric Berry-Chiefs
2015: Tyran Mathieu-Cardinals, Eric Berry-Chiefs
Thomas won a Super Bowl with the Seahawks in 2013, and Mathieu won a Super Bowl this past year with the Chiefs.
Other than that, there is not a game-changing safety that has landed their team a championship, while they were an All-Pro safety for that franchise.
Since then, Collins, Byard, and Jackson have been paid big bucks, and there are serious questions marks around the Redskins, Titans, and Bears respectively.
The Browns do not want to be in that category of discussion.

Money, Money, Money
Adams has two years left on his rookie contract, but after that, a team is going to have to pay him.
Jackson ($14.6 million), Byard ($14.1 million), and Mathieu ($14 million) top the league in highest-paid safeties.
Adams is likely going to command a salary of $15 million and set the new market.
Assuming quarterback Baker Mayfield can resurrect his career in the short-term, a chunk of that money is going to be invested in the quarterback position.
Not to mention, Odell Beckham Jr., Jarvis Landry, and Nick Chubb are going to be asking for money soon.
There's a reason the Browns still have quite a bit of money left in the bank.
With a host of notable free agents available to sign, a look at five teams with the most current cap space:
1. Browns: $38,705,703
2. Washington: $36,539,030
3. Lions (pre-Okudah): $29,188,916
4. Eagles: $24,577,909
5. Bengals: $24,236,690

— Field Yates (@FieldYates) July 13, 2020
Ball Player 
Now, would it have been the end of the world if the Browns traded after him?
No, not at all.
Adams is a true ballplayer.
Jamal Adams ripping it out of his hand and returning it for a TD was the definition of a grown man play 😤 @Prez @Seahawks got a stud 💯 pic.twitter.com/Xj6sL4USyw

— The Checkdown (@thecheckdown) July 25, 2020
Final Thoughts
The Browns have not made the postseason since 2002.
Numerous bad decisions have plagued the franchise for years.
Mortgaging the team's future for an All-Pro safety is not in the team's best interests right now.
Russell Wilson is 31 years old and will turn 32 this November.
It's obvious the Seahawks are going all in and trying to win another Super Bowl right now.
The Browns are just trying to make the playoffs.
After that happens, the Browns can start going all-in on a championship.