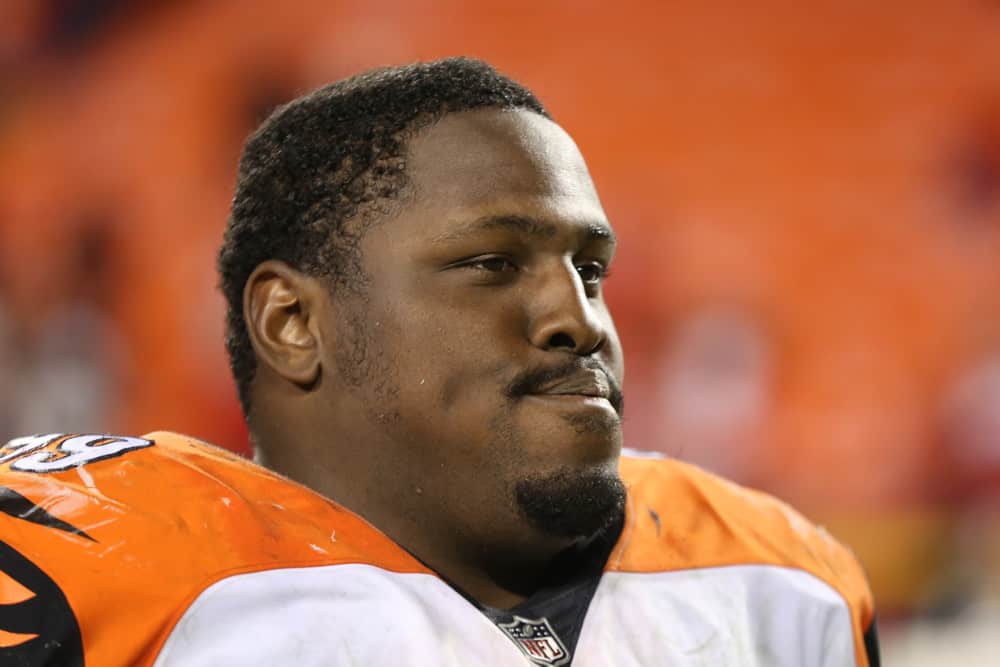 Andrew Billings expected to compete with Larry Ogunjobi for a starting defensive line position in 2020.
But the Cleveland Browns player opted out of the season due to Covid concerns.
Billings is a lifelong asthmatic and would have been at a higher risk than most if he contracted the disease.
He appreciated the efforts of the Browns' organization to keep the team facilities safe.
We've placed DT Andrew Billings on the Reserve/Opt-Out list

Details » https://t.co/Oh61eXlCCq pic.twitter.com/7704WOAnJ4

— Cleveland Browns (@Browns) August 4, 2020
But he pointed out there is no social distancing along the offensive and defensive lines come game day.
Myles Garrett experienced an extended recovery from Covid, telling reporters he had coughing fits for weeks.
Considering how late-season cases vexed the Browns, opting out was probably a good idea for Billings.
But now Billings plans to show why Andrew Berry put up $3.5 million to lure the tackle to Cleveland.
Billings played in every game, including 30 starts over his last 2 seasons with Cincinnati.
New addition to the #Browns front, Andrew Billings 😳

— MoreForYouCleveland (@MoreForYou_CLE) March 19, 2020
He racked up 67 tackles and 3.5 sacks during that time with a combination of power and quickness.
Twelve of those tackles went for a loss, and he was credited with 8 hurries and 18 quarterback hits.
But after such an extended layoff, what can the Browns expect from Andrew Billings in 2021?
Will Andrew Billings Lose a Step or Charge Back Into Action? 
Kevin Stefanski gets a lot of credit for how he managed the Covid-affected season.
Cleveland was disciplined, prepared, and won a lot of games despite the practice challenges.
But a lot of Stefanski's preparation ran under the radar.
Also…..really excited to see what Andrew Billings is gonna bring this season for this team. pic.twitter.com/4nEE5H2PXM

— John (@JohnHillbery) March 16, 2021
According to Billings, Stefanski had a team in regular contact with the 5 players who opted out of the season.
That communication and some meeting participation kept Billings engaged with the new defense.
As far as staying in shape, Billings told 92.3 the Fan's Bull and Fox Show it wasn't easy at first.
"It took some time to figure it out. But I found a good place to go where I could be distant, with just 2 people in the gym. I found parks to ride my bike in, and I bought some things of my own for personal use. So yeah, I definitely found a way, and once you get into it, it was pretty good routine."
When asked about whether he is ready and what playing in front of the fans means to him, Billings offered,
"I got a lot to prove to myself, my teammates, and the fans. I never played at the Browns stadium as a Browns player and I imagine I'll be feeling (them). But I just have to go out there and sell it."
Where Will Andrew Billings Fit In? 
With Larry Ogunjobi leaving in free agency, some assumed Billings would step into his role as a starter.
But that was before Andrew Berry gave a $4.5 million deal to veteran tackle, Malik Jackson.
Andrew Billings (#99) pops on tape every team I watch the Bengals. Blows up this zone scheme, makes the TFL. Lacks the pass rush chops of Javon Hargrave but sensible replacement if he hits FA this offseason. #Steelers pic.twitter.com/miZ6tbmvDL

— Alex Kozora (@Alex_Kozora) November 21, 2019
Jackson is coming off a disappointing two-year stint in Philadelphia and a benching in Jacksonville before that.
Sheldon Richardson is locked into one of the starting interior spots, along with Myles Garrett on one edge.
Billings seems to warrant the inside track on pairing up with Richardson, but the veteran Jackson will get a shot, too.
The former Bengal is considered more of a run-stopper than a pass rusher.
Andrew Billings, btw in 2012, broke the Texas high school powerlifting record (805 lbs on squats, 500 on bench, 705 on deadlift… this was in HIGH SCHOOL). Went on to become a dominant player at Baylor.

— Jake Trotter (@Jake_Trotter) March 19, 2020
For that reason, most expect him to line up next to Garrett to help occupy extra blockers attacking the end.
Richardson would provide more of a pass rush threat next to Takk McKinley or whoever starts opposite Garrett.
With the defensive line still a work in progress and new coaches to work with, it is unclear if Billings' game will change.
But at the very least, he projects to be a moderate upgrade from Ogunjobi against the run.