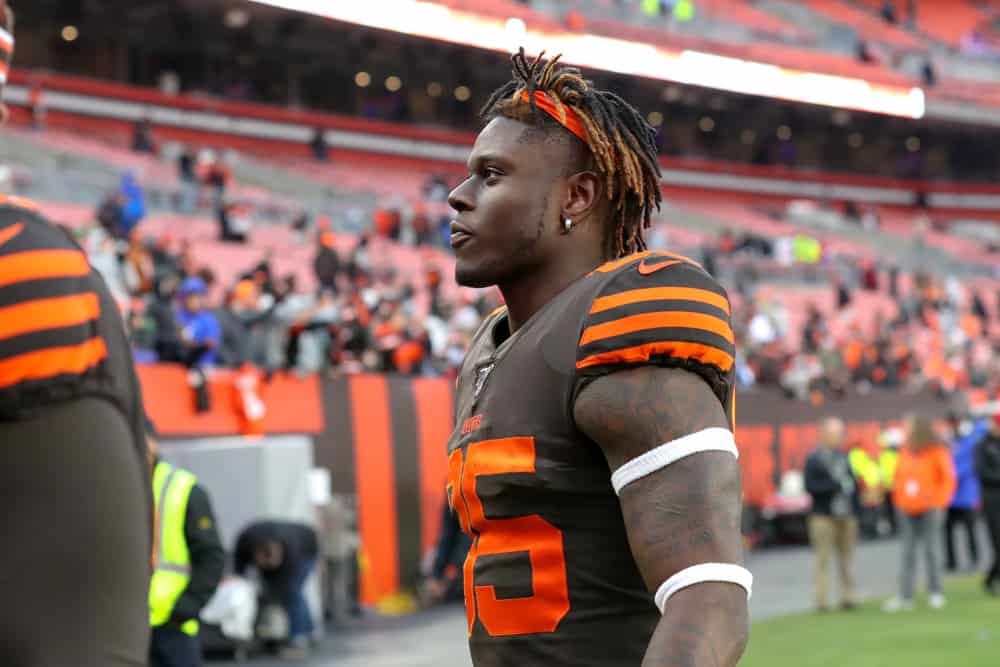 The Cleveland Browns used a first-round pick on tight end David Njoku back in 2017.
He has not lived up to expectations.
Njoku has played in a total of 36 games and has 1,066 receiving yards and nine touchdowns in three seasons.
He somehow found his way into Freddie Kitchens' "doghouse" last year in addition to dealing with injuries and played in a total of four games.
Thus the Browns drafted Harrison Bryant and went out and signed Austin Hooper to a lucrative new deal.
Njoku then requested a trade, only to rescind that request and report to camp.
That is just another offseason for the Browns.
The Outlook at Tight End
Hooper is the number one man at the position.
Bryant has also shined in camp and that puts Njoku as the third man on the depth chart.
Browns OC Alex Van Pelt on David Njoku listed as No. 3 TE: "We'll have packages for each guy. We'll use all our personnel and David will be part of that."

— Tony Grossi (@TonyGrossi) September 10, 2020
The Browns also kept a fourth tight end in Stephen Carlson and it looks like the team is keeping a Njoku trade in mind.
But the front office should still take some time before rushing into a deal.
The first clear reason for that is Bryant's abilities in the NFL are still a major unknown.
He is a rookie at a position notorious for slower development between the college and pro game.
Njoku will be a fourth-year player in 2020 and will finally be in what appears to be a competently run offense with Kevin Stefanski.
The Miami product has always shown the raw athleticism to succeed.
He has just dealt with drops and staying on the field as of late.
There is also the obvious risk of injuries.
Why rush to trade a former first-round pick when he is only set to earn $1.7 million this season?
He provides valuable depth leading up to the trade deadline in what will be a unique season given the lack of a proper preseason.
Raising Njoku's Value
The Browns picked up Njoku's fifth-year option for 2021.
That does raise his value a bit in trade talks as he won't be a one-year rental.
Right now the team may want to get him on the field to raise his value via actual gameplay.
2019 was a total wash for the tight end.
He finished with five receptions for 41 yards and a touchdown in four games played.
That was in a year when his goal was to maximize his value and potentially land a mega-extension.
The injury he suffered was out of his control and fans don't have too much insight into what went on between him and Kitchens.
But now the front office has to figure out a way to make him look like a starter once again.
#Browns week 1 depth chart pic.twitter.com/rWJkJQAH7U

— BrownsWave \: (@BrownsByBrad) September 7, 2020
Njoku did have 56 receptions for 639 yards in 2018 and was targeted 88 times.
Giving him 5-7 targets per game early on in the season can help him raise his own value.
A few great performances may also lead the Browns to keeping him and just having a stacked tight end room.
There is no need to rush into a trade for a player with raw talent who is not eating up cap space.
Another fresh start may be what Njoku needed all along to become the player he was drafted to be back in 2017.