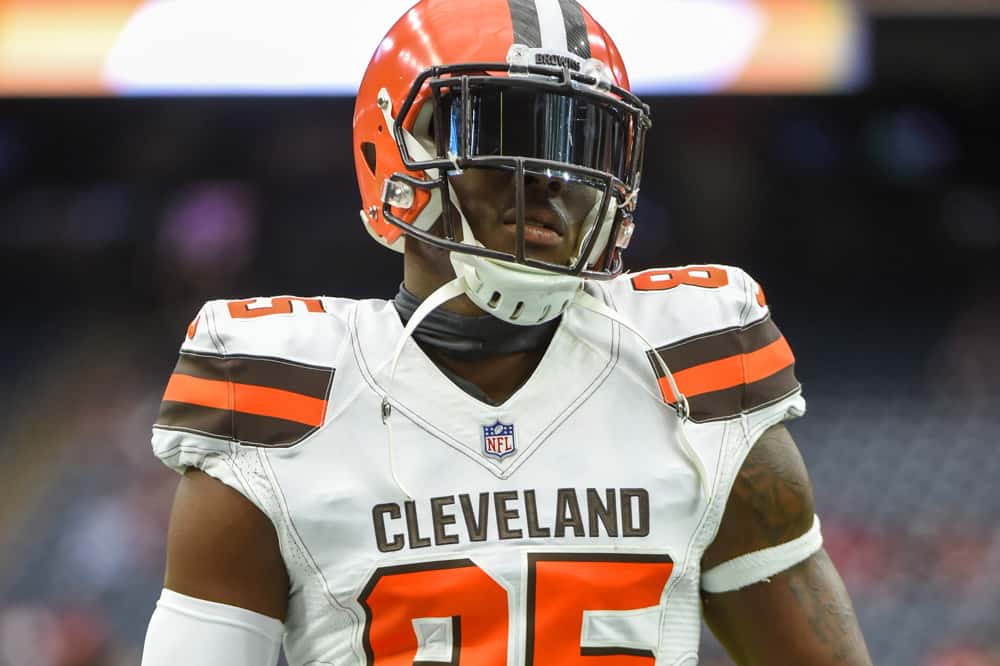 There has been speculation that fourth-round rookie Harrison Bryant could take over the No.2 tight end spot.
He's putting together a fantastic performance in camp and has impressed the coaching staff.
The Cleveland Browns could have a big decision on their hands as Week 1 quickly approaches.
It appears that Bryant has actually surpassed David Njoku on the depth chart.
#Browns 1st unofficial depth chart of the season pic.twitter.com/deFGUdV1BQ

— Mary Kay Cabot (@MaryKayCabot) September 7, 2020
To be fair, it's not the official depth chart for opening week, but it's worth noting that Bryant is over Njoku.
The Browns have high hopes that Bryant could be a key piece to their offense down the road.
Njoku has not done himself any favors during camp, so his time in Cleveland could be limited.
What Does This Mean?
As of right now, it looks like Bryant is going to be the No. 2 tight end to begin the season.
He has earned the opportunity after what he has accomplished over the last few weeks.
However, that also means that Njoku could be on his way out of Cleveland.
The 24-year-old tight end is coming off an injury-riddled 2019 campaign.
He put together solid numbers in 2018, but the Browns can't be positive that he'll bounce back.
Although, Cleveland did exercise his fifth-year player option for next season, so maybe the Browns plan to keep all three of their tight ends.
Head coach Kevin Stefanski does like to use a zone-blocking scheme that heavily utilizes tight ends.
There is a possibility that the Browns will be able to work all three of these players into the offense on a weekly basis.
Worst case scenario, the Browns have three reliable options to use at tight end, so having extra depth is never a bad thing.
It'll be interesting to see how Njoku reacts and responds to a rookie possibly taking over his spot as the starter.
Trade Njoku?
Earlier in the offseason, Njoku requested a trade from the Browns via his agent.
He then pulled back the request after a meeting with the Browns front office.
I'm all in Cleveland. Time to work.

— Chief David Njoku (@David_Njoku80) August 1, 2020
That being said, it's unknown how committed Njoku truly is to the Browns organization.
Cleveland has shown good faith by exercising his option for next season and refusing to trade him after his request.
Although, all of that happened before Bryant showed that he was capable of being the No. 2 option.
The Browns don't need to be in a rush to trade Njoku, but maybe they listen to offers.
Possibly, they give it a few weeks and see if Bryant is ready to take over as the starter.
Give Njoku a chance to prove he's healthy and then trade him mid-season for something valuable.
Maybe, its too early to start trading Njoku before the first game happens, but he has fallen under expectations since being drafted.
The Browns won't be able to get back their first-round pick that they spent on Njoku in 2017.
However, getting something for him is better than nothing at all.
Browns fans should keep an eye out to see if Bryant really does surpass Njoku as the starter for their Week 1 matchup with the Baltimore Ravens.