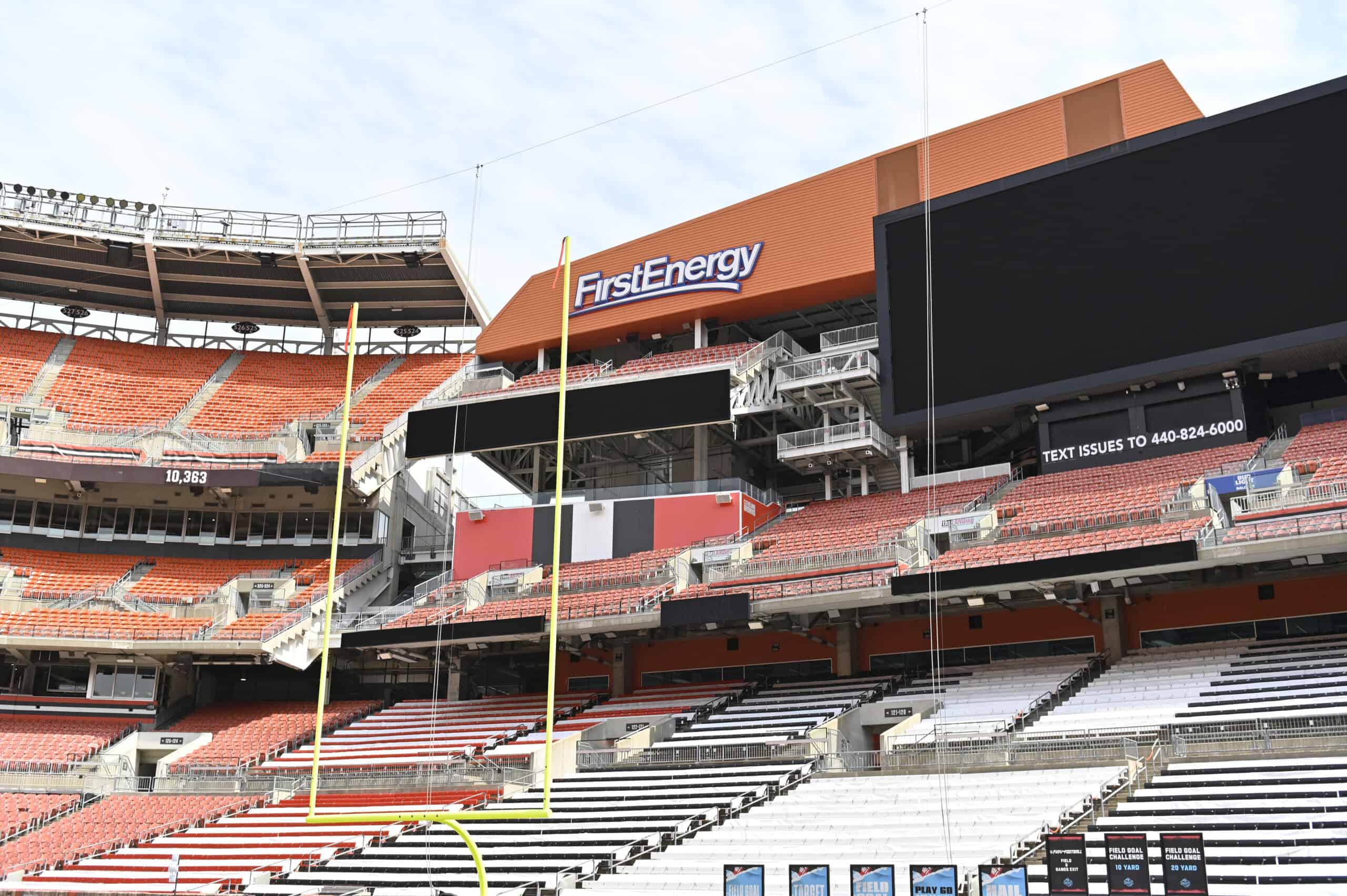 It's no secret that the Cleveland Browns have one of the best rosters in football
However, there can be a few downsides to having this stacked of a roster.
Players that would normally start on other teams are left as backups in Cleveland.
You can never have enough depth, but you also don't want to stunt the growth of young players.
That being said, the Browns going to have some big decisions to make over the next few weeks.
Recently, clutchpoints.com released their list of players who could lose their starting jobs and they might be right on the money with it.
Rashard Higgins
Last season, wide receiver Rashard Higgins was a hero for the Browns offense.
He stepped up in a big way after Odell Beckham Jr. went down with an ACL injury mid-season.
Since then, Higgins has signed a one-year deal with Cleveland and is projected as the No. 3 option on the depth chart.
Yes, last season Higgins was successful with the Browns, but that doesn't guarantee him a starting job heading into the 2021 season.
In fact, Auburn speedster wideout Anthony Schwartz might be able to take over the No. 3 spot before the regular season begins.
The rookie receiver appears to be quickly building chemistry with quarterback Baker Mayfield.
QB Baker Mayfield to WR Anthony Schwartz
(Via #Browns) pic.twitter.com/AwtlsdncEs

— Brad Stainbrook (@BrownsByBrad) July 30, 2021
It's also worth noting that second-year receiver Donovan Peoples-Jones is gaining momentum in camp as well.
He saw a limited role with the Browns last season, but could very well push himself up the depth chart.
Nonetheless, Higgins is going to have plenty of competition for his starting spot heading into the regular season.
Last season, Higgins was helpful to Cleveland, but he was playing as the No. 2 option alongside Jarvis Landry.
The return of OBJ will likely push Higgins into the slot role where he has not played as well during his career.
Honestly, both Peoples-Jones and Schwartz fit better as slot receivers than Higgins.
As mentioned before, sometimes teams have too many players and somebody loses out.
Sadly, Higgins might be the one seeing less snaps despite a strong 2020 campaign.
Sione Takitaki
Last offseason, the Browns front office failed to address the lack of depth at the linebacker position.
That being said, it forced Cleveland to push their young players into significant playing time.
However, second-year linebacker Sione Takitaki stepped up to the challenge and played well for Cleveland.
Through 15 games, he recorded 67 tackles, one sack, and one interception.
It's worth noting that Takitaki started in 12 of his 15 games, but that number might go down in 2021.
The Browns added both Anthony Walker and rookie Jeremiah Owusu-Koramoah to their roster.
Plus, veteran Malcolm Smith and Mack Wilson remain on the team heading into the regular season.
Recently, Wilson went down with a Grade 1 shoulder strain, but it appears that he'll practice soon.
Mack Wilson tells us last night he intends to practice this week despite the shoulder injury that sidelined him in JAX: https://t.co/W7eEO9aZLi

— Nick Pedone (@NickPedone12) August 17, 2021
He could certainly make a case to be a starter, assuming he remains healthy.
Although, JOK might be the biggest threat to Takitaki's starting spot.
The rookie linebacker out of Notre Dame has been fantastic during training camp.
He looks impressive on the field and appears ready to play significant snaps in the NFL.
It really wouldn't be shocking if Takitaki took a backseat to Wilson or Owusu-Koramoah to begin the season.