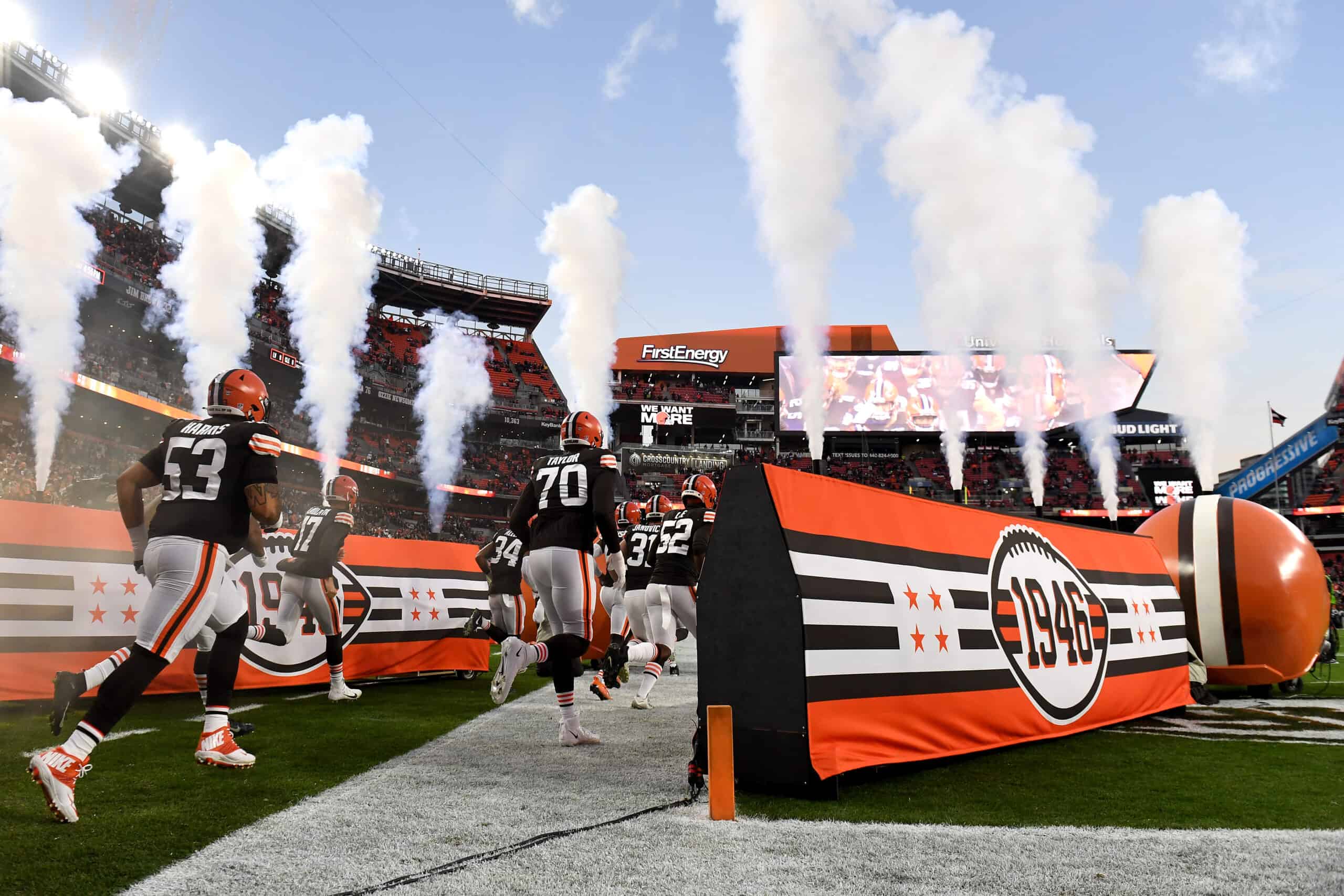 As the Cleveland Browns work their way through the offseason, faces will change at a number of positions.
With practically all of the "core" locked up through next season, plenty of moves will be made for depth.
Earlier this month, Jack Duffin posted on Twitter what the Browns' cap situation could potentially look like this offseason.
Updated #Browns 2023 cap space with the Proven Performance Escalators

NFL Cap $225m
Currently Cap -$14,445,606 (inc rollover)

JJ3 June 1st Cut +$9.75m
Watson Restructure +$35,936,000

AJ Green ERFA -~$1.7m
8 Draft Picks -~$1.74m

Cap Space $27,800,394💰https://t.co/P9msSnNdqP

— Jack Duffin (@JackDuffin) January 18, 2023
Both free agency and re-signing will be important for Andrew Berry and the front office.
Putting free agency aside for a moment, who are some guys that the team should re-sign?
A couple of guys in particular should be priorities.
Ethan Pocic
Losing starting center Nick Harris in the preseason was a big blow to Cleveland's offensive line.
Fortunately, the team had brought in veteran Ethan Pocic for this type of emergency situation.
Starting in 13 games, Pocic delivered and then some for the Browns.
He grades out well on Pro Football Focus, allowing just two sacks and committing only one penalty.
He excelled in the run game, helping spring Nick Chubb on multiple occasions.
I swear Nicholas Jamal Chubb sees & hits a hole before it even opens up. Is there a RB in the league with better vision? By the way, the #Browns should sign Ethan Pocic to an extension. Nice block to spring Chubb for a big chunk play. pic.twitter.com/5OxaiGgTzZ

— Roberto Shenanigans (@Rob_Shenanigans) January 17, 2023
While Harris will want his starting spot back next season, the Browns should bring Pocic back to compete.
Coming off a torn ACL, it's tough to tell what Harris will look like.
There's a chance Pocic could beat him out on the depth chart.
Even if he doesn't, the depth he provides is worth re-signing him.
The problem is, after such a fantastic year, someone may be willing to cough up some serious coin for him.
Spotrac places his market value at $7.2 million annually, which makes the conversation interesting.
However, after a shaky year in general across the offensive front, bringing back the guy who performed the best may not be a bad idea.
Anthony Walker Jr.
Our own Pat Opperman is on-board with re-signing linebacker Anthony Walker Jr., and I don't disagree.
New defensive coordinator Jim Schwartz mentioned the desire to have a "fast and physical" defense during his introductory press conference.
Our new DC Jim Schwartz takes pride in being a fast and aggressive defense pic.twitter.com/dP4ubyRQuj

— Cleveland Browns (@Browns) January 18, 2023
He also mentioned not necessarily prioritizing size.
#Browns DC Jim Schwartz: Looking for LBs to play fast, physical and without much hesitation. Doesn't really matter how big they are.

— Scott Petrak ct (@ScottPetrak) January 18, 2023
Anthony Walker fits that description at the linebacker spot.
He's certainly fast for the position.
Before going down with a torn quadriceps tendon after the Week Three win over Pittsburgh, Walker was playing some great football.
#Browns LB Anthony Walker Jr. (#5) had an excellent game vs. NYJ against the pass. He led all defensive players with 2 pass deflections, and two coverage tackles. Walker has a 2-week PFF grade of 90.8 overall. Currently a top 5 coverage LB in the NFL.
pic.twitter.com/TugGnxHIbg

— Matt Wilson (@CoachWilson66) September 20, 2022
The linebacker unit has been one of the weaker ones on the Browns' defense the past few seasons.
It feels like every offseason we have conversations on how to upgrade that position.
While Sione Takitaki would be a cheaper option to re-sign, Walker makes a bigger impact on the defense.
Takitaki hasn't developed like many had hoped.
Even coming off a pretty tough season-ending injury, Walker is someone that would work in Schwartz's defense.
Who Else?
There are some other big names for Cleveland in the upcoming free agency period.
Jadeveon Clowney is basically out the door already, as is Kareem Hunt.
But guys like Greedy Williams, Chris Hubbard, and Ronnie Harrison could be options to look at.
It will be interesting to see how the front office operates, especially with a new defensive coordinator.