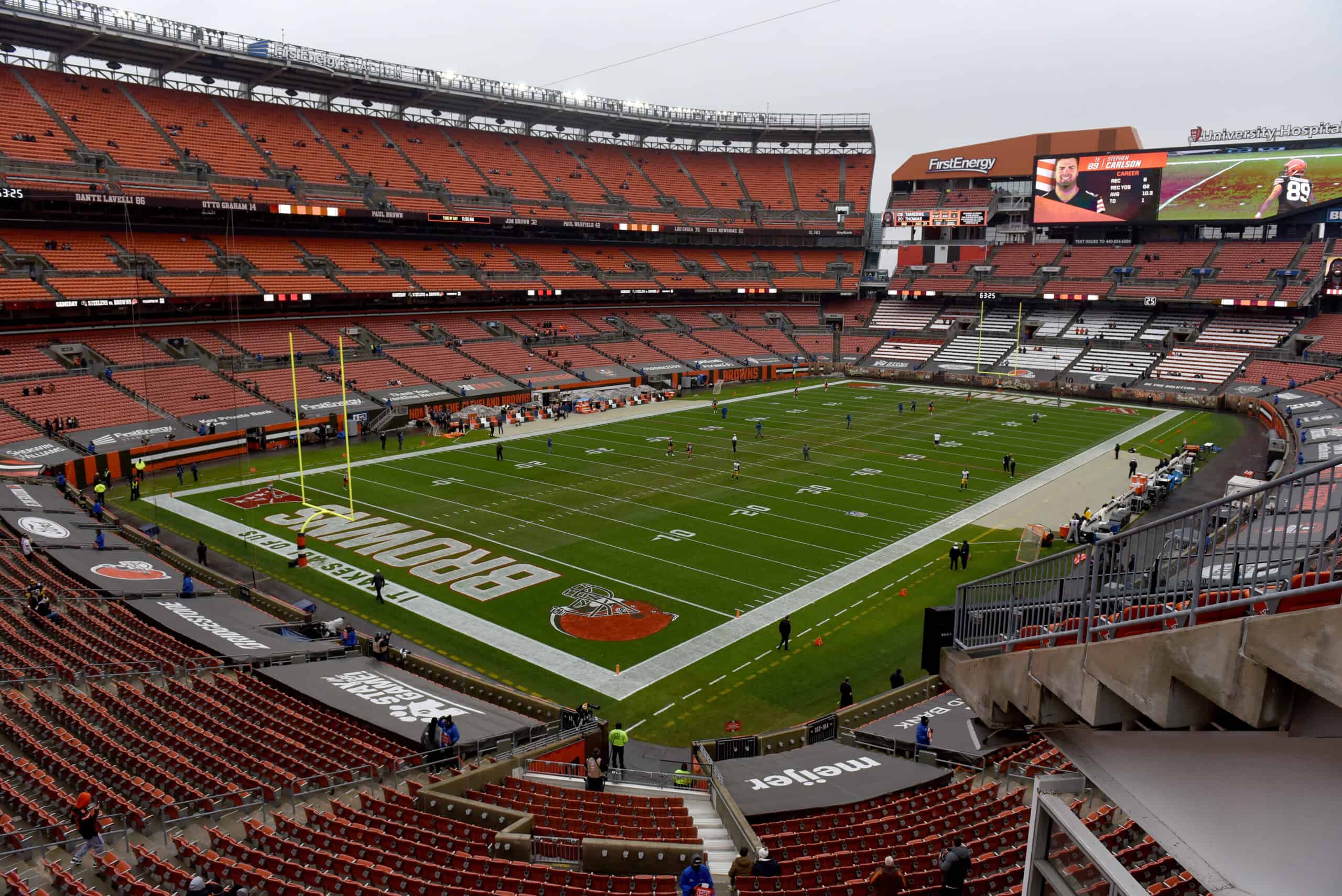 Nowadays, it's tough to find players that start and finish their careers on the same organization.
Often times, teams don't have the cap space to keep the player or they want to get younger at the position.
Although, players sometimes leave in order to attempt to win a ring or get paid elsewhere.
It's rare that one player spends more than 10 years on a single team, but it does happen.
There could be a few Cleveland Browns players on this roster that might stick around on the roster throughout their career.
Joel Bitonio
In 2014, the Browns selected left guard Joel Bitonio in the second round of the NFL Draft.
He has quietly become one of the best guards throughout the entire league.
Bitonio has collected three Pro Bowl appearances during his career, which are all conveniently the last three seasons.
It's also worth noting that Bitonio hasn't missed a game in four straight seasons.
The 29-year-old is one of the most reliable guards in the league and the Browns paid him like a superstar.
In 2017, the Browns gave Bitonio an extension that was worth over $50 million.
The #Browns extension for G Joel Bitonio is a 6-year new contract worth $51.2M in full. The total guarantee is $23.7M

— Ian Rapoport (@RapSheet) March 9, 2017
He has proven to be well worth the money during his seven years in Cleveland.
As already mentioned, players tend to leave organizations later in their careers in order to get paid or chase after a championship.
The Browns already paid Bitonio and this team has one of the best rosters throughout the entire league.
This team has a bright future and are showing no signs of slowing down anytime soon.
Cleveland has no reason to move on from Bitonio, assuming he continues playing at an elite level.
It's uncertain how much longer he's going to stay in the NFL, but it wouldn't be shocking to see him finish out his career in Cleveland.
Myles Garrett
There are not many pass rushers as dangerous as Myles Garrett in the league right now.
The 25-year-old has already landed himself two Pro Bowl appearances in his first four years in the league.
He arguably should've made a third Pro Bowl, but injuries have hindered him a little bit.
Despite missing some games, Garrett has recorded 152 tackles, 42.5 sacks, and 10 fumbles forced in four seasons.
His performance over the last few seasons was good enough to land him a massive extension from Cleveland.
He got an extension that is over $100 million, so it's safe to say Garrett got paid for his production.
Details on the extension for the #Browns and Myles Garrett: In his rather large 5-year, $125M extension, there are $100M in total guarantees and $50M fully guaranteed at signing. He's now under contract 2026. https://t.co/873RKFYdbk

— Ian Rapoport (@RapSheet) July 14, 2020
That being said, Garrett will be in Cleveland for quite awhile after signing a five-year extension in 2020.
He has shown no signs of slowing down with a 12-sack campaign last season.
The Browns are only getting better on defense and could be a legitimate Super Bowl for years to come.
Garrett has quickly become the leader and franchise player on the defensive side.
It's tough to predict what Garrett will want to do after his extension ends.
That isn't going to happen anytime soon and the Browns are likely going to want him to stay around, assuming he continues playing like a stud.