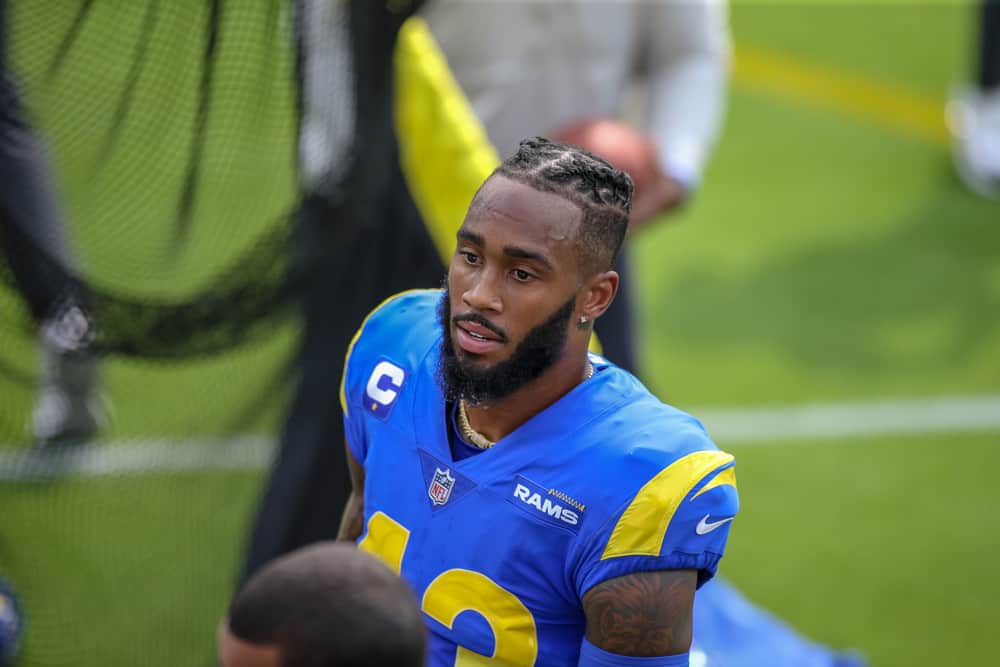 Last season, the Cleveland Browns struggled heavily at covering the deep pass.
The safeties in Cleveland allowed 14 touchdowns, while only intercepting five passes.
To be fair, the Browns were banged up in the secondary with Greedy Williams and Grant Delpit out for the entire season.
Luckily, Cleveland is getting them back in 2021 and added reinforcements in the form of John Johnson III.
The 25-year-old has quickly made a name for himself in the NFL and has already become one of the top ranked safeties in the league.
Where Does Johnson Rank?
Johnson spent the first four years of his career as the strong safety for the Los Angeles Rams.
He walked into free agency this offseason, but wasn't sitting around without a job for long.
The Browns quickly made Johnson an offer he couldn't refuse and now he's a main piece on defense.
It's a 3-Year $33.75M Contract for John Johnson with the #Browns, with $24M Guaranteed

— James Layton (@RedZoneInsider) March 15, 2021
Recently, Touchdown Wire made their top safety rankings and Johnson unsurprisingly cracked the list.
He finished as the sixth-best safety in the league and arguably could've been higher.
Although, there's quite a few talented safeties in the NFL, so sixth-best isn't too bad.
Johnson has only played four seasons and is already almost a top-five safety, according to Touchdown Wire.
More Than Just A Player
Obviously, Johnson is a stud on the field, but he brings more than that to this Browns defense.
The young safety is already challenging and pushing his new teammates during voluntary drills.
Johnson mentioned he isn't afraid to talk and wants to be a vocal leader in Cleveland.
John Johnson III 'making my presence felt' as a vocal leader of our new-look defense

📰 » https://t.co/hYv9kBxgJz pic.twitter.com/lxFCanOnW5

— Cleveland Browns (@Browns) June 9, 2021
It's incredible to see such a young player already stepping up and wanting to be a leader.
He certainly deserves the respect after allowing an opponent passer rating of 95.1 last season.
Touchdown Wire went as far to say that Johnson can guard just about any receiver in the league.
"If you can end a threat from a receiver as physically intimidating as Seattle's D.K. Metcalf, you're doing something right."
The Browns are excited to have Johnson on their roster and he should be a huge upgrade to this roster.
Hopefully, with another stellar campaign, he can push himself into the top-five on the ranking list next season.