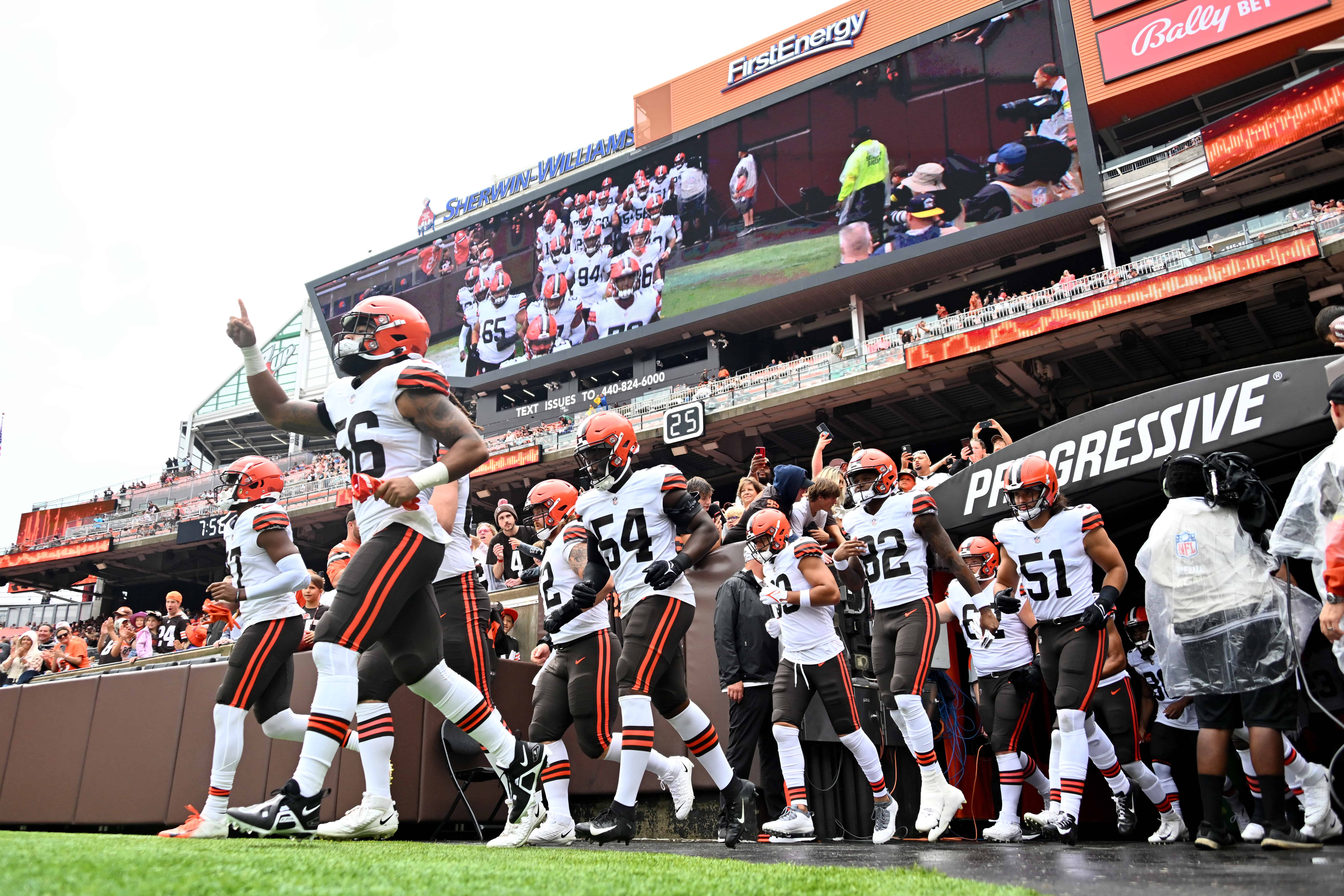 Andrew Berry might be feeling a little more pressure this offseason than usual.
After all, the Cleveland Browns' entire brain trust is entering the backside of their 5-year contracts.
And despite initial praise of his drafts and free agency, Berry has yet to draft a Pro Bowl player.
Not to mention Cleveland's negative trend in winning percentage and playoff appearances.
the most wholesome image on your feed today 🥹

proud of our guys 👏 #ProBowlGames pic.twitter.com/VA1TbsHqx8

— Cleveland Browns (@Browns) February 5, 2023
As the new NFL year approaches, Berry has a roster of 59 signed players before his 8 draft picks and free agency.
But that includes 15 who ended 2022 on injured reserve and 10 non-guaranteed futures contracts.
It doesn't leave many trade possibilities on the table.
But that won't stop me from speculating on 2 Browns who could be traded this offseason.
Jedrick Wills
Back in October, Jedrick Wills ranked as the NFL's second overall tackle, according to PFF.
And it looked like he would make the Browns' decision about his fifth-year option an easy one.
But then his play reverted a bit, including his knack for pulling up and shutting down before the end of plays.
Too many times, runners and passers fought for yardage while Wills stood by with hands on his hips.
Jedrick Wills' career with the #Browns summed up in one play. I hope the NFL is charging him for season tickets because my dude always has the best seat in the house. pic.twitter.com/Glt0V2Ri9z

— Roberto Shenanigans (@Rob_Shenanigans) January 1, 2023
It was a bad look with Baker Mayfield and Jacoby Brissett at quarterback.
With a habitual scrambler/play-extender like Deshaun Watson behind center, it is an unforgivable trait.
Three seasons with Bill Callahan couldn't break Wills of his knack for giving up on plays.
But he still wins at the 2.5-second mark enough for Berry to flip him for a mid-round pick before April.
Amari Cooper 
Berry made the deal of the season last year, expending little more than a fifth-round draft pick for a premier wide receiver.
Imagine if he got a 2nd round pick back for the same receiver this year, just as his abilities start to fade.
Amari Cooper enters his age 29 season this year, and Berry believes he can find quality wide receivers in any round.
If Watson talks Berry into pursuing former teammate DeAndre Hopkins, it is probably at the expense of Cooper.
Amari Cooper cooked J.C. Jackson 👨‍🍳
pic.twitter.com/fTzF5lcVxE

— PFF (@PFF) October 9, 2022
Especially if Berry thinks he can land an impact player with his 2nd-round draft pick, the 42nd overall.
Analysts believe there will be NFL-ready receivers available for the Browns, although fans would prefer an impact defensive lineman.
But if a team like the Giants, Falcons, or Bears gives up another second-rounder, why not both?
Without Hopkins or another veteran, it's a risky move, but it is one I can see Berry pulling the trigger on.