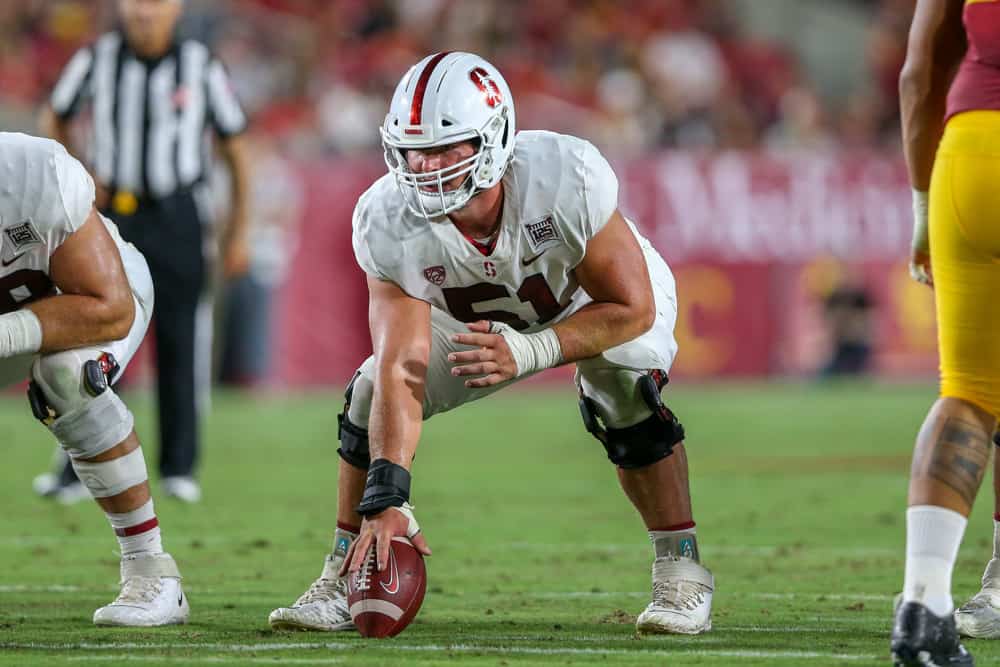 The good news is, the Cleveland Browns don't have too many concerns heading into draft day.
This offseason the front office has done a solid job of getting depth on the roster.
Mainly, they have added defensive help, but could target a few offensive players during the draft.
One area Cleveland might decide to cover late in the draft is the offensive line.
Currently, the Browns have one of the best offensive lines in the entire league.
However, they lack reliable depth and do need to address that before the season begins.
1. Nebraska OT Brendan Jaimes
It's honestly quite surprising there isn't more buzz about Brendan Jaimes heading into the draft.
He is a well-balanced offensive tackle with a ton of experience.
Jaimes made 40 consecutive starts while at Nebraska, which is never an easy task.
A player who is rarely beaten in pass rushing situations due to his ridiculously quick hands.
He is a versatile offensive lineman who was used at guard and tackle.
A technically sound player who shows excellent recognition.
For some reason, Jaimes is falling through the cracks on mock drafts.
It could be partly due to the fact that he didn't have much talent around him while at Nebraska.
"I wanted to come to Nebraska to be a part of Nebraska and a tradition unlike any other."

Brendan Jaimes (@BrendenJaimes) on why his stuck around while other classmates transferred away from the #Huskers. https://t.co/5iZ1lFQtcM pic.twitter.com/LziPmPepfz

— Andrew Ward (@AndrewWardKLKN) December 7, 2020
One of the best under-the-radar prospects heading into the 2021 draft.
The versatility and well-timed hands are enough for an organization to take a chance on him.
Sadly, Jaimes is not a complete prospect and does still have room to improve with his footwork.
He has tremendous upside and could find himself as a starter at the next level.
Jaimes deserves a chance to show what he can do and is worth taking a risk on in the middle or late rounds.
2. Stanford C/G Drew Dalman
Another player cruising under-the-radar is Stanford center Drew Dalman.
He started 22 games during his college career, while playing both center and guard.
Dalman is an explosive, technically sound, agility-based center and plays with serious burst off the snap.
A player who consistently gets leverage on opponents and works well with his fellow teammates.
The biggest negative might be his lack of size and strength, which could be a concern at the next level.
Stanford C Drew Dalman = early quality starter at the pivot. Undersized is about the only major knock on his profile and he does a very nice job of circumventing the issue with his natural leverage, quickness, technique, & hands. Love his competitive toughness as well. pic.twitter.com/scqfESRjze

— Brandon Thorn (@BrandonThornNFL) April 7, 2021
Despite that, Dalman has too much upside to warrant passing on him because of his size.
Dalman earned himself a handful of accolades during his college career.
He doesn't command the same type of attention as his fellow teammate Walker Little.
His versatility and football IQ make him an appealing option during the middle rounds.
Dalman is a bit of a developmental prospect, but the Browns don't need someone to immediately start on the offensive line.
Both Jaimes and Dalman have the upside of being starters at the professional level.
Cleveland should strongly consider one or both of them during the middle or late rounds.