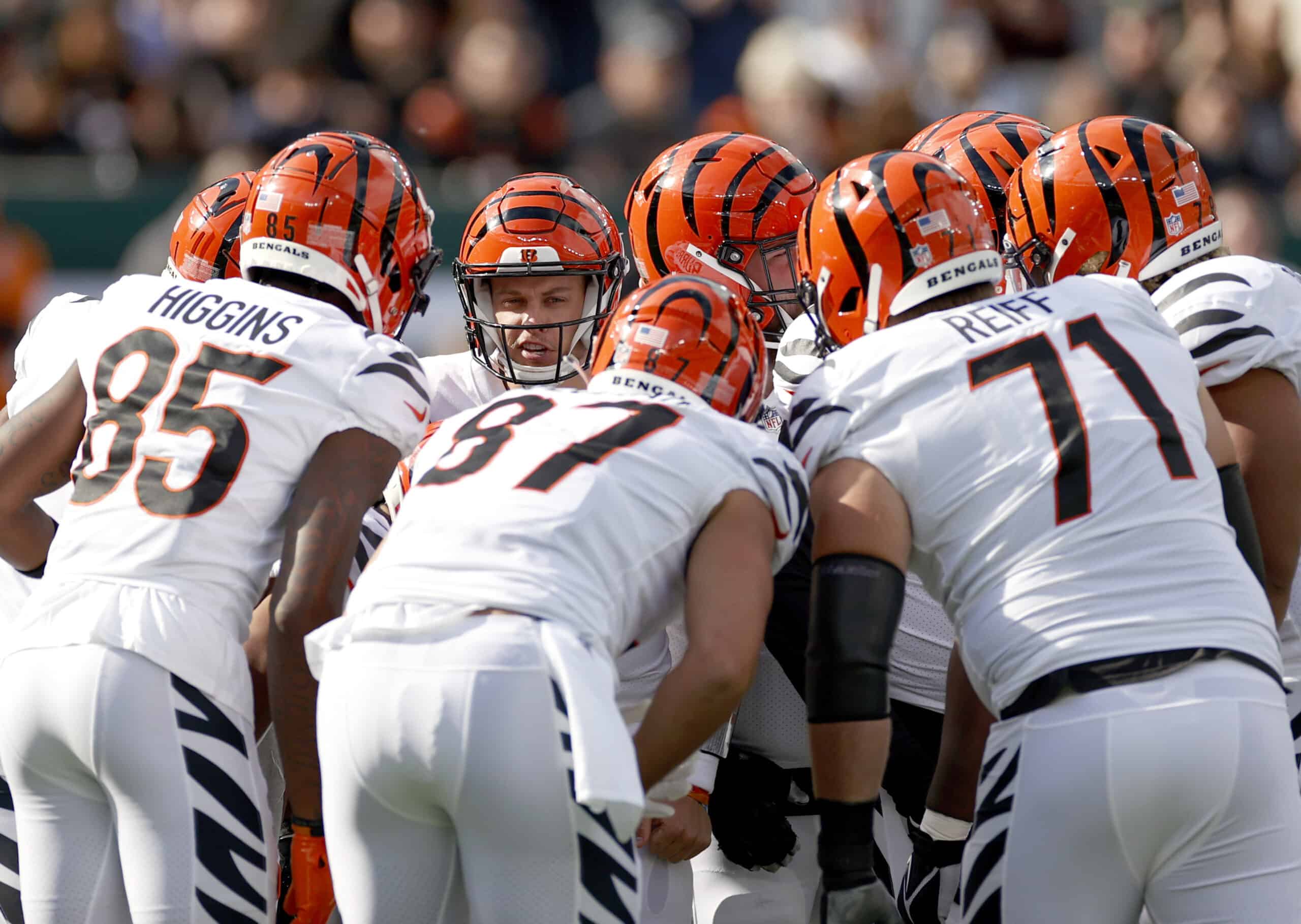 We're almost halfway through the 2021 NFL season and things are really starting to heat up in the AFC North.
At 4-4, the Cleveland Browns are in last place in the division, but could flip the script and jump right back into contention with a win against the Cincinnati Bengals on Sunday.
Zac Taylor on facing the Browns this week: "This is a really important one… winning on Sunday is our focus." Adds that being 3-0 in the division would be huge.

— Marisa Contipelli (@BengalsMarisa) November 3, 2021
But to do that, they're going to have to step up in a big way that they haven't been able to do so far this year.
They're also going to have to shut down some of Cincinnati's biggest weapons if they have any hopes of defeating the resurging Bengals.
Here are three players that the Browns will need to keep in check if they hope to get out of Sunday above .500.
1. Joe Burrow
It all starts with the quarterback, and Joe Burrow has been one of the best this year.
He had his rookie season cut short due to an injury in 2020, but he's certainly making up for the lost time in 2021.
Through 8 games, he ranks in the top six in both passing yards and passing touchdowns and has proven himself as a force to be reckoned with.
Burrow has 20 touchdowns, 2,215 yards, and 9 interceptions while completing nearly 68% of his passes.
These numbers put him on pace for 40+ touchdowns and 4,500+ passing yards.
Raw numbers aside, Joe Burrow has turned into a leader in the locker room and a leader on the field for the Bengals.
He's only in his second year and didn't even play a complete rookie season, but Burrow is looking like the real deal for Cincinnati.
If the Browns hope to get the win on Sunday, they're going to have to keep Burrow in check.
2. Ja'Marr Chase  
Chase is one of the biggest surprises of the season for the Bengals.
There was a ton of speculation about whether not playing in 2020 would impact his abilities, but I think it's safe to say that it hasn't.
what do Smitty Werbenjagermanjensen and this week's #NFLSlimetime NVP have in common? they're both number 1!

congrats @Real10jayy__ of the Cincinnati @Bengals pic.twitter.com/WrSOqjqJrY

— Nickelodeon (@Nickelodeon) October 27, 2021
Through 8 games, Chase has recorded 38 receptions for 786 yards and 7 touchdowns.
He's currently on pace to shatter the current rookie record for receiving touchdowns and yards.
Chase spreads out the field for the Bengals and provides them with a consistent big-play threat.
His speed, elusiveness, and ability to catch the ball make him a valuable commodity to the Bengals, and a potential hazard to the Browns.
All season long, Cleveland's secondary has been a problem area.
Whether it's health issues, blown plays, or missed assignments, big plays by wide receivers have plagued them week in and week out.
Chase certainly represents a threat considering that he leads the league in yards per catch with 21.7.
Finding a way to slow down Ja'Marr Chase is key to a Browns victory.
3. Larry Ogunjobi 
Browns fans are familiar with this name.
Ogunjobi was a Brown before becoming a free agent after the 2020 season and signing a one-year deal with the Bengals.
The way he's playing this year, you can expect that one-year deal to turn into a bigger and longer contract.
Playing in the middle of the Bengals defensive line, he's led them to being one of the toughest defenses in the NFL.
The Bengals rank fifth in points allowed per game, fifth in sacks, and seventh against the run.
A big part of Cleveland's offense is finding ways for Nick Chubb to break loose and make explosive plays.
Ogunjobi is going to present a problem to that plan, especially with a banged-up Browns offensive line.
Ogunjobi's numbers are 19 tackles, 3.5 sacks, and 6 tackles for loss, but his overall effect on the defense has been remarkable.
Offenses are having to put more focus on Ogunjobi in the middle, which opens it up for other players to make plays.