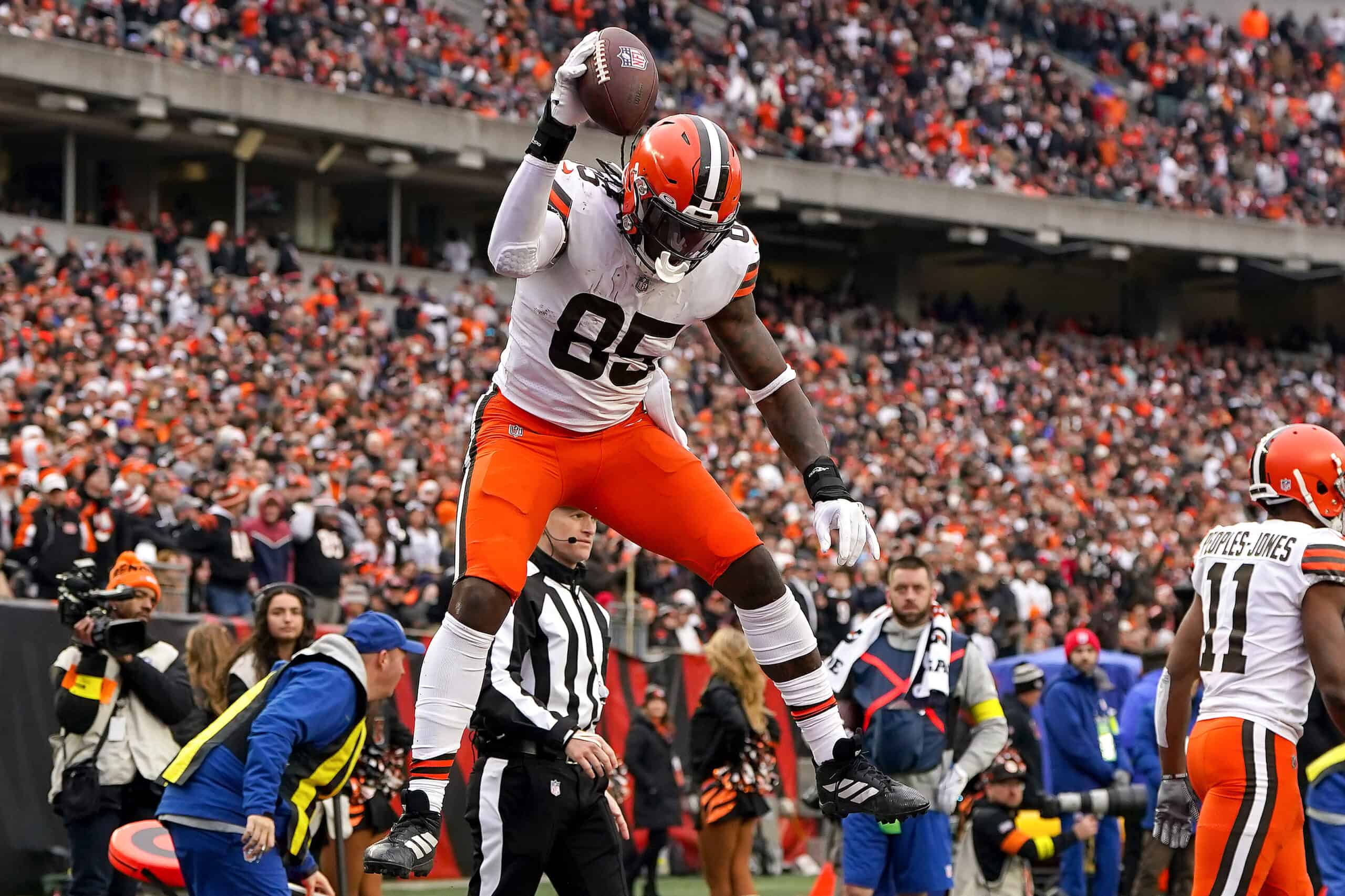 It is that time of year when we look back at the highs and lows of the Cleveland Browns' 2022 season.
The season was filled with a mixture of both, but here are the three best plays.
1. Cade York's Game Winning FG #CLEvsCAR
The Browns were in the midst of a long opening-game losing streak, and many pointed to the grudge match with former Browns quarterback Baker Mayfield's Carolina Panthers as the moment the streak needed to be snapped.
Making game winners:

❌ McPherson
❌ Boswell
❌ Blankenship
✅ Cade York#Browns
pic.twitter.com/MsnVfhffOs

— Craig Fountain (@CraigAFountain) September 11, 2022
In usual Browns fashion, the game went back and forth and became too close for comfort, but rookie Cade York booted a game-winning 58-yard field goal to seal the win and cap off his perfect day of kicking.
Cade York is the first @Browns K to win AFC Special Teams Player of the Week since @phil_dawson_4 in Week 15 in 2005.

— Dan Murphy (@DMurph_BrownsPR) September 14, 2022
York earned AFC Special Teams Player of the Week honors for his NFL debut.
2. David Njoku's Improbable TD Catch #TBvsCLE
The Browns needed late-game heroics to beat Tom Brady and the Tampa Bay Buccaneers.
They got them in spades on fourth down with a pass from Jacoby Brissett that David Njoku grabbed from the air with one hand.
The Browns went on to win the game in overtime, and this catch will be immortalized on Njoku's career highlight reel.
David Njoku…GOODNESS #TBvsCLE pic.twitter.com/NW9ovmcqTQ

— BetOnline.ag (@betonline_ag) November 27, 2022
3. Donovan Peoples-Jones Special Teams TD #CLEvsHOU
The Browns special teams returns unit has been lackluster in recent years.
Donovan Peoples-Jones turned the page on that script with a spectacular 76-yard punt return for a touchdown.
Donovan Peoples-Jones with a 76-yard touchdown to give the #Browns the lead. pic.twitter.com/CRweUKIU48

— Dov Kleiman (@NFL_DovKleiman) December 4, 2022
Travis Benjamin was the last Browns player to return a punt for a touchdown on September 20, 2015.
Donovan Peoples-Jones 76-yard punt return TD was the @Browns first punt return for a TD since Travis Benjamin took one 78 yards on Sept. 20, 2015.

— Dan Murphy (@DMurph_BrownsPR) December 4, 2022
#Browns WR Donovan Peoples-Jones has been named the AFC Special Teams Player of the Week.

— Camryn Justice (@camijustice) December 7, 2022
Peoples-Jones' achievement earned him AFC Special Teams Play of the Week honors.