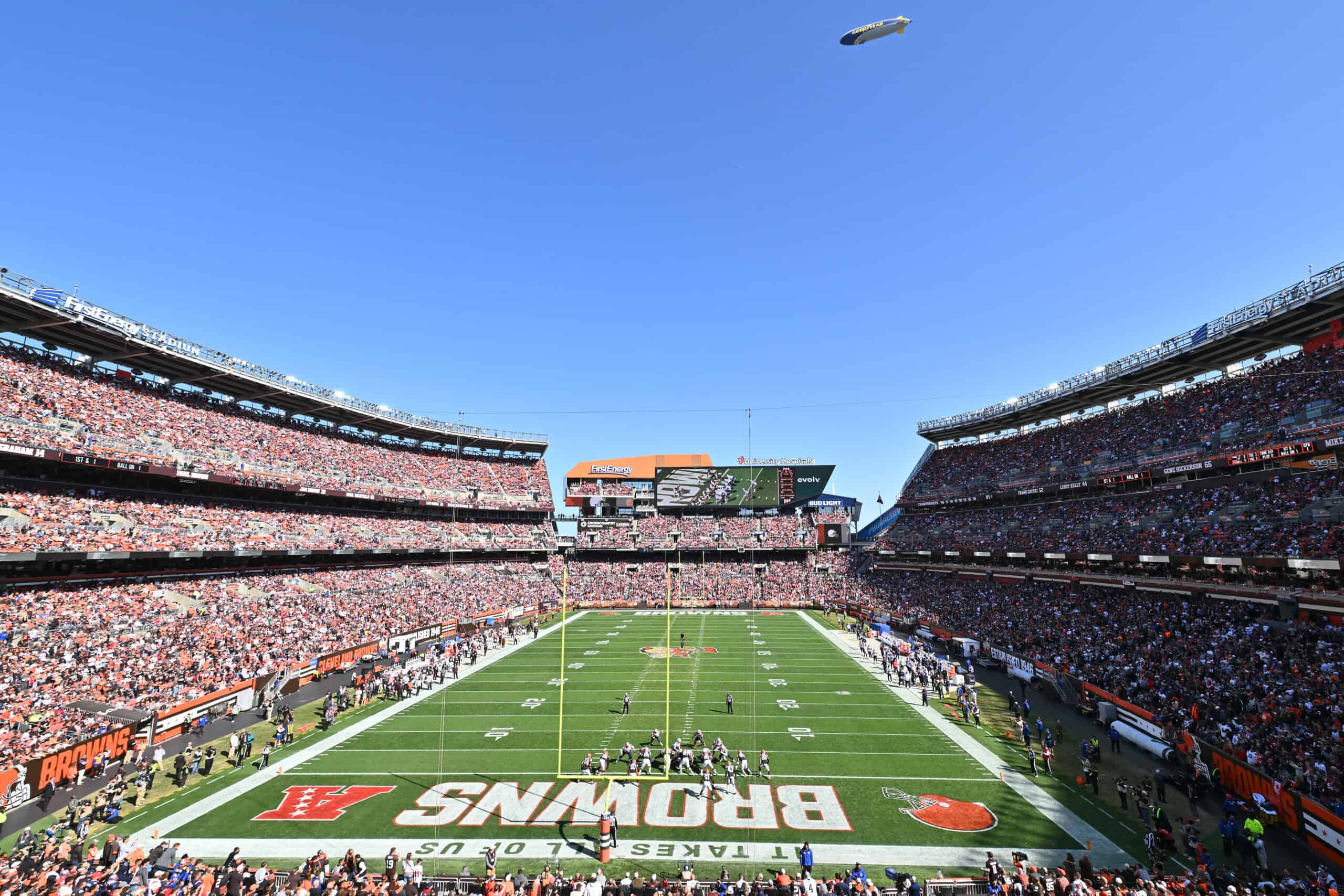 The Cleveland Browns had a lot of ugly plays to choose from in our year-end ranking of the three worst plays of the season.
Check them out and see if your list differs from ours.
1. Baker Mayfield's Touchdown Pass #CLEvsCAR
This Week 1 game between the Browns and the Carolina Panthers got too close for comfort in the fourth quarter.
In fact, this was the beginning of the defensive "miscommunications" that plagued the team for the entire season.
BAKER TO ROBBIE. 75 YARDS. #KeepPounding

📺: #CLEvsCAR on CBS
📱: Stream on NFL+ https://t.co/4gWBg2qtZo pic.twitter.com/RRM1ishGr9

— NFL (@NFL) September 11, 2022
Wide-open receivers like Robbie Anderson in this play were a norm throughout the season.
After watching @Patriots @Browns I've concluded @baileyzappe04 understands game, what he's looking at & processing info… AND Browns D is a tough watch, good players but it seems like everything is always open & they make offense easy (have felt this way for yrs, but WHY?)!

— Kurt Warner (@kurt13warner) October 18, 2022
2. Onside Kick Against New York Jets #NYJvsCLE
The last two minutes of the New York Jets game were the worst moments of the season.
Joe Flacco's Jets did not win this game; the Browns lost it.
Part of the Browns' unraveling occurred on this onside kick play.
The hands' team was a weakness this season as evidenced by the inability to just field this kick, run out the clock, and record the victory.
WE HAVE LIFE#NYJvsCLE on CBS pic.twitter.com/hyCYnou1z6

— New York Jets (@nyjets) September 18, 2022
3. Joe Flacco's Game-Winning TD Pass #NYJvsCLE
Flacco played his best game of the season against the Browns.
While it is true any given Sunday things happen and teams lose, the improbable course of events in the last two minutes of the Jets vs Browns game was so unlikely that no one would have predicted them, especially with the Jets QB3 under center.
SOURCES SAY GARRETT WILSON IS HIM#NYJvsCLE on CBS | @GarrettWilson_V pic.twitter.com/l79cp2OIvg

— New York Jets (@nyjets) September 18, 2022
Flacco threw four touchdowns against the Browns including the game-winner as time was running out.
This loss left a sour taste in Browns fans' mouths the entire season.