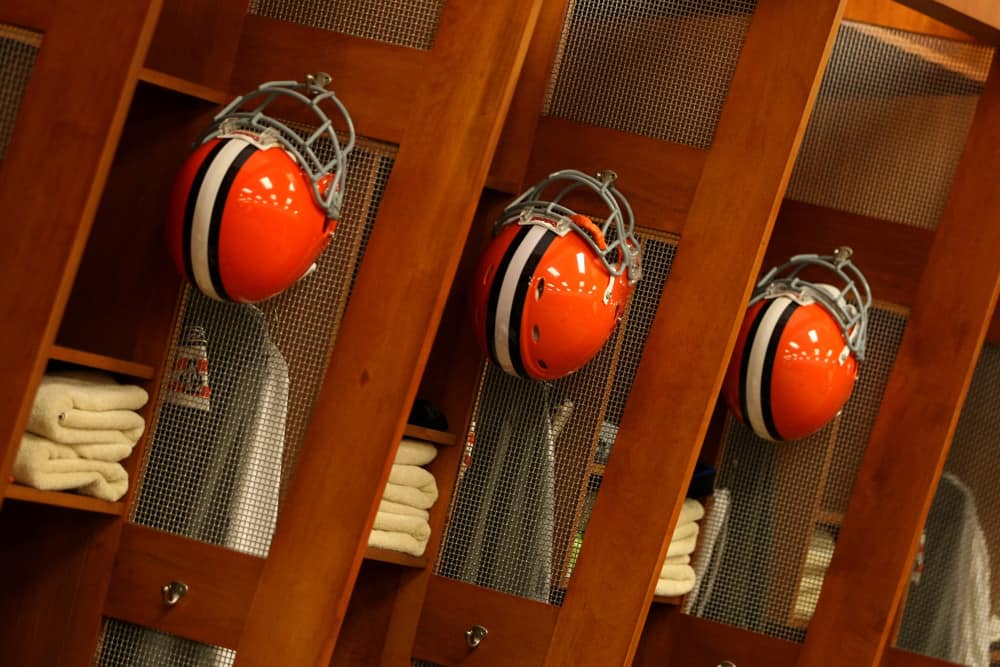 The Cleveland Browns have finished up their bye week and are ready to get the second half of the season started.
This team is 5-3 and sitting in the playoff picture with eight games left in the regular season.
These last eight games are not only important for the team, but also for the players.
Plenty of players are on expiring deals and trying to prove they deserve a spot on the roster next season.
Obviously, not everyone can return, but some players have already dug themselves too deep into a hole.
There are a few starters on this Browns roster that are likely playing their last eight games with Cleveland.
3. Andrew Sendejo
I think it's safe to say that safety Andrew Sendejo should not return to Cleveland next season.
Honestly, there's an argument to be made that he shouldn't be playing football professionally anymore.
What was #Browns Andrew Sendejo doing on this touchdown?pic.twitter.com/5LbjJIF16Y

— Dov Kleiman (@NFL_DovKleiman) October 4, 2020
To be fair, Sendejo was brought in as a backup to rookie Grant Delpit.
Sadly, Delpit suffered a season-ending injury during training camp.
Hopefully, Delpit will be ready to play by the beginning of next season.
The Browns could potentially bring back Sendejo again in 2021 to actually be the second string.
The veteran safety has likely played his way right off the roster this offseason.
2. David Njoku
The David Njoku saga started in training camp and is somehow still going on in Week 10.
It seems like every two weeks rumors start swirling around that Njoku wants out.
Njoku seems to be making more noise off the field than he does on it.
To be fair, Njoku has shown some promising performances this season.
Baker throws a dart to David Njoku for the TD. #Browns take the lead 24-20.

— Everything Cleveland (@EverythingCLE_) October 25, 2020
Although, a majority of the time Njoku is either injured or a ghost on the field.
The Browns have Pro Bowl tight end Austin Hooper who they signed to a massive deal this offseason.
They also have fourth-round rookie Harrison Bryant who has looked as good or possibly better than Njoku this season.
At this point, the Browns need to finish this drama series after four seasons.
The front office should trade Njoku for the best offer this offseason and move forward with Hooper and Bryant as the starters.
1. Olivier Vernon
Finally, the Browns will get off the hook for defensive end Olivier Vernon's massive contract after the season.
Vernon is set to become a free agent and it's highly unlikely the Browns want a reunion.
This season, Vernon has 15 tackles, two sacks, and one pass defended through six games.
The 30-year-old has not brought much to the table during his time in Cleveland.
The front office can easily replace Vernon with a younger and cheaper player for the 2021 season.
Bringing back Vernon really has no upside besides possibly his veteran presence.
Having 5.5 sacks through 16 games with Cleveland won't get you an extension.
Hopefully Browns fans aren't too attached to Vernon because he'll likely be headed elsewhere after the season.