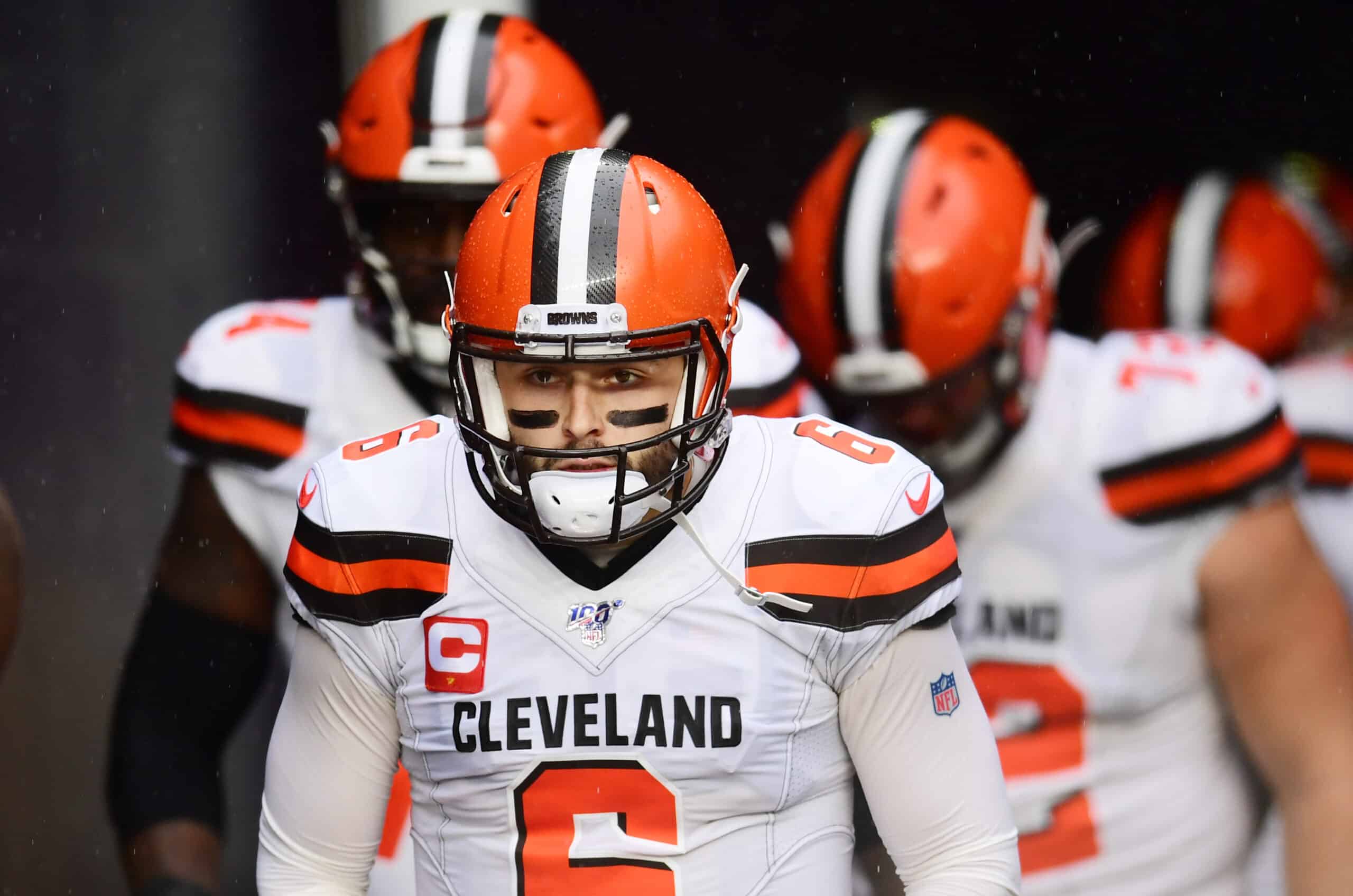 Bouncing back will be the name of the game for the Cleveland Browns in 2022.
A year of high expectations crashed and burned in 2021.
The organization must be determined to not let that happen again.
Championship windows do not stay open forever.
Young, emerging stars want paid and veterans exit their prime eventually.
The missed opportunity in 2021 can be made up for, however.
That will take an overall rebound from the team overall, but especially a couple of individuals.
Let's look at who needs to bounce back in 2022.
1. Baker Mayfield
The first obvious name that comes to mind is Baker Mayfield.
It's tough to win in the NFL with bad quarterback play, plain and simple.
He regressed across the board in a year that many expected him to take a huge leap forward.
Mayfield possessed the fifth-worst quarterback ranking among starters this season per Pro Football Reference.
His performances hurt the team on more than one occasion this season, as acknowledged by Mayfield following the Christmas Day loss in Green Bay.
Baker Mayfield: "I hurt this team… there's no excuse." #Browns pic.twitter.com/xnLVmqLwXM

— Jake Trotter (@Jake_Trotter) December 26, 2021
It hasn't been all bad for Baker since coming to the NFL.
We know this.
His rookie season, as well as the second half of last season, Baker played outstanding football.
His throws had zip on them, they were accurate, and he looked more poised in the pocket.
That all went by the wayside for much of this season.
Yes, a torn labrum and other injuries impacted his game.
That's why 2022 becomes so important for Mayfield.
If he is healthy and has another clunker of a season, he'll be cooked in Cleveland.
However, if he proves he can return to that high level he once played at, his career just might be saved.
2. Donovan Peoples-Jones
Whether Jarvis Landry is back next season or not is still unclear.
Let it be known that he is a name that certainly needs to be better in 2022.
His receiving partner, Donovan Peoples-Jones, has pressure on him as well.
A case of the dropsies this past December has many questioning his future development.
Donovan Peoples-Jones with a brutal drop pic.twitter.com/abswBtnFTm

— Alex (@dbs408) December 20, 2021
Donovan Peoples-Jones' 2021 season (Year 2) : 34 catches for 597 yards, 3 TD's, 1 lost fumble & 3 drops on 58 targets pic.twitter.com/SxRBvVn0bt

— Lee Harvey (@MusikFan4Life) January 14, 2022
Despite some struggles, DPJ still finished the season as the team's leading receiver.
Twenty-six receivers in total finished with over 1000 receiving yards on the season.
Peoples-Jones finished with 597.
Of course, some of that falls squarely on Baker Mayfield.
Kevin Stefanski also shoulders the blame as play-caller.
Regardless, Cleveland needs more production from the receiver position in 2022.
Peoples-Jones may have to handle much of that responsibility.
3. Jedrick Wills Jr.
Another injury-riddled season contributed to struggles on the offensive line.
Even when healthy, Jedrick Wills Jr. never dominated like many hoped he would this season.
Early season ankle issues, along with COVID-19, both plagued Wills this season.
Still, if we aren't giving a full injury pass to Baker, one can't be given to Wills either.
Per Pro Football Focus, he finished the season ranked 62nd out of 82 offensive tackles.
Guard Wyatt Teller believes Wills will be fine and adjust to playing through injury.
#Browns RG Wyatt Teller said LT Jedrick Wills Jr. is great, loves him, needs to fight through injuries, going to be all right, work is a good thing, just kind of get that mindset into him

— Nate Ulrich (@ByNateUlrich) January 10, 2022
If Teller believes Wills can bounce back, Browns fans should too.
A good 2022 from Wills will be integral to sound offensive line play.