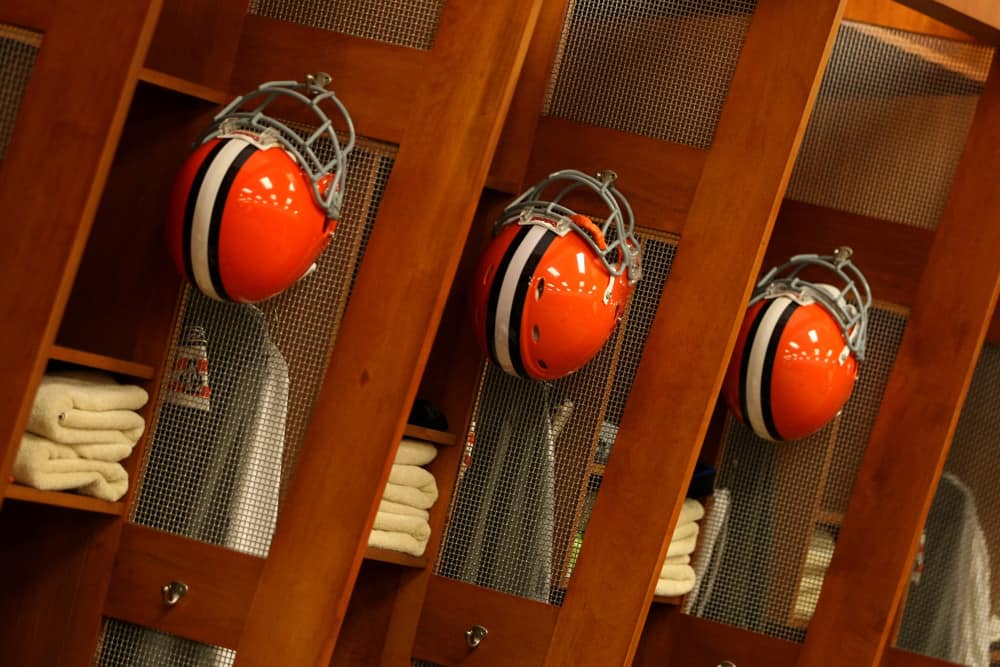 On Monday, January 24, the Pro Writers of America honored several Cleveland Browns players to its All-NFL team.
Joel Bitonio, Myles Garrett, and running back Nick Chubb are the three Browns that got the nod from the Pro Writers of America.
This marks the second consecutive year for Bitonio and Garrett but is the first for Chubb.
Garrett made his mark on the defensive end of the field as he set a Cleveland Browns franchise record with 16 sacks in 2021.
He was a consistent threat to opposing quarterbacks and routinely got into the backfield and disrupted opposing offenses.
Garrett's string of successful seasons leaves him only four sacks shy of breaking Cleveland's all-time sack record, currently held by Clay Matthews.
Additionally, Garrett was also named a Pro Bowler for his efforts in the 2021 season.
BOOM! Five Cleveland Browns have been named to the 2022 Pro Bowl: Nick Chubb, Joel Bitonio, Denzel Ward, Wyatt Teller and Myles Garrett. More: https://t.co/Iu2aEammAu Photos: https://t.co/a4YA4W2Cro and AP pic.twitter.com/XPVAUpfMXS

— clevelanddotcom (@clevelanddotcom) December 20, 2021
Bitonio is currently Cleveland's longest-tenured player and he's been one of their most consistent.
He's one of few players that started all 17 games in the 2021 season, during a year where the Browns were decimated with injuries and Covid protocols.
Bitonio was also named a pro-bowler for 2021, which makes four consecutive pro bowl seasons for the veteran lineman.
As a reward for his football excellence and longevity, Bitonio was signed to a three-year extension by the Browns midway through the season.
The deal made Bitonio one of the highest-paid players at his position, and players and fans agree that it couldn't have happened to a more-deserving player.
Rounding out this list of Browns named to the All-NFL team is 26-year old running back, Nick Chubb.
He's only been a Brown for four seasons, but this year marks the third in which he was named a pro bowler.
Nick Chubb's 2021 season (Year 4) :228 carries for 1,259 yards, 8 TD's & 1 lost fumble; 20 catches for 174 yards & a TD on 25 targets in 14 games (Selected to his 3rd straight Pro Bowl) pic.twitter.com/6mr3GlLUvP

— Lee Harvey (@MusikFan4Life) January 14, 2022
Chubb finished second in the NFL in rushing with 1,259 rushing yards, and he added eight rushing touchdowns.
He did this despite finishing eighth in rushing attempts.
While the season itself may have been a disappointment for Cleveland, they're one of five teams that were rewarded with a league-high three All-NFL honorees.