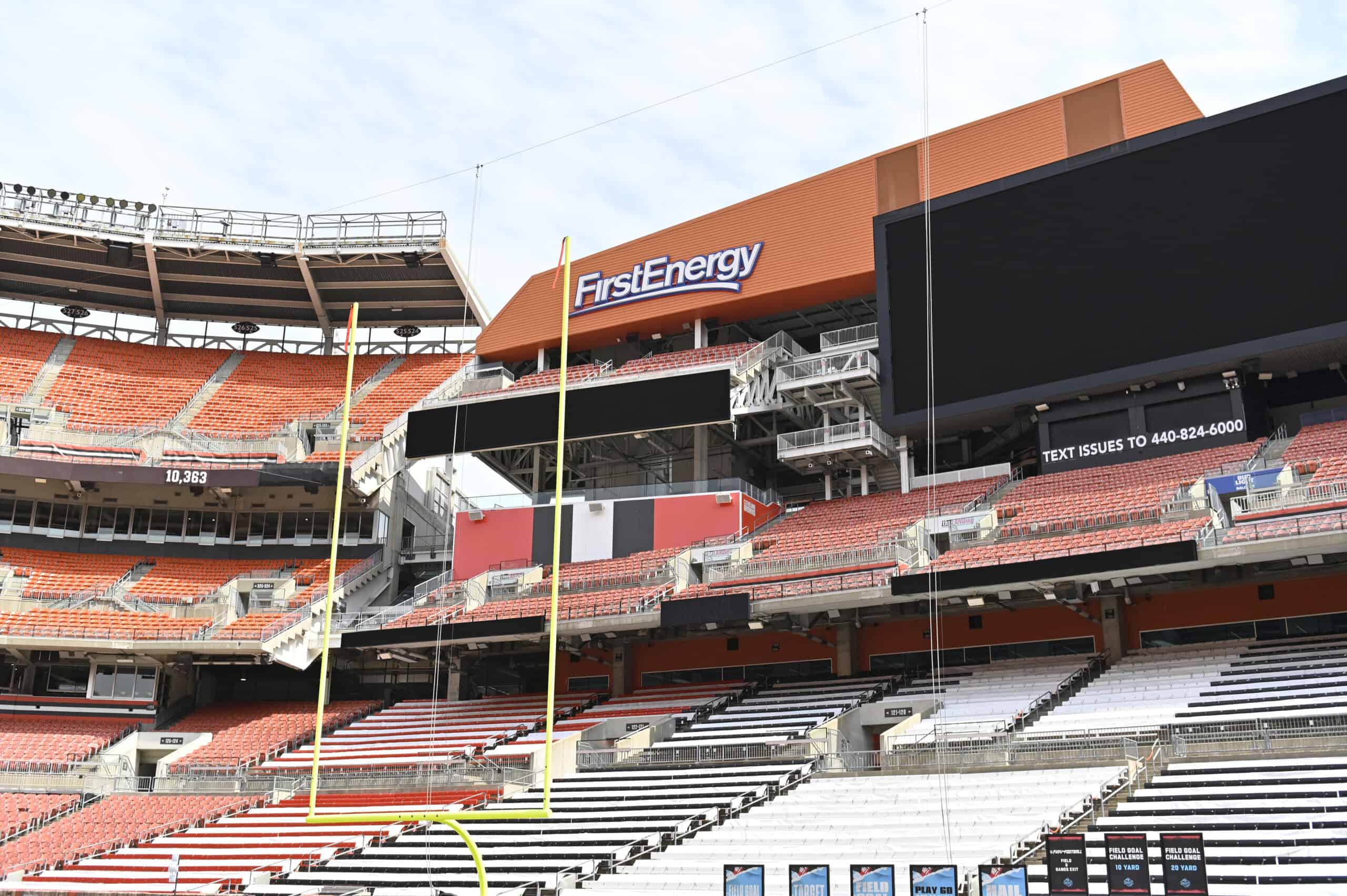 The Cleveland Browns were defeated by the Baltimore Ravens in Week 12 by the score of 16-0.
The Browns' struggles against the Ravens are nothing new.
What is different this season is that the Browns play the Ravens in Weeks 12 and 14 with Week 13 being a bye for the Browns.
This means the Browns can and should make adjustments during the bye week and get ready to beat the Ravens at home in Week 14.
Here are three obvious fixes the Browns can make during the bye week.
While they may be obvious things to do, that does not mean they are easy to implement.
1. Sit Baker Mayfield
It seems like this is a long overdue decision.
Mayfield has been hurt for most of the season.
He has multiple injuries including his shoulder, foot, and knee.
By his own admission, Mayfield is the most banged up he has ever been.
He really should have been benched for the Lions game and against the Ravens so he could hopefully return in Week 14.
Sitting Mayfield solves two problems.
Most importantly, it allows him to heal because no one wants to see him suffer more injuries.
Secondly, it allows the Browns time to evaluate their quarterback situation for 2022.
Let Case Keenum take the ball for a few weeks and bring back a healthier Mayfield, and both can be studied.
How can you tell me right now that a healthy Case Keenum wouldn't give the #Browns a better chance to win than Baker Mayfield.

— Noah Weiskopf (@BrownsWithNoah) November 29, 2021
Maybe we should consider replacing the one armed and one legged QB before declaring Alex Van Pelt should call plays and more runs into 11 man boxes…

— Aaron Goldhammer (@HammerNation19) November 29, 2021
2. Change The Offensive Play Caller
This one is also long overdue.
Coach Stefanski has never given the reins over to offensive coordinator Alex Van Pelt except when forced to last season when he had COVID-19.
The Browns' play calling at times this season has been a head scratcher.
Perhaps it is related to Mayfield's injuries, but it still feels like a change with play calling could be the spark the Browns need to finish the season on a strong note.
Letting Alex Van Pelt call plays wouldn't be the worst idea in the world. At least give it a twirl because it can't get much worse. #Browns

— Noah Weiskopf (@BrownsWithNoah) November 29, 2021
I mean it has to be on Stefanski.

I'm sick of this offense being horrific then the camera panning over to Stefanski with his nose buried in that massive sheet.

It's Alex Van Pelt's time to call plays #Browns

— Browns Country (@TheFanDomeShow) November 29, 2021
3. Stay With The Running Game
This may also be rectified with a new play caller.
It is puzzling why the Browns are not staying more committed to the running game.
In the Ravens game, they were not behind by a lot yet the running game fell to the wayside.
It seems like the Browns dabble with running, and if it is not successful, they veer away from it.
The Ravens are not going to be easy to run against, but repeated efforts to do so during the course of the game could break a big play open and keep the defense on its toes wondering what the Browns will do.
Someone please tell Kevin Stefanski the passing game has been hot garbage for most of the season & Nick Chubb/.Kareem Hunt are the No. 1 rushing combo in the league. #Browns

— Daryl Ruiter (@RuiterWrongFAN) November 29, 2021
Nick Chubb and Kareem Hunt are both still healthy and ready Kevin.

— Dustin Fox (@DustinFox37) November 29, 2021
Conclusion
All three of these issues are intertwined.
An injured Mayfield means the Browns would like to run the ball.
Opposing teams know that and shut it down.
The Browns give up on it and resort to somewhat expected play calling with a trick play here or there that does not usually work.
Let's face it, the Browns have a challenge on their hands to claw their way into the playoffs.
The season is not over yet; there is a lot of football to be played.
Making these changes could help the Browns have a stronger finish to the season.