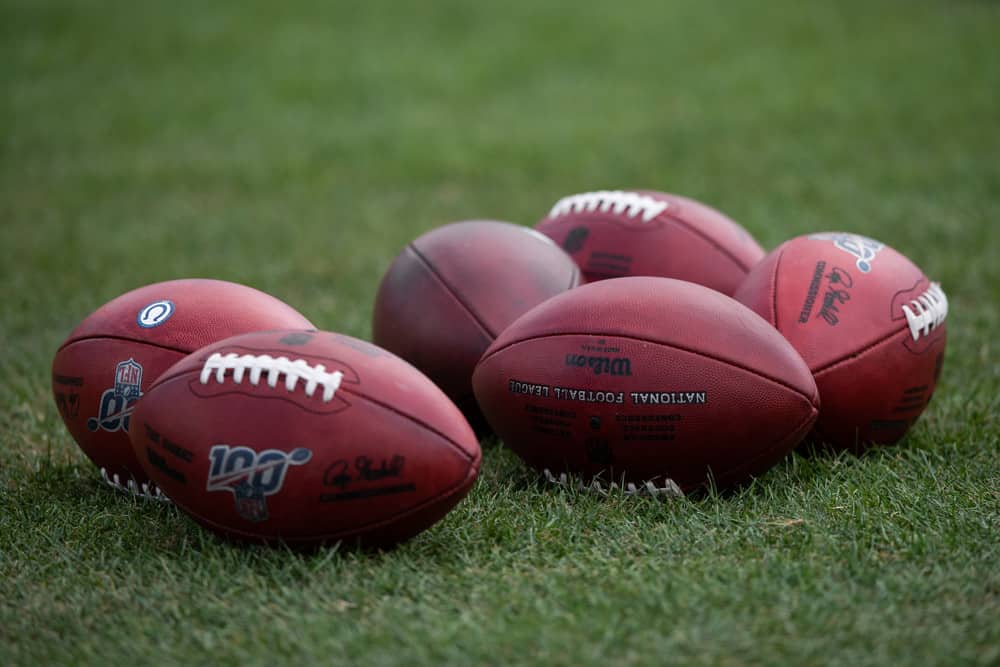 While it is a sad truth that the Cleveland Browns are not in the playoffs, in the irony of all ironies, there are three former Browns quarterbacks on playoff teams.
Not one is a starter, but regardless, they are on the active roster.
Which one are you cheering for?
Case Keenum, Buffalo Bills
The Browns' 2021 QB2, Case Keenum, is Josh Allen's backup.
Keenum has appeared in two Bills games completing two out of seven passes for eight yards.
He has embraced his role as Allen's backup and appears to be happy in Buffalo.
Bills QB Case Keenum went undercover and snuck in some autographs from his teammates 😎

Some of the players had no idea 😭 @brgridiron

(via @BuffaloBills)pic.twitter.com/5k1NBhGtQI

— Bleacher Report (@BleacherReport) August 9, 2022
Keenum is a free agent at the end of the season so his undercover days in Buffalo could soon be in the past.
PSA: If someone tries to sell you a @CaseKeenum jersey, it's probable Case himself. 🤣🤣 #BillsMafia

Watch the full video: https://t.co/B2HJiBIFZ4 pic.twitter.com/mwlUDLeJvL

— Buffalo Bills (@BuffaloBills) October 22, 2022
Nick Mullens, Minnesota Vikings
Another 2021 backup Browns QB is playoff bound with the Minnesota Vikings.
Nick Mullens has appeared in 4 games and has completed 21 out of 25 passes for 224 yards and 1 touchdown.
He is also making the most of his experience and genuinely seems to be happy in Minnesota.
Here is some of my back-and-forth with #Vikings backup QB Nick Mullens today. Figure we'll see him plenty Sunday in Chicago. pic.twitter.com/0CNKXK1PDI

— Darren Wolfson (@DWolfsonKSTP) January 5, 2023
Mullens could be on the move after the 2022 season as he is also a free agent.
Tyrod Taylor, New York Giants
In addition to playing for the Browns in 2018, Tyrod Taylor has played for three of the 2022 playoff teams in addition to the Giants: the Bills, Ravens, and Chargers.
Taylor has appeared in three games this season, completing six out of eight passes, one for a touchdown.
Tyrod Taylor also has a touchdown pass for the Giants in 2022 that many probably forgot about; a 19-yard TD to Richie James in the 48-22 blowout loss to the Eagles a few weeks ago. pic.twitter.com/5tm4EKv5aL

— Doug Rush (@TheDougRush) December 31, 2022
Taylor signed a two-year deal with the Giants and is expected back in 2023.
Honorable Mention Doug Pederson, Jacksonville Jaguars HC
Doug Pederson is also a former Browns quarterback who is in the playoffs.
November 12, 2000: QB to HC🏈
QB Doug Pederson (Super Bowl winning Heach Coach w/ #FlyEaglesFly & current HC of #DUUUVAL ) leads #Browns to 19-11 W vs. #ForeverNE
Cleveland simply OWNS Bill Belichick🤣#QB➡️#HeadCoach pic.twitter.com/2FAiGtxbTi

— On This Day: Cleveland Sports (@CityfanC) November 12, 2022
He leads the young Jacksonville Jaguars on their first trip to the playoffs since 2017.
Are any of these former Browns quarterbacks Super Bowl bound?
Time will tell.