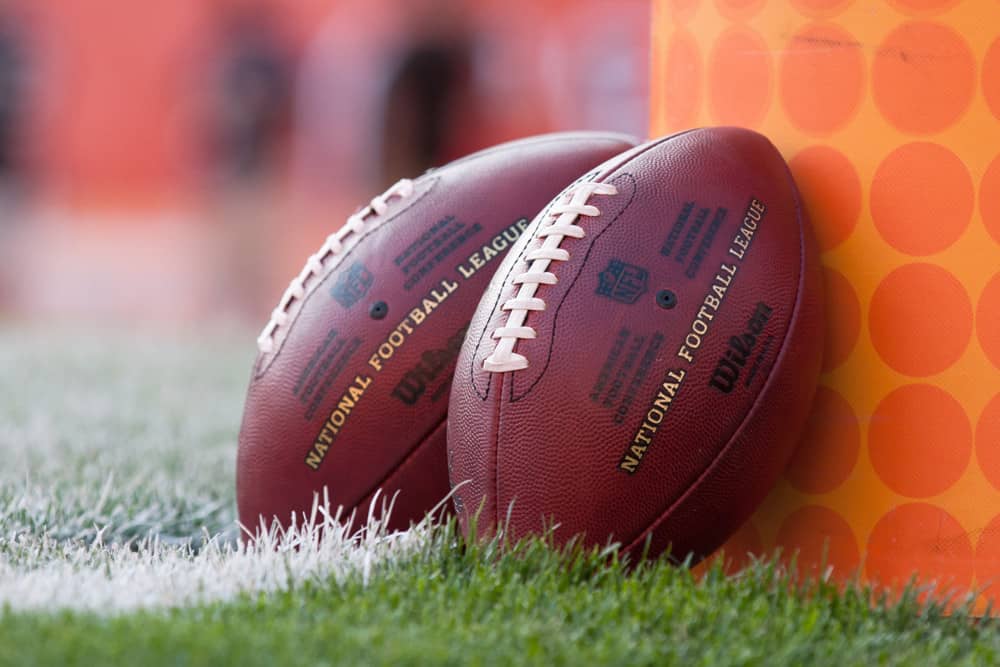 It didn't take long for the Cleveland Browns secondary to get dismantled.
Sadly, injuries and poor play have made this secondary a dream come true for opposing quarterbacks.
Luckily, the Browns are 4-1 heading into their matchup against the Pittsburgh Steelers.
This team is well alive in the playoff picture, but needs to improve the secondary if they want to keep it that way.
Usually, mid-season free agency is bare, but the 2020 free agency is a different story.
There are a few safeties sitting at home that could make a big difference on this team.
3. Eric Reid
The veteran safety Eric Reid is somehow still unsigned going into Week 6.
The 28-year-old is coming off a season where he recorded 130 tackles and four sacks with the Carolina Panthers.
There is no doubt that Reid can still play at a high level in the NFL.
Eric Reid with a textbook tackle on maybe the most elusive RB in the NFL. That's how you do it. pic.twitter.com/0bT3V3zqbv

— Panthers 24/7 (@Panthers24_7) December 18, 2018
It's honestly quite surprising that no one has signed Reid yet.
The problem might be, he is a political activist much like his friend Colin Kaepernick.
His views might differ from a majority of fans and could possibly be a good look for an organization.
Reid is a tremendous talent, but it always comes with a circus of drama as well.
He would immediately be an upgrade to the secondary, but it's unknown if he's too much of a distraction for Cleveland to go after him.
2. Ha Ha Clinton-Dix
The 27-year-old safety Ha Ha Clinton-Dix has had high expectations following him ever since he was drafted by the Green Bay Packers in 2014.
The former first-round pick has lived up to the hype early in his career.
Although, Clinton-Dix was cut in the preseason by the Dallas Cowboys despite signing a one-year contract with $2.25 million guaranteed.
Last season, he recorded 78 tackles with two interceptions through 16 games with the Chicago Bears.
Clinton-Dix is clearly not washed up and could be a cheap signing for the Browns.
The Browns don't need a long term solution at safety with Grant Delpit looming around.
Bruh Ha Ha Clinton-Dix is a free agent @Browns please give him a call

— Ballard for Prez ✌🏽✌🏽 (@ItsRev22) October 11, 2020

A one year deal for Clinton-Dix could be a win-win for both sides.
Cleveland gets an upgrade at safety and Clinton-Dix gets a chance to prove himself and hopefully earn a multiple year deal in the offseason.
1. Earl Thomas
The seven-time Pro Bowl safety Earl Thomas is no doubt the best available player in free agency.
Sadly, many believe he is a "locker room cancer", which is likely why he remains unsigned.
Thomas was cut by the Baltimore Ravens after having an altercation with his teammate.
The Houston Texans attempted to sign Thomas towards the end of September, but decided against it.
There is no denying that Thomas would be an immediate upgrade to the Browns secondary.
Although, Thomas probably expects a multiple year deal with significant money attached to it.
That doesn't exactly fit the Browns future scheme with Grant Delpit waiting in the wings.
The off-the-field history might be too much for most teams to handle.
Talent wise, Thomas would be a great addition to the Browns secondary, assuming the two sides can work a deal that is fair.
Dear Andrew Berry,

It's time to call Earl Thomas.
#Browns

— BLess'eM (@Steen4401) October 14, 2020

The Browns desperately need help in the secondary, so hopefully something gets done before it's too late.