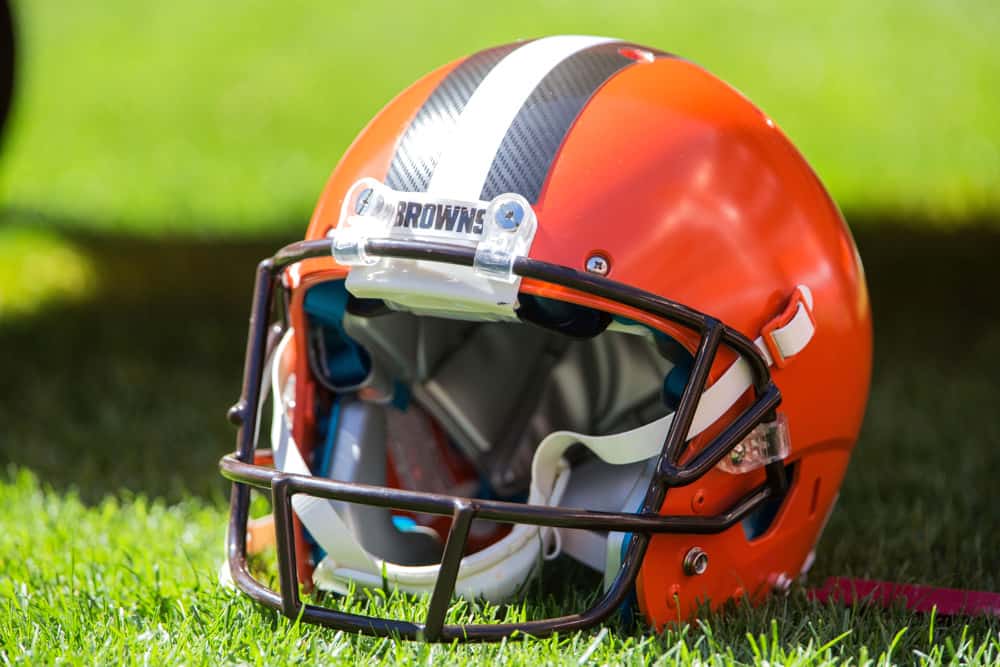 The Cleveland Browns are 4-1 as they head into Week 6.
They were able to pull away with a 32-23 victory over the Indianapolis Colts on Sunday.
It won't get easier for Cleveland as they will take on the Pittsburgh Steelers next week.
The Steelers have not lost a game yet, but the Browns are coming into this one with plenty of momentum.
However, there are a few things that need to go right in order for Cleveland to secure the victory.
3. Myles Garrett Continues To Dominate
Browns fans are certainly happy that Cleveland was able to extend defensive end Myles Garrett this offseason.
The 24-year-old has been nearly unstoppable through the first five games of the regular season.
Garrett has recorded six sacks, three fumbles forced, and two fumble recoveries thus far.
The outstanding play by Garrett is a huge reason why the Browns are 4-1 right now.
Myles Garrett: the most dominant pass-rusher in football 💪 pic.twitter.com/3FYS76LY0N

— PFF (@PFF) October 12, 2020
He'll need to continue destroying offensive lines if the Browns want to beat the Steelers on Sunday.
The Browns secondary has been tough to watch this season.
Which means, Cleveland needs to get pressure on the quarterback in order to win.
Garrett continues to dominate opposing offensives lines each week, which is giving the Browns defense a huge lift right now.
2. Kareem Hunt Leading The Rushing Attack
The Browns will need running back Kareem Hunt to step up with Nick Chubb sidelined.
He was given his first chance to start against the Colts on Sunday.
Hunt finished with 72 rushing yards on 20 attempts with three receptions for 21 receiving yards and one touchdown through the air.
It was a solid game by Hunt, but he has been playing pretty well all season long.
#Browns PFF RB elusive ratings through Week 3 of the 2020 season (min. 20 attempts):

1. Nick Chubb- 102.4
2. Devin Singletary- 93.6
3. Kareem Hunt- 88.8
4. Clyde Edwards-Helaire- 88.5
5. Antonio Gibson- 86.3

— Cody Suek (@CodySuek) September 29, 2020
Cleveland will need to continue leaning on Hunt in the running game versus the Steelers.
The Browns passing attack has been inconsistent this season, which means Hunt could be busy on Sunday.
Pittsburgh does have a strong run defense, but Hunt has proven to be a reliable option.
Hunt will need to continue getting it done on the ground otherwise it could be a long day for the Browns.
1. Mayfield Needs To Be Consistent
Quarterback Baker Mayfield looked sharp during the first half of Sunday's game against the Colts.
He threw for 228 passing yards before the half, but finished with 247 yards by the end of the fourth quarter.
That means, Mayfield was basically a ghost during the second half of the game.
To be fair, Mayfield did suffer a rib injury during the fourth quarter.
Browns' HC Kevin Stefanski said QB Baker Mayfield will get an x-ray for a rib injury suffered in the fourth quarter of today's win vs. the Colts.

— Adam Schefter (@AdamSchefter) October 12, 2020
It sounds like he'll be fine for Sunday's contest against the Steelers.
Mayfield threw two interceptions versus the Colts and Indy almost came back during the second half.
To his credit, Mayfield has looked better this season compared to last year.
However, the Browns need him to step up and be a leader on offense, especially without Chubb available.
Cleveland might have to lean on the passing attack more, which means Mayfield needs to find a way to be consistent.
Hopefully, he is able to put it together against Pittsburgh in Week 6.