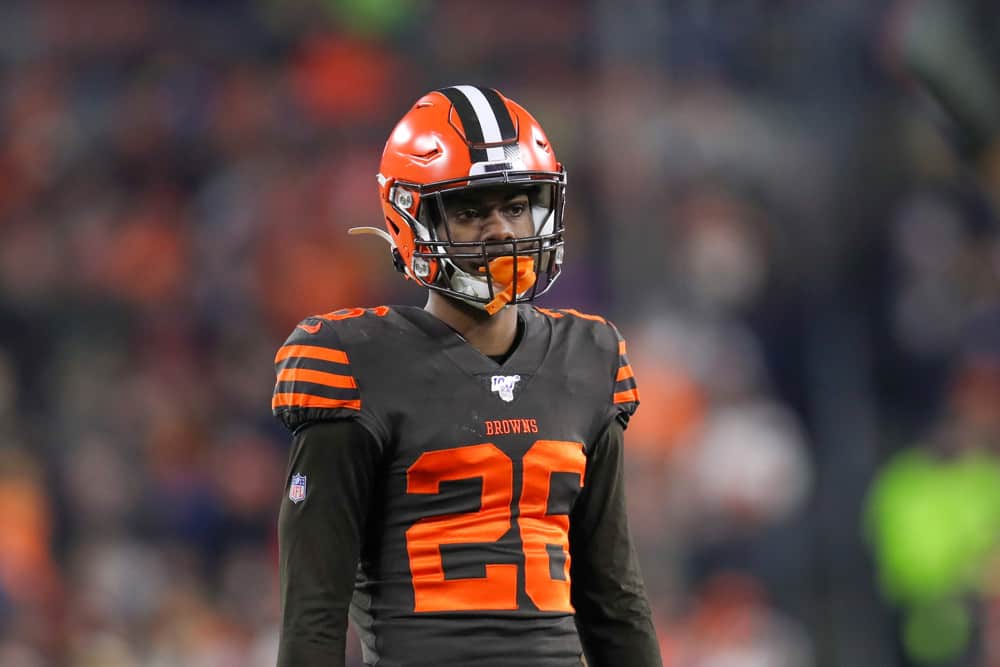 The Browns announced that CB Greedy Williams will be heading to Injured Reserve (IR).
Official: We've placed CB Greedy Williams on injured reserve pic.twitter.com/xZ2vKsrKlJ

— Cleveland Browns (@Browns) October 12, 2020

During his Monday press conference, Head Coach Kevin Stefanski said that Williams had a nerve issue in the injured shoulder that has kept Williams on the shelf since Aug. 25th, where he was injured during a tackling drill.
Stefanski also said that no surgery was required, and he was ready to get Williams back on the field as soon as he's healthy.
The IR rules for this season aren't quite as extensive as they would be in a COVID-19 free season, where an IR designation would keep a player on the shelf for eight weeks (6 weeks of practices, 8 weeks of games).
During this season, though, NFL teams are allowed to remove the IR designation after three weeks, and can do so for an unlimited number of players.
During a regular season, only two players per team can be moved off the IR.
Williams started 12 games as a rookie last year, where he registered 47 tackles.
His addition was supposed to be a huge one, where the defensive backfield has had issues stopping the passing game of Browns' opponents and where they're currently ranked 30th in the league against the pass.
While Denzel Ward is tied with 5 other Browns for the team lead in picks (with 1), he's leading the team with 7 passes defended, which is almost double of the what next Brown has.
After the announcement, the usual cacophony of opinion immediately started.
I'm starting to think Greedy Williams don't want to play or is soft. What is his injury?

— Howard Drake Jr (@Coach__Drake) October 4, 2020
Injuries have seemingly become more rampant during the 2020 season, and roster flexibility is of utmost importance to front offices throughout the league this season.
With the issues of injuries to CBs and the overall shoddy play of the safeties, perhaps the front office looks for some help?
Williams isn't letting the online hate bother him, throwing this out on twitter on Oct. 9th:
We don't listen to those kinds of people I know what I'm dealing with https://t.co/V2w26HnsCX

— Greedy Williams ™️ (@Greedy) October 9, 2020
With Williams heading to IR this week, the earliest he can return is Nov. 1 against the Las Vegas Raiders at First Energy Stadium, although it seems more likely he'll be out longer.
Whatever the case, it will be a net positive for the Browns to have him back on the field.