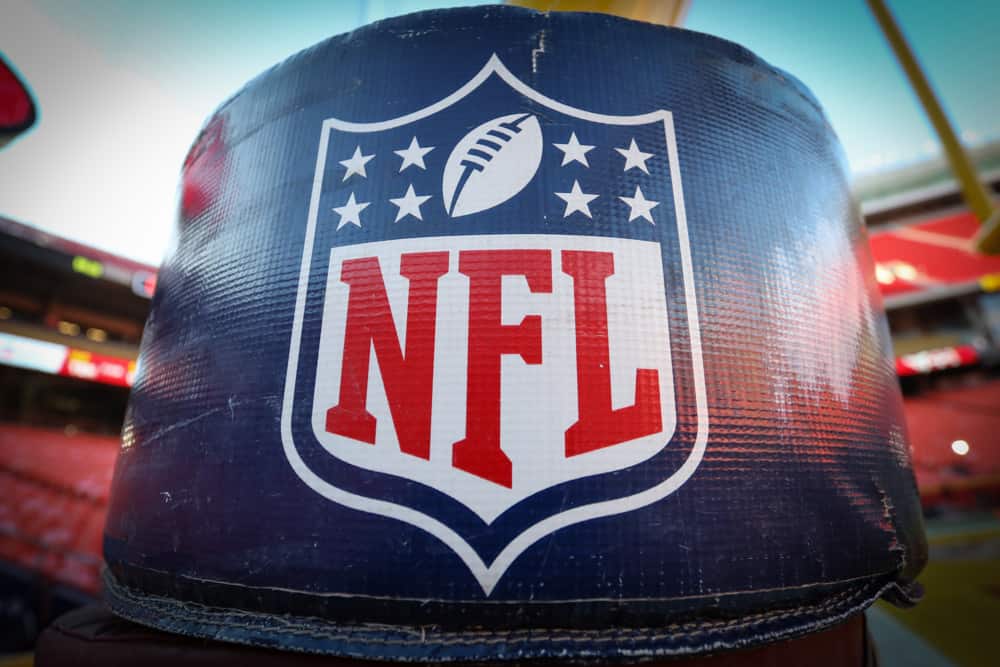 The NFL's annual roster slashing took place on Saturday.
Each of the NFL's 32 teams trimmed their roster down to 53 players, which leaves some big names out for the Cleveland Browns.
These three names could help impact the Browns' teams.
1. Ryan Connelly-Linebacker (Giants)
Connelly was originally drafted by the New York Giants in the fifth round (143rd overall) in the 2019 NFL Draft.
Last year, Connelly made three starts in four games played.
In Week 3, Connelly made his first career interception on Jameis Winston in a 32-31 win.
One week later, Connelly picked off Case Keenum and recorded his first career sack.
.@Giants INTERCEPTION! Ryan Connelly picks off Winston. #GiantsPride #NYGvsTB

📺: FOX
📱: NFL app // Yahoo Sports app
Watch FREE on mobile: https://t.co/qnNxI5gZ8j pic.twitter.com/XEHGyaP4hO

— NFL (@NFL) September 22, 2019
However, Connelly suffered a torn ACL in the game and was ruled out for the season.
Altogether, it came as a surprising move that Connelly was released.
Ryan Connelly not making the roster is more than surprising. It's infuriating that a guy that showed what he did last year has been cut and gave up on.

Unreal.

— Bobby Skinner (@BobbySkinner_) September 5, 2020
2. Shaquem Griffin-Linebacker (Seahawks)
In another surprising move, the Seahawks released Shaquem Griffin.
The Seahawks are waiving DE/LB Shaquem Griffin, per source. A 2018 fifth-round pick, Shaquem seemed to have found a home as a pass-rusher/strongside LB, but now he'll be available on waivers.

An aside: His twin bro Shaquill is in a contract year.

— Dugar, Michael-Shawn (@MikeDugar) September 5, 2020
Out of UCF, Griffin received an invitation to the NFL Draft despite not being ranked as a first-round pick.
Griffin was taking out of the fifth round in 2018 and was named a starter after veteran linebacker K.J. Wright was injured.
Altogether, Griffin played in all 16 games in both 2018 and 2019, finishing with 16 tackles in two years.
Seahawks cutting Shaquem Griffin is a bummer but it's still very cool that he and Shaquill were able to be teammates at every level from Pop Warner to the NFL. One of our favorite plays from last season. 👇pic.twitter.com/WIypFsMVw0

— Jim Nagy (@JimNagy_SB) September 5, 2020
3. Sidney Jones-Cornerback (Eagles) 
Jones is a former second-round pick (43rd overall) of the 2017 NFL Draft.
At the time, Jones was the seventh cornerback selected in the draft but never truly found his footing in Philadelphia.
Jones did receive a Super Bowl ring despite suffering an Achilles injury before the 2017 season.
The following season he suffered a hamstring injury two times and did not play in the playoffs.
Video of Sidney Jones achillies injury. You can hear the pop. Ugh. Feel for him. pic.twitter.com/7D6orpMV2Z

— uSTADIUM (@uSTADIUM) March 12, 2017
In 2019, Jones split time with Rasul Douglas for the first three games of the season and became the full-time starter on Week 4.
However, he suffered a hamstring injury and missed the next week.
He came back and made 12 appearances and recorded eight passes defended.
Getting cut by the Eagles was a surprise move to those on the east coast.
Eagles released Sidney Jones…. interesting pic.twitter.com/bpRURbwGPZ

— Bobby Skinner (@BobbySkinner_) September 5, 2020