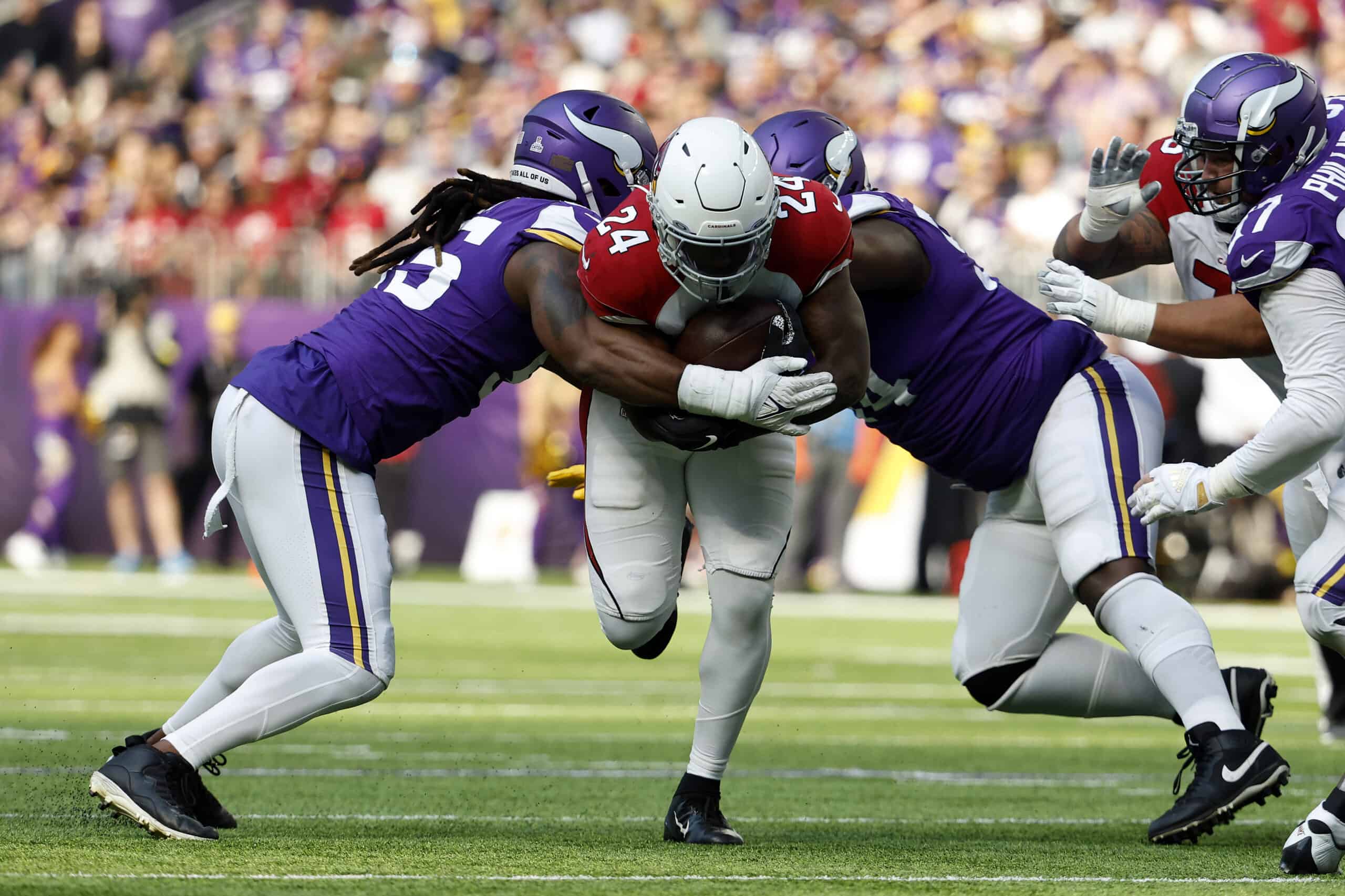 The Cleveland Browns need to improve their defense this offseason.
The first move they made was by hiring a new defensive coordinator Jim Schwartz.
Schwartz has been around the league plenty with his most recent stop with the Tennessee Titans.
Now he will have the tough task of taking over what was a terrible Browns defense last year.
There is no question that the Browns need new personnel on that side of the ball.
Here are three potential free-agent defensive linemen Schwartz should target.
Javon Hargrave
The Browns need help all over their defense but finding an impact player on the defensive line is crucial.
If you look at the top defensive linemen available, Javon Hargrave might be the top one.
He has spent the last three seasons with the Philadelphia Eagles.
But, this season has been his best.
On the year he has 11.0 sacks, 10 tackles for loss, and 16 quarterback hits.
Javon Hargrave 2022 Stats:

🏈 11 Sacks (T-14th)
🏈 10 TFL
🏈 17% PRWR (3rd)
🏈 1 FF
🏈 2 FR
🏈 90.8 PFF Rush Grade (3rd)
🏈 57 Pressures (4th)
🏈 8 Sack Score (20th) Per Brandon Thorne pic.twitter.com/I3qgcgiNrN

— Shane Haff (@HAFFnHAFF_TPL) January 14, 2023
Plus, Schwartz and Hargrave worked together in Philadelphia during the 2020 season.
The soon-to-be 30-year-old should be a top target for the Browns.
Dalvin Tomlinson
Another defensive tackle that will cost far less than Hargrave is Dalvin Tomlinson.
While he will not give you the elite sack production, he will certainly help in the run game.
Cleveland gave up 135.0 rushing yards per game this season, which will not cut it next year.
Having a full offseason of Deshaun Watson means the Browns will have high expectations to contend.
So fixing the run defense will be a great first step.
Yannick Ngakoue
One free agent that could help on the edge is Yannick Ngakoue.
This past season he played in Indianapolis and was very effective.
In 15 games, he has 9.5 sacks, eight tackles for loss, and 16 quarterback hits.
Cleveland already employs Myles Garrett on the one edge, so having another very good compliment to Garrett would do wonders.
Ngakoue has been a very good player in his career, reaching at least 8.0 sacks in all of his seven seasons.
How underrated is @YannickNgakoue?

Only five players have 8+ sacks in each of their first 7 seasons

Reggie White
Aaron Donald
Derrick Thomas
DeMarcus Ware
YANNICK NGAKOUE pic.twitter.com/v8bwPPs9Oh

— NFL on CBS 🏈 (@NFLonCBS) November 29, 2022
The Browns would be wise to leave free agency with at least one of these upgrades to their defense.