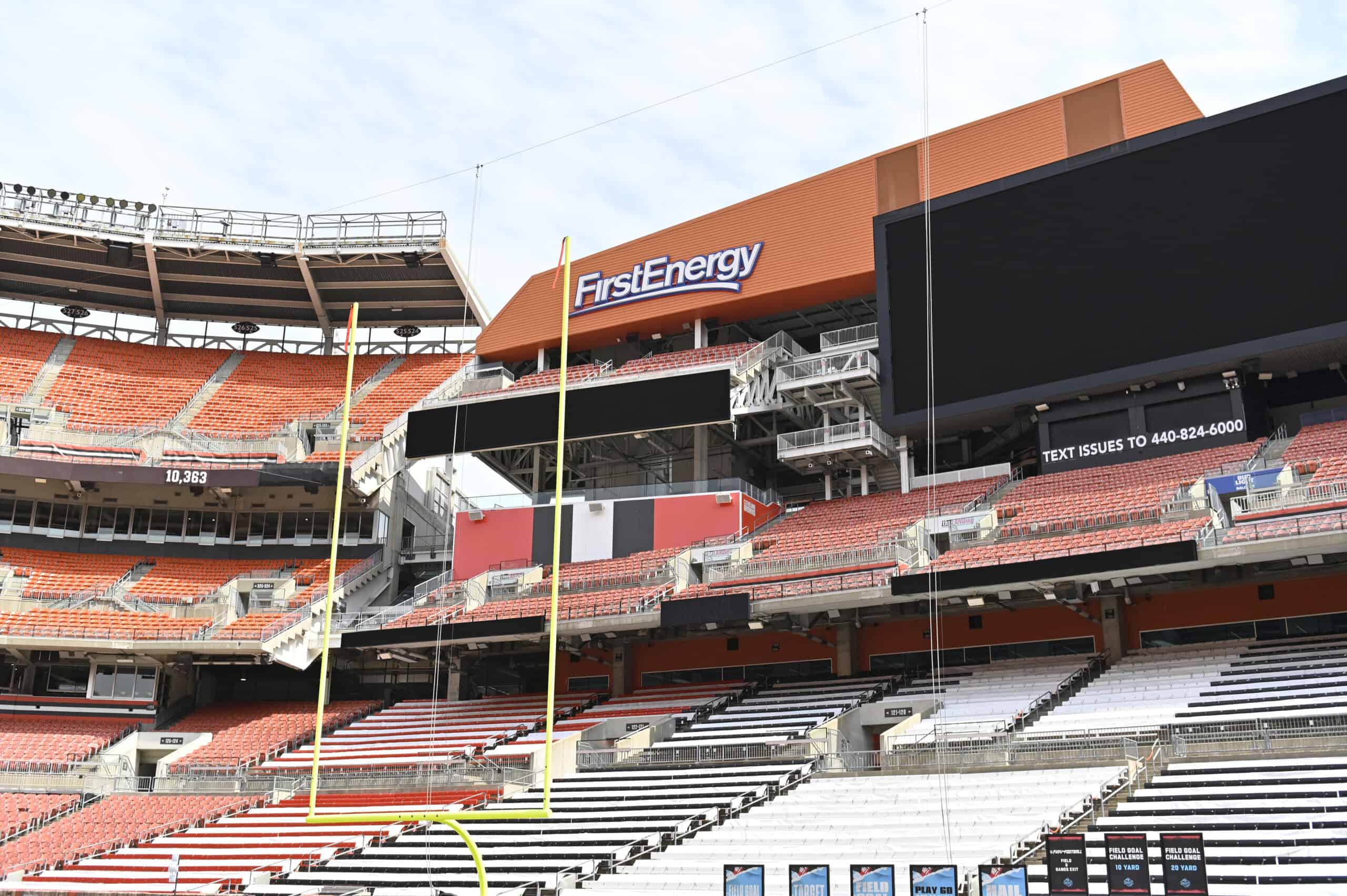 The Cleveland Browns looked nothing short of terrible yesterday in their loss to the New England Patriots.
On both sides of the ball, the team looked completely unprepared and unable to pivot to a more winning game plan.
Social media outcries to #firejoewoods are getting louder and louder.
Here are three reasons why time might be running out for Browns defensive coordinator Joe Woods.
1. Given A Second Chance
Sample size is big enough. Joe Woods has to go.

— Mattie🐶#D4L (@mattpie0011) November 14, 2021
Some argued that Woods should have been fired in 2020.
The defense was the Achilles heel of the 2020 Browns whose offense was top notch.
It was the defense that allowed Chad Henne to run for the unlikely first down to secure the Chiefs' win in the divisional playoff game.
Last season, there were so many instances where the defense fell short.
COVID-19 and injuries certainly wreaked havoc with the 2020 defense so the priority in the offseason was to improve the talent on the defensive roster.
GM Andrew Berry definitely fulfilled his mission.
He drafted Greg Newsome, Jeremiah Owusu-Koramoah, and signed free agents Jadeveon Clowney, Takk McKinley, John Johnson III, and Troy Hill.
Woods came into 2021 with a better defense that was expected to dominate.
That simply has not happened.
2. Losing The Locker Room
The players have to be frustrated.
As mentioned above, these are high caliber players who are extremely competitive.
Myles Garrett vented his frustrations in the postgame press conference yesterday.
Myles Garrett: We didn't make the adjustments on the sideline or when we had time to.

— Zac Jackson (@AkronJackson) November 14, 2021
Some will criticize him for saying what he did.
Let's face it; he was saying what every fan was thinking as he or she watched the game.
#Browns Stefanski said he talked to Myles Garrett about his lack of adjustment remarks. Will keep convo private pic.twitter.com/rFYU26pZor

— Mary Kay Cabot (@MaryKayCabot) November 15, 2021
Garrett is one of the most talented players on the team.
If he is losing faith in Woods, that does not bode well for Woods' longevity with the team.
3. Browns Defensive Performance
This tells you who came to play today and who didn't! #firejoewoods #fireprettyboystefanski #outcoachedagain #noexcusesanymore pic.twitter.com/RQSibNwcE7

— George Zoul (@gazoul88) November 14, 2021
Because football is all about winning and losing, it really comes down to this.
The Browns are giving up too many points.
Joe Woods #Browns give up 45 points to a rookie QB Mac Jones. #FireJoeWoods

— 🏀⚔️⚾️🤜🤛🏾😷MasterOfReality😷🤜🤛🏾⚾️⚔️🏀 (@MOR_XU) November 14, 2021
They cannot shut teams down on third down.
We have the WORST 3rd down defense in the league. #FireJoeWoods

— james (@j_doc16) November 14, 2021
Joe Woods looking for a play to stop any NFL team on third down and 19 #Browns pic.twitter.com/zFRMUQP9GD

— CleWest (@erjmanlasvegas) November 14, 2021
There will be arguments that the defense is on the field too long or offensive turnovers give the opposing team opportunities.
Of course, that plays a part.
However, the most bothersome part of watching the Browns defense play is that they often seem to be out of position or unable to wrap a player up and tackle them to the ground.
Woods is not developing game plans for the talent level he has.
He also is not changing things up when the original plan is unsuccessful.
That was the point Garrett was making yesterday.
Conclusion
It seems likely that Joe Woods will be the defensive coordinator for the rest of the 2021 season.
Beyond that, the Browns really have to figure out if he is the right man to carry this young defense forward.
Most of these players are in the prime of their careers so it really is now or never for this defense to strike and be a dominant force in the NFL.