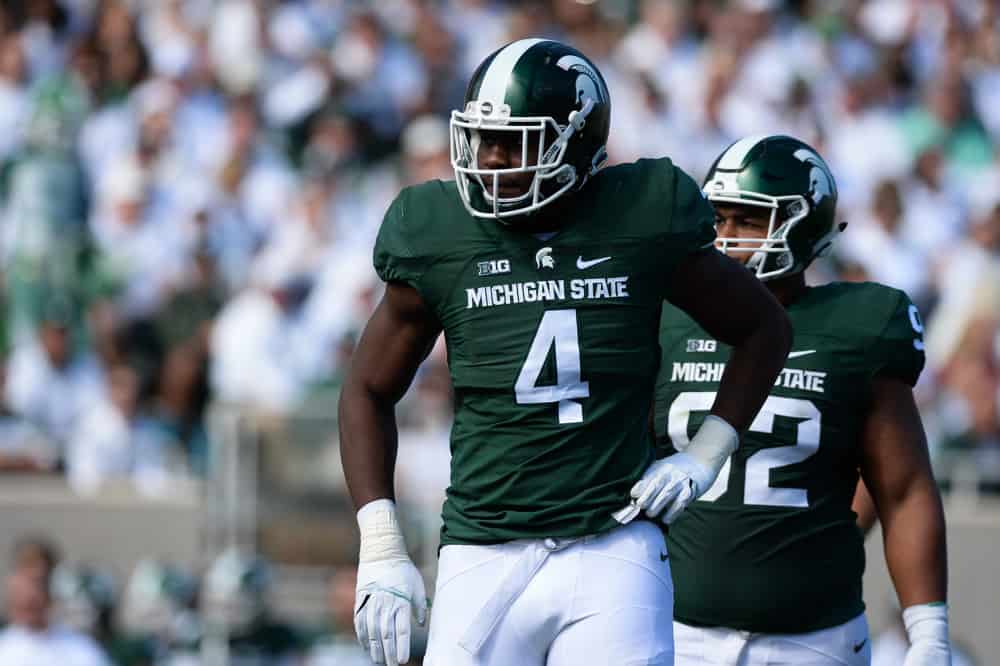 Cleveland Browns General Manager Andrew Berry is a busy man these days.
Even after the NFL Draft, Berry continues to make roster additions through free agency.
The latest comes in the form of defensive tackle Malik McDowell.
Browns have signed free agent DT Malik McDowell

— Jake Trotter (@Jake_Trotter) May 3, 2021
As many fans have likely seen through social media, McDowell's professional career has been anything but normal to this point.
Still, he has a chance at a fresh start in northeast Ohio.
Let's look at a couple things to know about Cleveland's newest defensive tackle.

1. He Has Never Played in an NFL Game
Yes, you read that correctly.
Despite being the 35th overall pick in 2017, McDowell has never played a single snap in the NFL.
Browns signed ex-Seahawk DT Malik McDowell. Because of an ATV accident, injuries, arrests, suspension and 11-month prison term, he has not played since drafted in the 2d round in 2017. He's 24.

— Tony Grossi (@TonyGrossi) May 3, 2021
As the aforementioned tweet notes, several incidents contributed to this fact.
First, an ATV accident before the 2017 season derailed his entire rookie season.
McDowell was arrested twice later that same year and again in 2019 for a convenience store fight.
The 2019 incident is the one that landed him an 11-month prison sentence.
#Seahawks 2017 2nd round pick, DT Malik McDowell, who's gotten released since, was captured on video getting into a crazy fight with a policeman via @TMZ

McDowell was eventually charged with 2 counts of felony assaulting and resisting.https://t.co/QFHA2x27uj pic.twitter.com/Nqcxy8ww7C

— Dov Kleiman (@NFL_DovKleiman) July 9, 2019
The last time McDowell played a meaningful snap of football was in 2016.
That may be eye-opening for some, and rightfully so.
Still, the Browns are aware of this, and Berry released a statement after completing the signing.
#Browns GM Andrew Berry's statement on the signing of DT Malik McDowell: pic.twitter.com/yLARenpEOI

— Camryn Justice (@camijustice) May 3, 2021
McDowell isn't the first guy to enter the league with a troubled past and he won't be the last.
He'll have plenty of people rooting for him to get his career turned around with the Browns.

2. He's a Former Five-Star Recruit
With McDowell's past, many probably wonder how he even gets another opportunity.
The answer is because he is a former five-star recruit that was once thought of as a top-ten caliber draft pick.
Malik did enjoy some success at Michigan State, earning Second Team All-Big Ten honors in 2016.
However, he did not impress to maintain that top-ten pick status.
Malik McDowell had me at hello. pic.twitter.com/qxDGh5XV5C

— Omar Kelly (@OmarKelly) March 30, 2017
November 28, 2015: Malik McDowell intercepts a tipped pass and takes it all the way for a pick six under the lights vs Penn State. pic.twitter.com/vtEztgTMpP

— Sparty Moments (@SpartyMoments) November 3, 2017
As a Spartan, he was a smart and explosive player that had the ability to impact games.
Of course, after missing about five years worth of football, it's next to impossible to know where his play would be at now.
Andrew Berry must think there's something there worth kicking the tires on though, so we'll see how it plays out.

3. He Provides Depth
While the Browns have their starters in place at defensive tackle, it's still a unit that welcomes the depth that McDowell could provide.
Andrew Billings, Jordan Elliott, and Malik Jackson will see the bulk of the snaps throughout the season.
Sheldon Day, Tommy Togiai, and McDowell will all be competing for the reserve snaps.
With COVID still present and injuries very much a factor during any NFL season, depth is important for any team.
Last year's playoffs is a great example of why depth should be a priority.
Bringing McDowell aboard is a low-risk move that may end up looking really smart later down the road.
Even if he never plays a snap in Cleveland, one has to appreciate the aggressiveness of Berry to keep adding pieces to an already stellar roster.