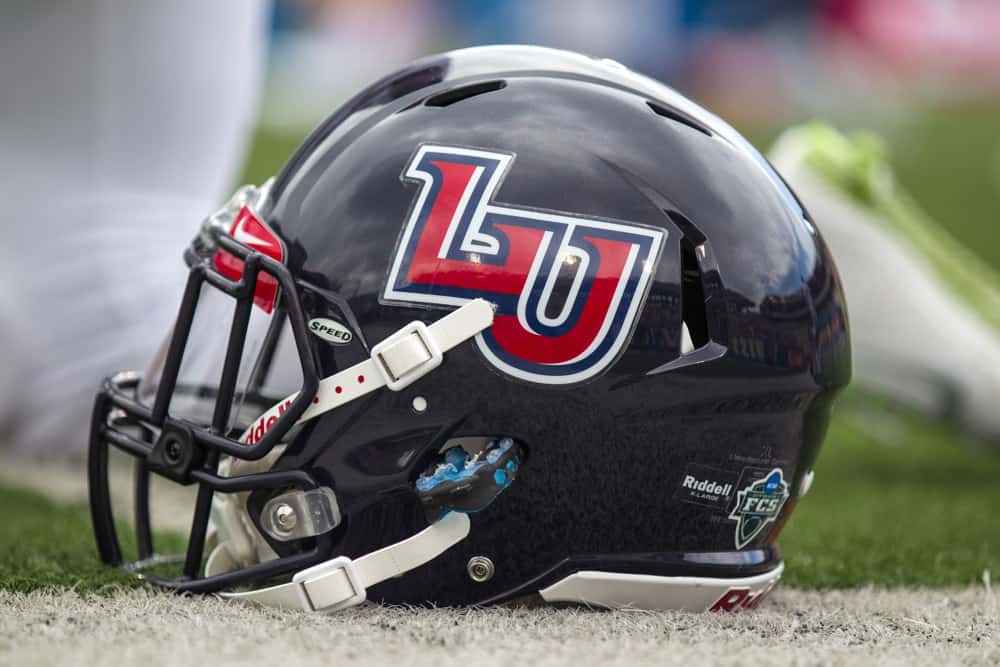 With each new NFL season brings a new batch of players into the league.
While the talent between these individuals certainly varies, one thing remains consistent with each player: they each have their own unique story and background.
Whether it's the first overall pick or last guy taken off the draft board, every NFL player has their own story to tell about where they come from and what it took for them to reach the NFL level.
Often times, it is the undrafted players that have the most interesting tales to tell.
Damon Sheehy-Guiseppi should serve as a reminder of just that as the young man overcame severe poverty and homelessness to pursue a dream.
This year, another intriguing name has emerged in the form of new Cleveland Browns LB Solomon Ajayi.
Let's get to know a little bit about this undrafted linebacker.
1. He Helped His College Football Team Win Their First FBS Game (And Bowl Game)
While Ajayi did play FBS-level football in college, he wasn't exactly competing in the SEC each Saturday.
Instead, he attended Liberty, who are an independent team and do not belong to a conference.
His first season at Liberty in 2018 was also the program's first season at the FBS level after spending years in the FCS.
Ajayi fit in just well with the Flames, racking up 73 tackles, 4.5 for a loss, and a sack within his first season.
He also tallied a pick-six that season as well against New Mexico State among a number of other defensive plays.
PICK SIX

Solomon Ajayi with the interception and takes it to the house! Flames lead NM State 17-0. #ThisIsLiberty #RiseWithUs pic.twitter.com/F5e4BLAw1L

— Liberty Football (@LibertyFootball) November 24, 2018
FUMBLE
Liberty forces a fumble and Solomon Ajayi scoops it up! Liberty in Bengal's territory. #ThisIsLiberty #RiseWithUs pic.twitter.com/6xeKj2KV0o

— Liberty Football (@LibertyFootball) October 20, 2018
Liberty finished 6-6 in 2018, a solid beginning for a new FBS team.
In 2019, however, the team reached greater heights.
Ajayi finished with 93 total tackles, 5 of them for a loss, and a sack.
Additionally, he helped lead the Flames to an 8-5 record and a Cure Bowl victory, their first bowl game win in program history.
Ajayi learned much about success at Liberty.
Hopefully, he can bring some of that with him to Berea.
2. He Played JUCO Ball
When Last Chance U first hit Netflix, it took off.
People loved seeing the underdog stories of former top-recruits that slipped up a bit on their path.
For the first time, many people were exposed to the fact that there is potential NFL talent in JUCO.
See Cam Newton for that, but also see Solomon Ajayi.
Before getting to Liberty in 2018, Ajayi spent the previous two years playing at Bakersfield College in California.
As many saw on the Netflix show, spending time at JUCO as a superior talent can be frustrating.
However, Ajayi made it through and ended up where he needed to be, and that says a lot about the determination of an athlete.
"He's a guy who has experience when you go throughout the room", said Kyle Pope, Ajayi's linebackers coach at Liberty. "He's continued to step into a leader role, continued to work hard each day, and not only that but make the guys around him better."
3. He Has A Brother In The NFL
Yes, Solomon is the younger brother of current free agent running back Jay Ajayi.
The two played high school football together in Texas, however, Jay was much more highly recruited per Liberty.edu.
"He got Parade All-American after his senior year so he was pretty well known," Solomon Ajayi said. "He kind of shut down recruiting early."
Jay would eventually commit to Boise State.
Solomon, who was not as popular a prospect, actually played running back as well through his junior season before switching to linebacker as a senior.
I doubt the Browns ever ask him to return to his days in the backfield unless it's to bring down an opposing ball carrier.
Here's Solomon Ajayi coming off the back peddle, recognizing it's a run and exploding to the ball-carrier to save a first-down gain. Just another example of what this linebacker brings to the table athletically. pic.twitter.com/joNlWrVs4g

— JAKE OLIVER ELLENBOGEN (@JKBogenDTR) March 30, 2020