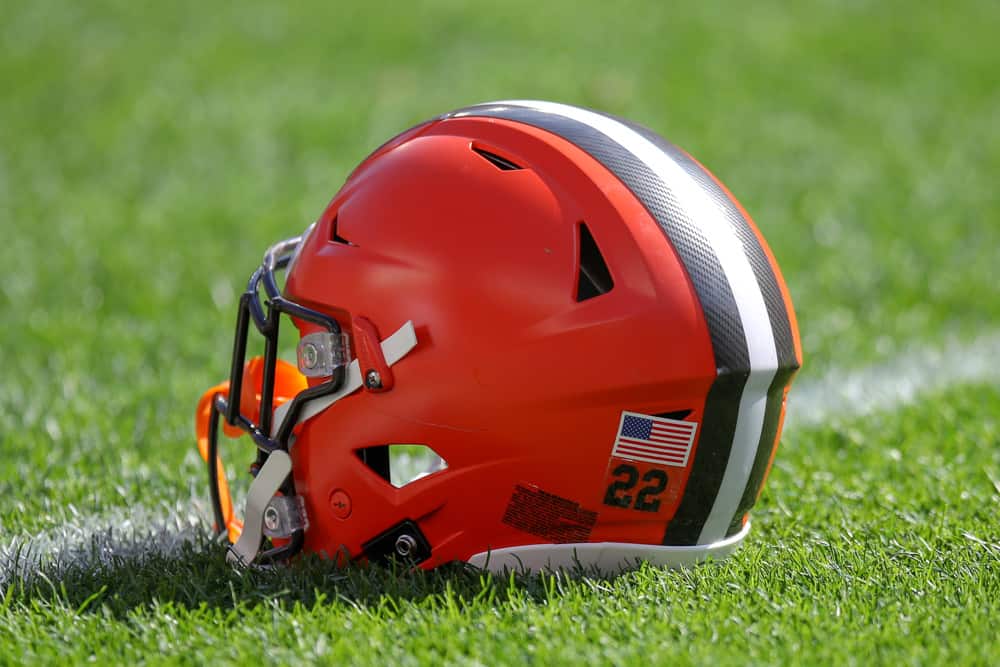 The Cleveland Browns defeated the Washington Football Team by a score of 34-20.
With this victory, the Browns are 2-1 on the season, and it has been 6 long years since the team has had a winning record.
As a result, there are many takeaways from this game that need to be built upon and duplicated.
Here are 3 things we learned:
1. Turnovers Are Key.
Most football fans already know this, but it was never so obvious as in this game.
The Browns had 5 turnovers on the day.
Dwayne Haskins was intercepted 3 times.
2 fumbles, including a forced one by Myles Garrett, rounded out the bevy of turnovers Cleveland created.
Kudos to Karl Joseph and Malcolm Smith for being in position and intercepting the ball to stop Washington drives.
Hellllllooooo Malcolm Smith!

📺: @NFLonFOX pic.twitter.com/mOEQADoAPy

— Cleveland Browns (@Browns) September 27, 2020
To take full advantage of the turnovers, the Browns offense had to play clean.
And they did.
They did not give up the ball to Washington.
It was the first time in 8 games that Baker Mayfield has not thrown an interception.
+5 in the turnovers column almost always gets a team the win, and thankfully this was no exception.
Coach Stefanski praised his defense after the game.
"The defense was outstanding.  I challenged them to get the rock, and they did."
2. Browns Rushing Game Is Tough To Stop.
The two pronged attack of Nick Chubb and Kareem Hunt is a dangerous combination.
Nick Chubb and Kareem Hunt through 3 games.

Chubb: 51 carries, 292 yards, 4 TDs
Hunt: 39 carries, 204 yards, 3 TDs (2 rec.)

— Andrew Gribble (@Andrew_Gribble) September 27, 2020
Nick Chubb had 108 yards rushing and 2 TDs.
Nick Chubb breaking all the tackles on this TD 🤯

(via @thecheckdown)pic.twitter.com/AueWllS94N

— Bleacher Report (@BleacherReport) September 27, 2020
The offensive line did their job to create holes for him to make some of his runs look easy.
And this is Chubb's 2nd consecutive 100-yard week with 2 rushing TDs.
A Browns RB has not posted that stat since 1967 when Leroy Kelly did it.
Kareem Hunt continues to be solid in the backfield also.
He had 46 yards rushing and 1 receiving TD.
Anytime a defense can hand 5 turnovers to their offense and allow them to grind yards (and time off the clock) on the ground, it is a good day at the office.
3. Spreading Out The Ball Is Working.
There are so many talented players on this offense.
The names everyone hears all the time are Odell Beckham Jr. and Jarvis Landry.
But the tight ends have come to play too, and Austin Hooper and rookie Harrison Bryant are getting their hands on the ball too.
And so is underrated fullback Andy Janovich.
These 3 guys combined for 5 catches, and Bryant scored his first NFL TD.
.@bakermayfield tosses a TD to Harrison Bryant the @browns take the lead!

📺: #WASvsCLE on FOX
📱: NFL app // Yahoo Sports app: https://t.co/9RobDGGsOD pic.twitter.com/LzTcJRwoMS

— NFL (@NFL) September 27, 2020
What this means is that no one may be the statistical star for this team, but all are playing key parts to the team's success.
All Is Well, But Improve Tackling
Now it is on to Dallas to face the 1-2 Cowboys next week.
The offenses are very similar so it will be a tale of how each defense plays.
With that being said, it bears mention that the Browns need to continue working on tackling.
More times than I can precisely remember, there were Washington players running through, around, or over tackles in yesterday's game.
Wrap around the player and bring them down.
Because as the season wears on and the competition increases, this could become a problem.